If you already have Membership Portal Account as an registered Volunteer
Follow the instructions to login
Membership Portal Login Instructions
If you do not have Membership Portal Account as an registered Volunteer
Follow the instructions to create portal account
Membership Portal Account Creation Instructions
After login/account creation, following window will be your Landing Page
To review/update your information, Click on My Options dropdown at top right corner of the screen to get menu options.
Select My Profile from My Options menu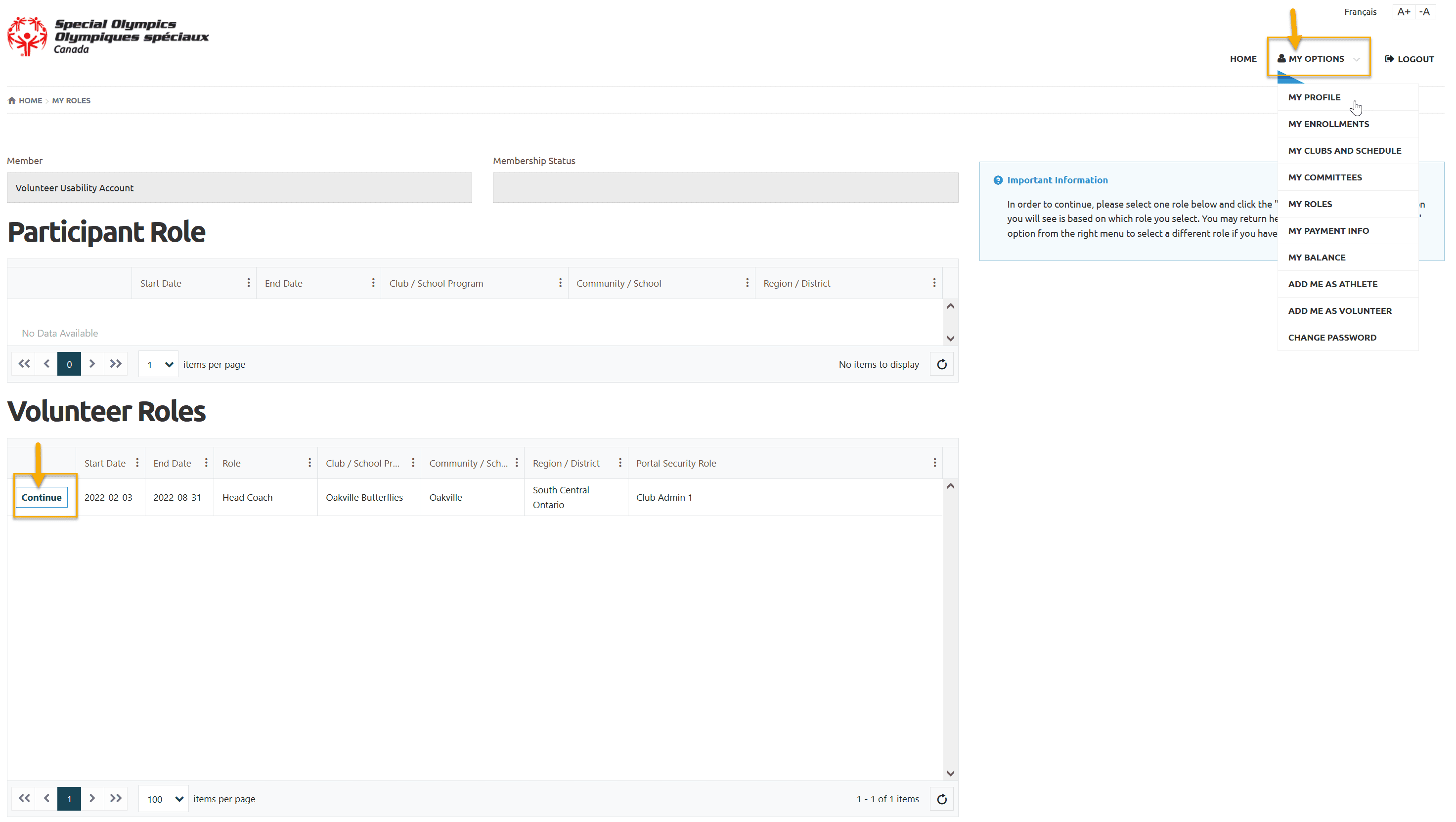 Training
My Profile detail window, with multiple tabs across the top will pop up. Select Training tab to add  course(s).
To add new Course information click on Add button provided in Member Training window. A pop up window will open.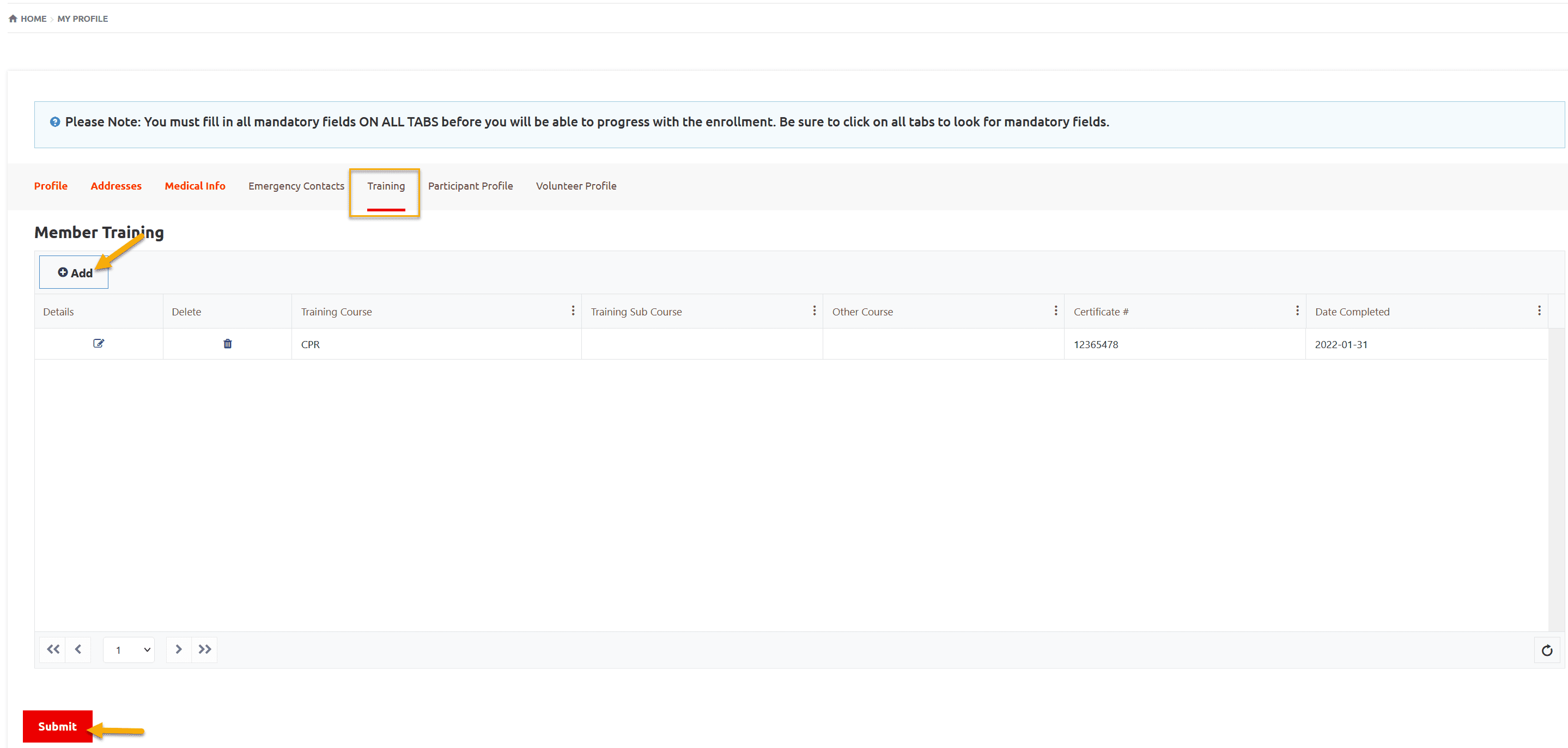 Select Course from Training Course field, some courses have Sub Courses as well. Select Sub Course form Training Sub Course field if any.
Fill out other appropriate fields and Submit to save the information.