Bulk Entry tool will allow Community Coordinators/Data Admins to add registered athletes/volunteers in other sports without sending emails to the members by selecting Status "Active".
More features are:
Update member all information on one screen
Add more than one Enrollments to selected member on same screen
Make enrollment status "Active" from same screen without going into Approve Enrollment Window (default status will be "In Progress")
Register New Athletes who do not have an

Email Address
Where to Find Bulk Entry Tool?
After login as Community Coordinator/Data Admin
Select Bulk Entry Program from Data Administrator menu dropdown on top right corner of the landing page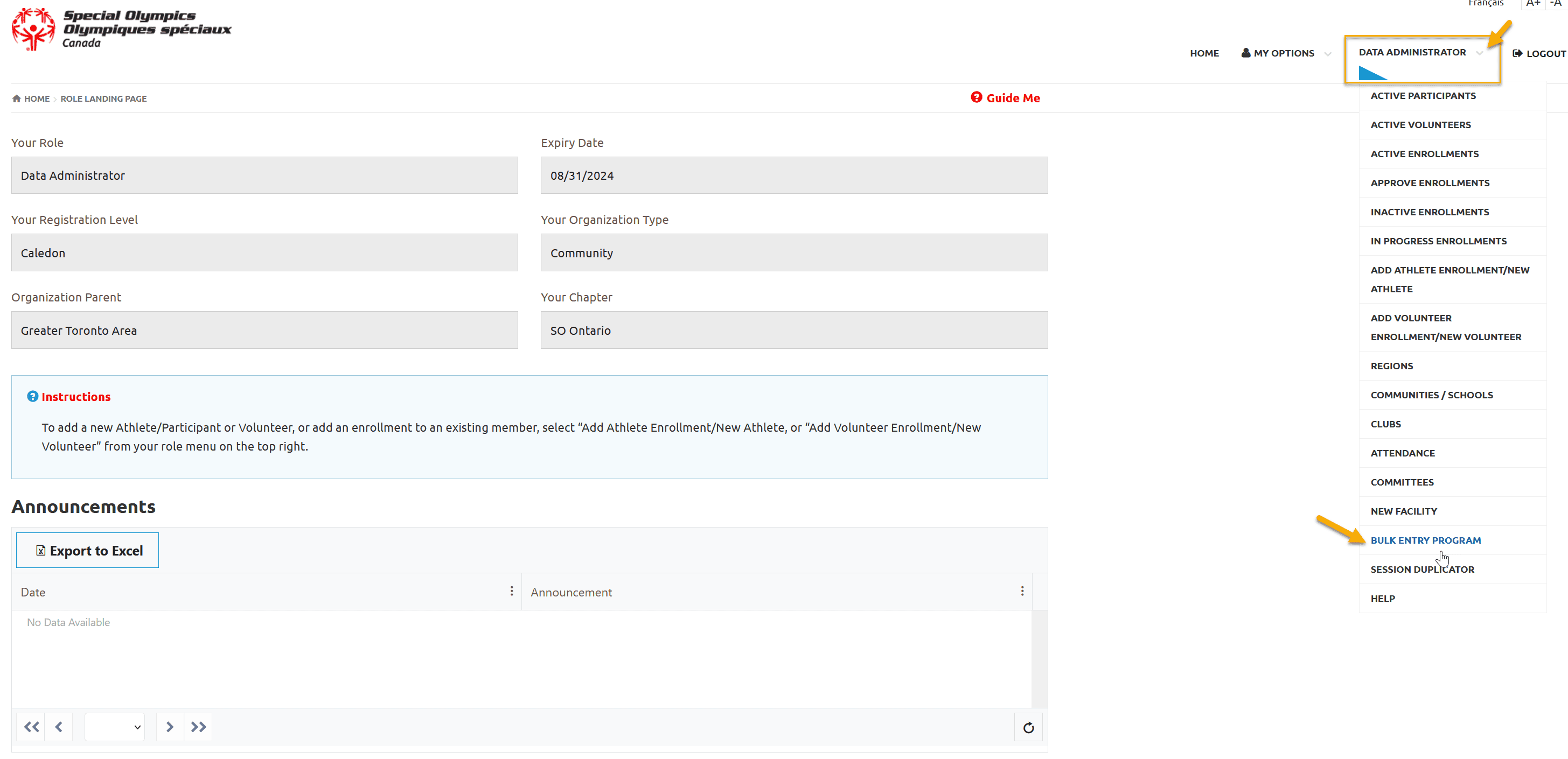 Following is main screen for Bulk Entry Tool. This page has two functionalities
to enroll already registered athlete/volunteer in a sport(s)
to register a new Athlete/Volunteer who does not have Email address /access to computer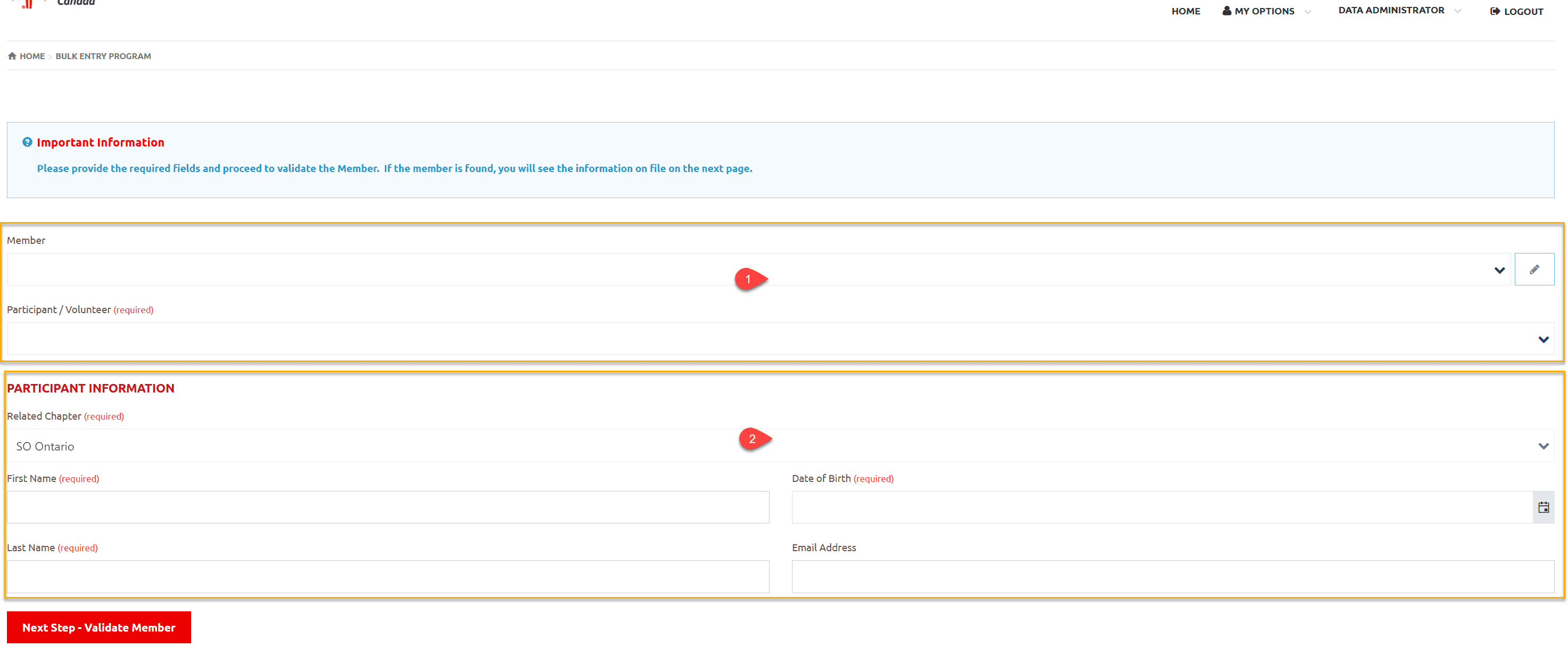 Enroll /Update information or already registered Athlete/Volunteer
Select appropriate Athlete/Volunteer form Registered Member filed dropdown list. You can type initials of first name to narrow down list.
Select Participant/Volunteer from the Participant/Volunteer (required) filed base on your selection from Registered Member field
Click on Next Step – Validate Member