To complete registration of a New Volunteer, SOO needs:
Community Approval (two non related references checked by community/club admin)
Current Police Check for volunteer
Where to Find New Volunteer Application by Community Registrar?
New Volunteer Application will be in "Enrollments Requiring Region or Chapter Approval" window.
Click on Edit button beside the name of volunteer to open Enrollment Detail window
At top of this window, full application of volunteer is provided. Click Edit button to open it.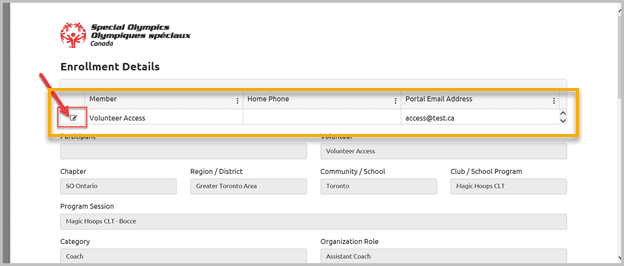 Where to find Reference Names ?
Reference Names are in Participant/Volunteer Profile tab. Open this tab.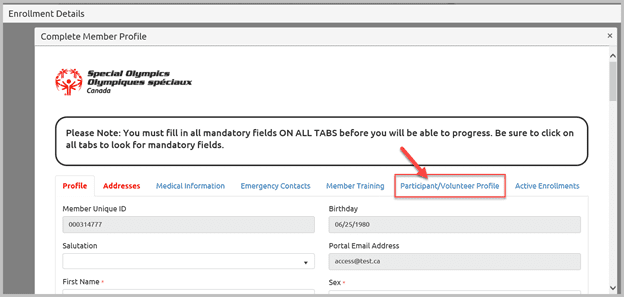 Open Volunteer Profile to find reference names
Note: If volunteer has not provided/provided only one reference name(s), contact volunteer and advise to update this info in application.
Open the reference to get contact info.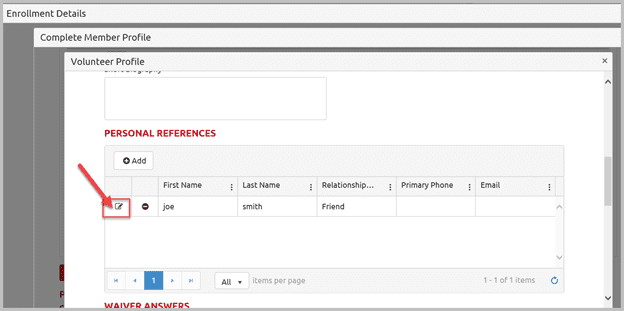 Use the following Reference Check form to check reference(s)
Volunteer Reference Check Form
Once reference(s) have been checked , updated Contacted and Reference Contacted Date fields in Volunteer Reference window and Submit to save this info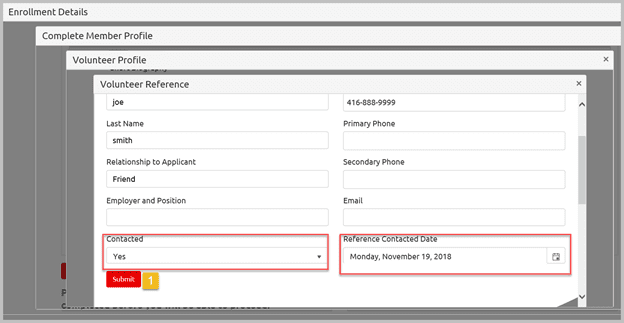 Volunteer application will be approved by chapter when valid Police check will arrive at SOO Office.