If athlete is not in your Community/Club Participant List, this means this athlete is:
New
Registered with other Community/Club/School Program
Use the Participant Information section of Add Athlete Enrollment from pink menu tab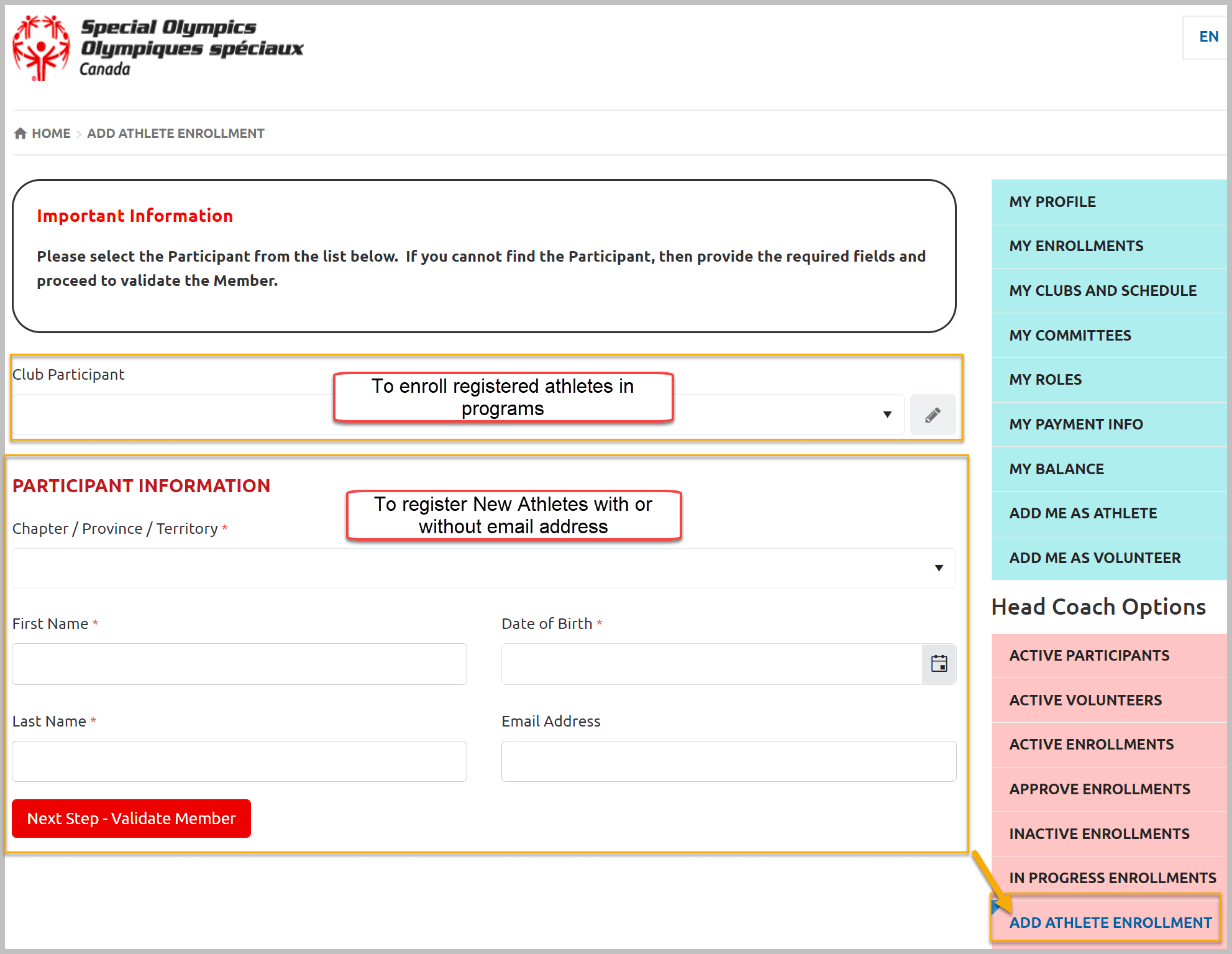 Select SO Ontario from Chapter/Province/Territory list
Fill out First Name, Last Name, Date of Birth and Email Address Field (optional)
Click Next Step – Validate Member
Email Address filed is not mandatory in this section – purpose is to provide ability to add new athlete by community Data Admin/Head Coach/Team Manager for those athletes who do not have email address.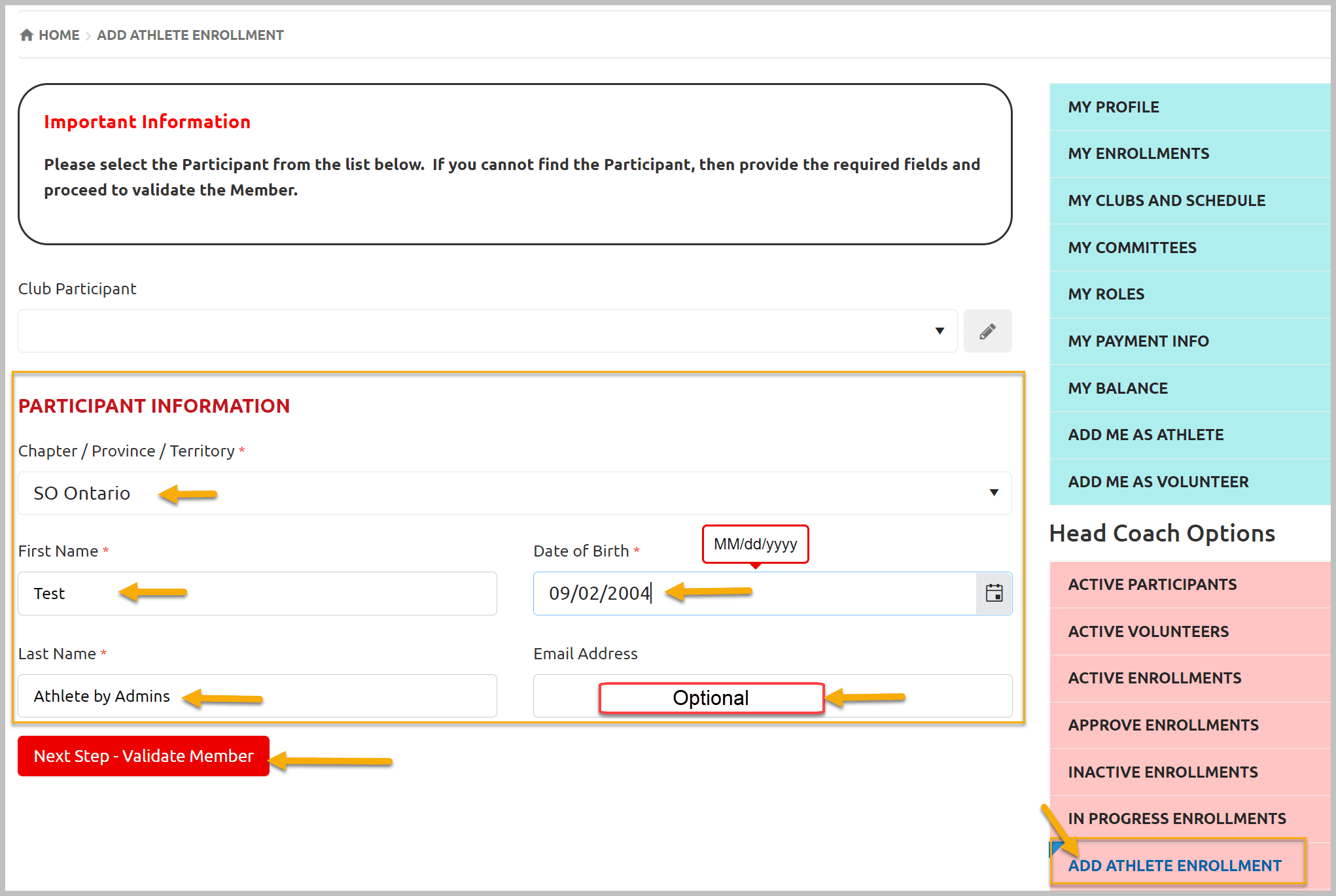 Athlete not found in database, this mean, it could be new, or registered in other community/school or the information provided in four fields is slightly different than the already registered member's profile which will create duplicate. Anyway create new profile and chapter will approve it.
Participant not found, click Next Step – Program Search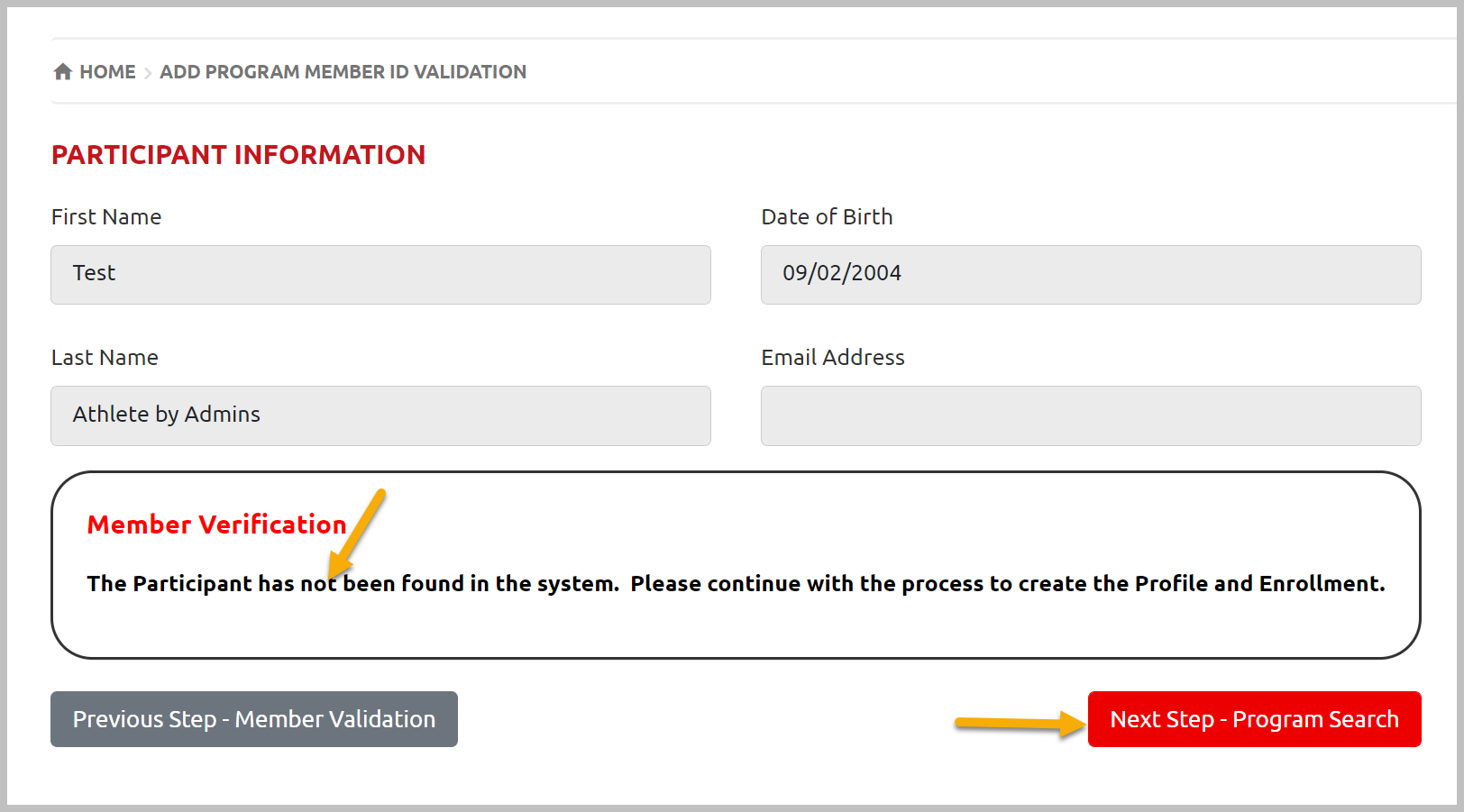 In Program Search Criteria, Chapter, Region and Community fields will be auto populated. Search Results window will have list of clubs with active sessions. Select appropriate club from the Search Results list.
You can select one Club only
Click Next Step – Participant Profile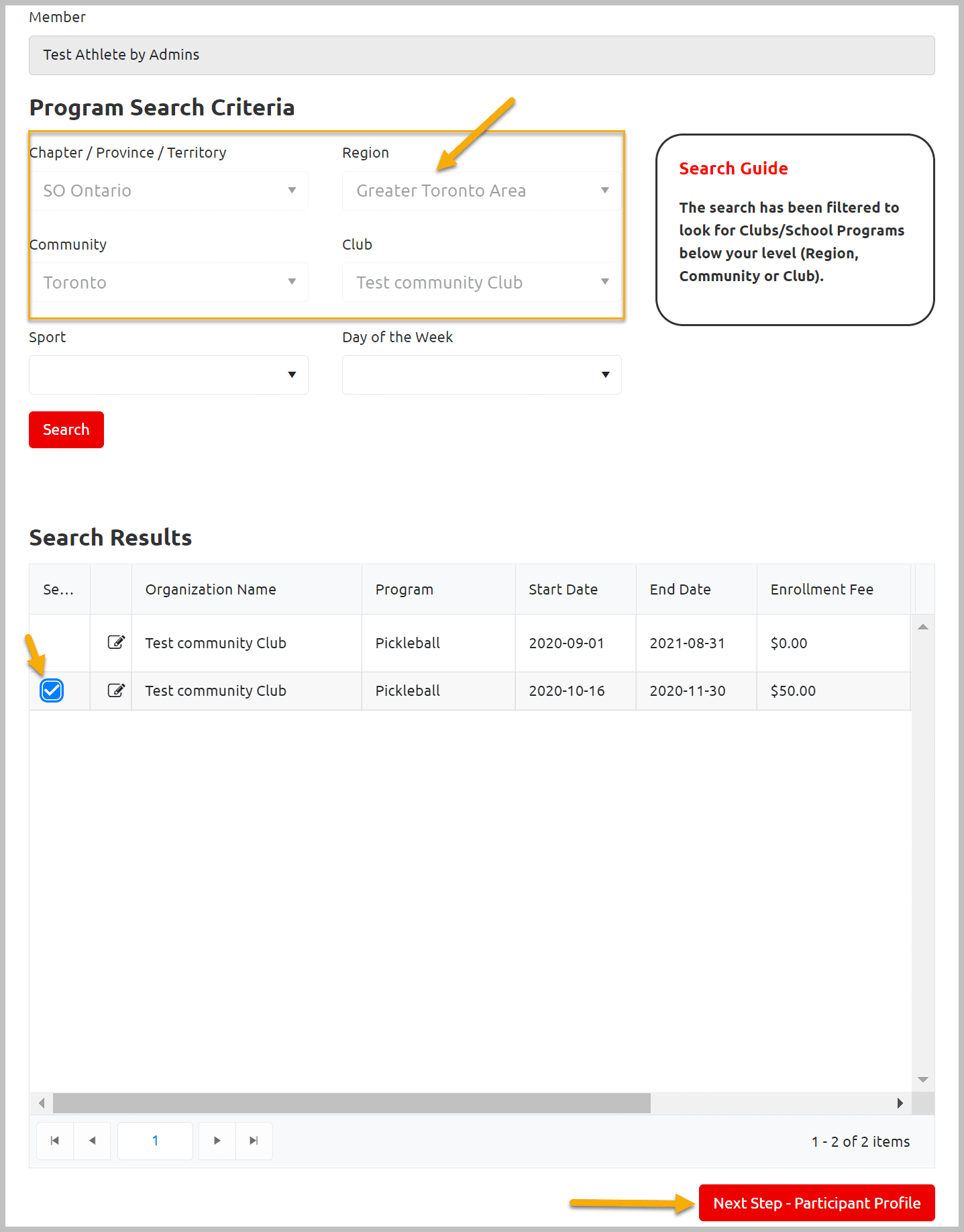 Participant Profile is multi tab window. Enter appropriate information in all tabs . Some fields are Mandatory so you must have to fill them, otherwise you will not be able to move to next window.
Profile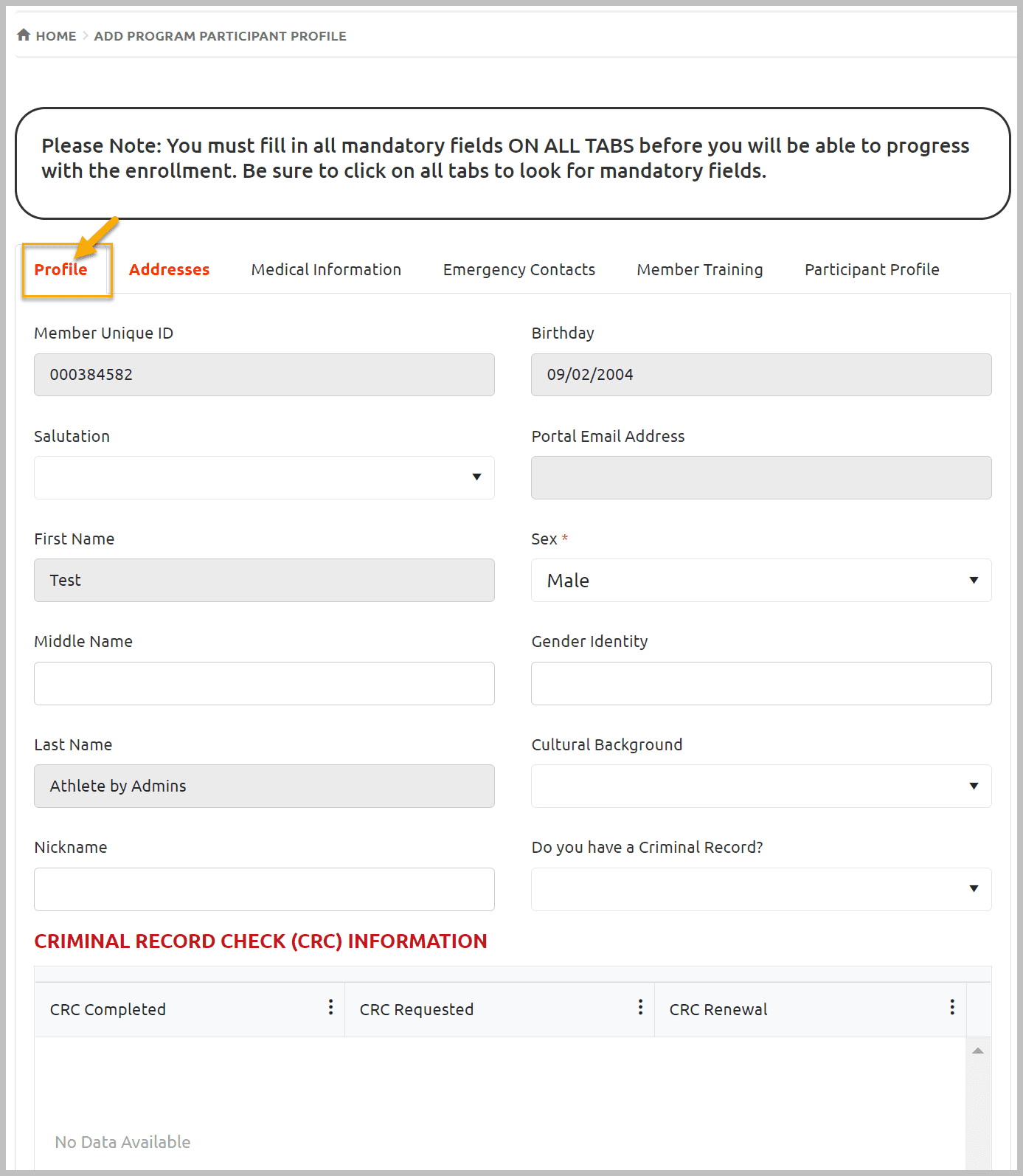 Address
Primary Address is mandatory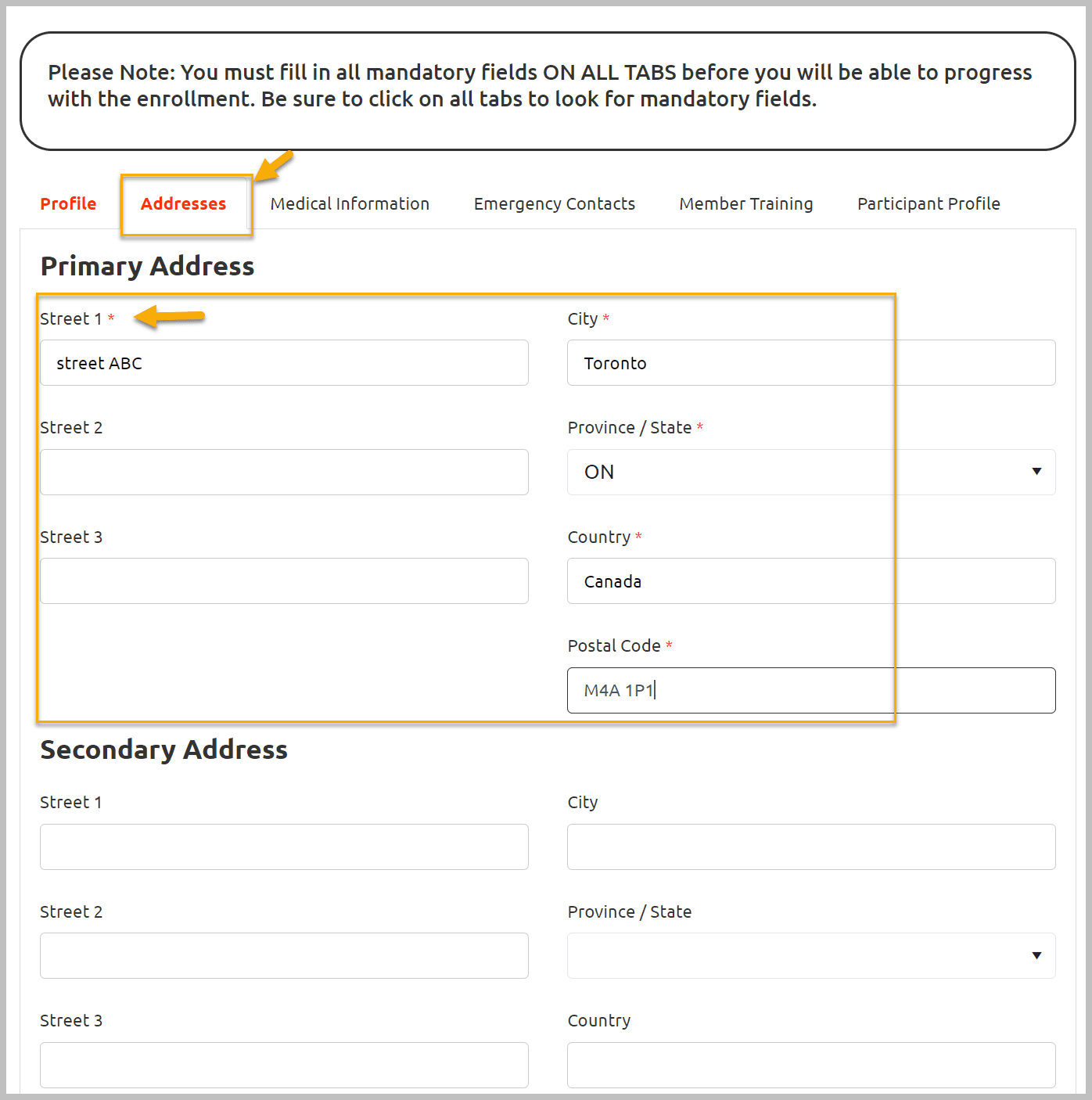 Medical Information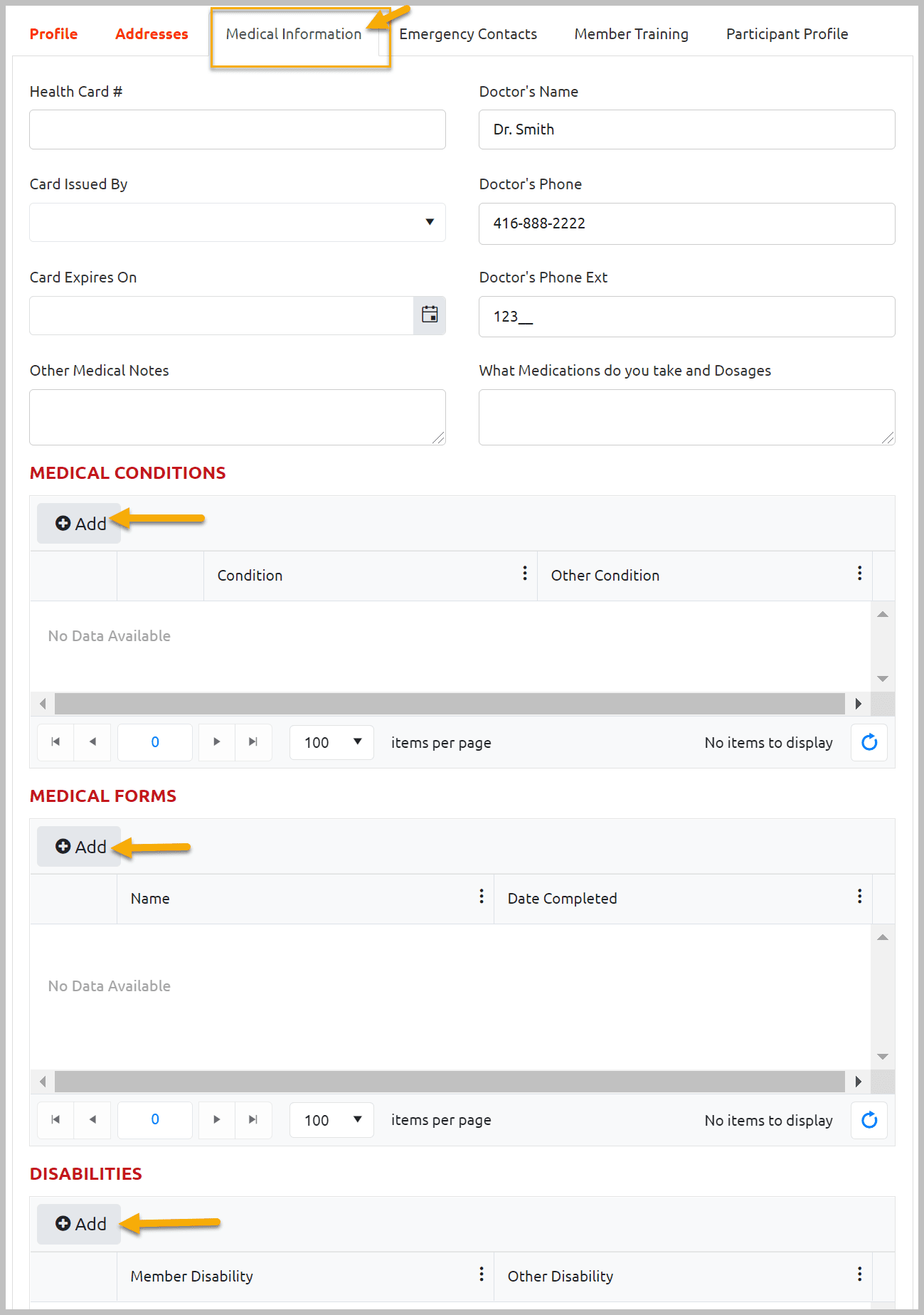 Emergency Contacts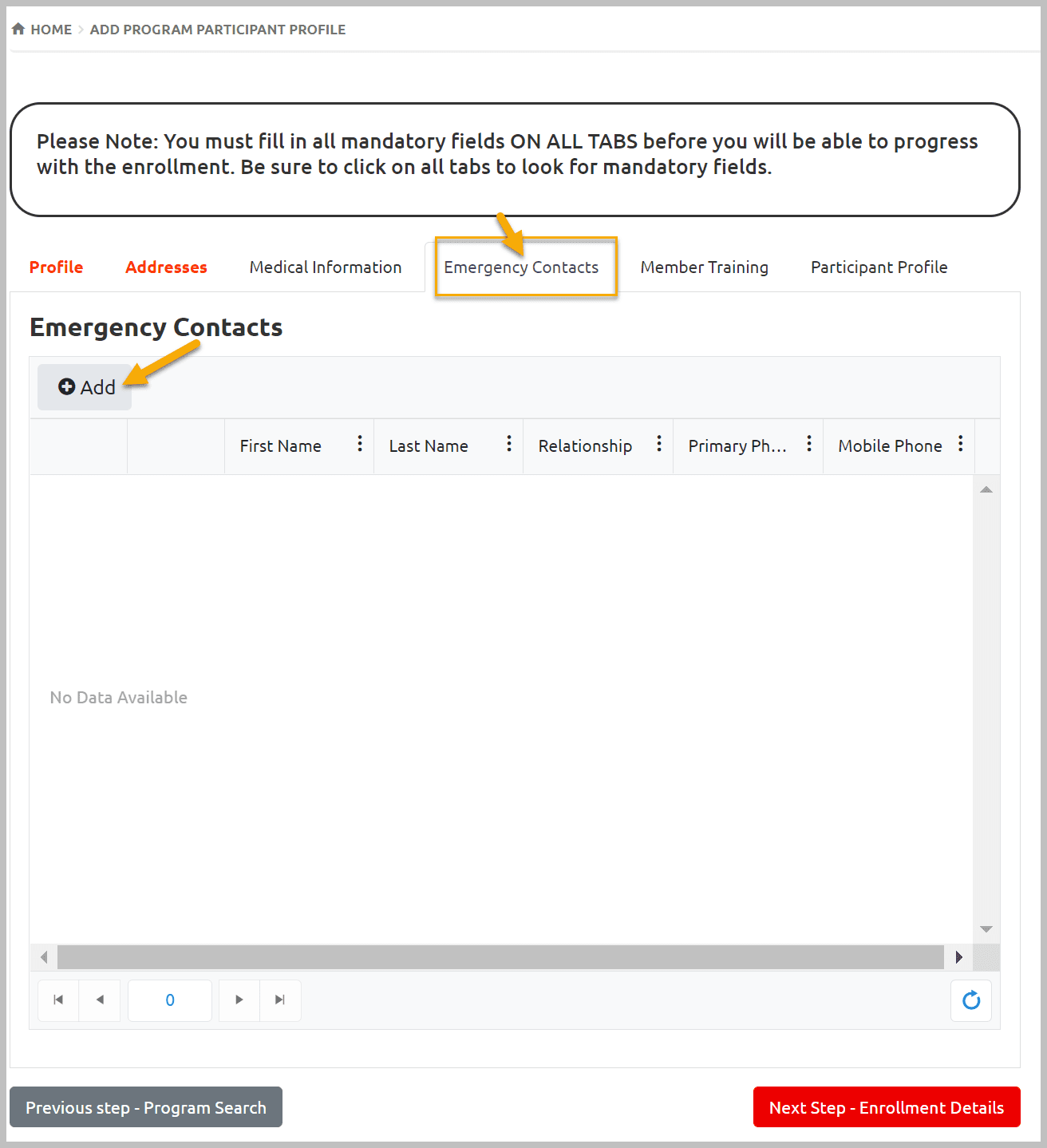 Member Training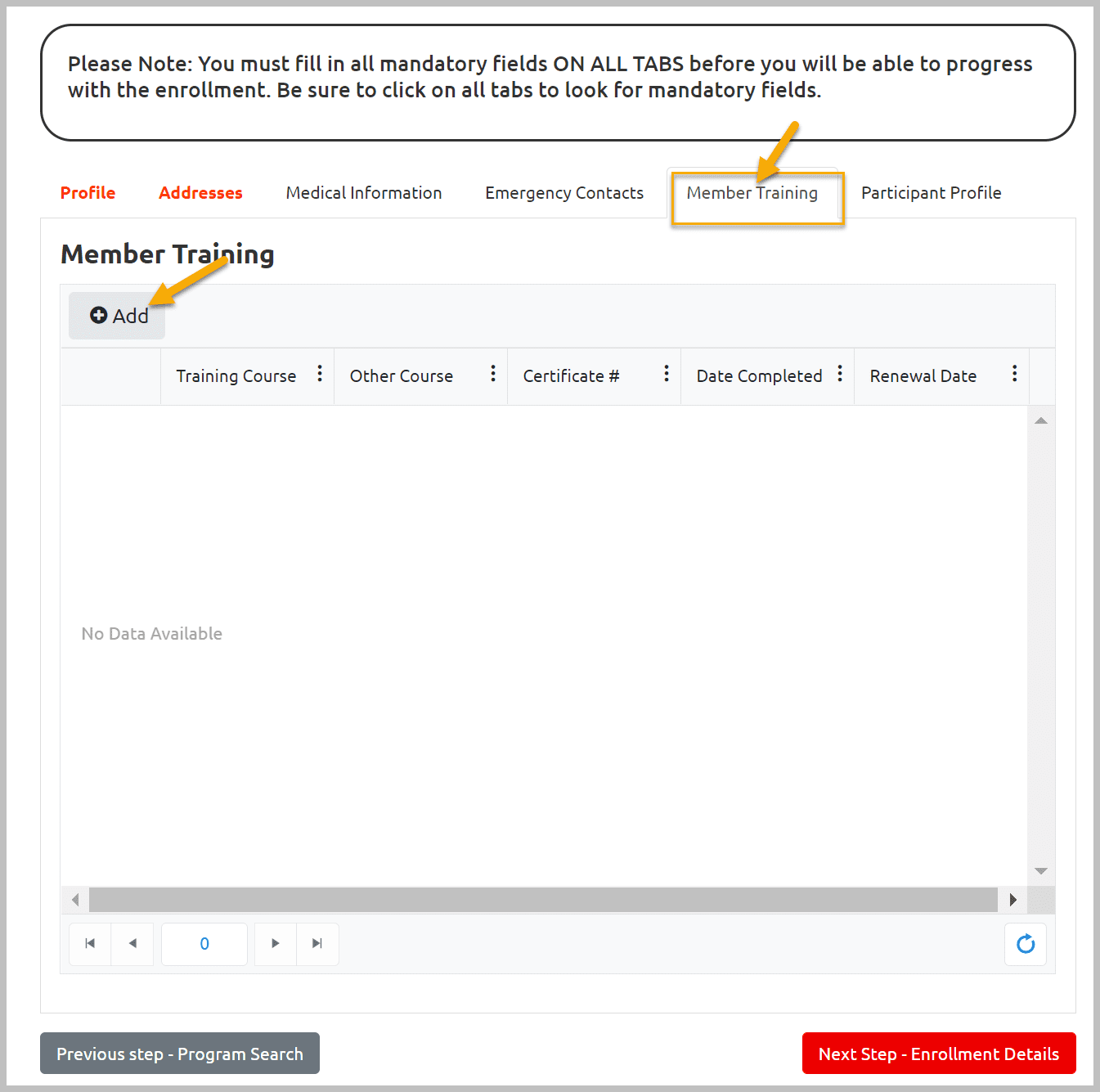 Participant Profile
Select Yes in Intellectual Disability? field
After filling out Participant Profile info, click Next Step – Enrollment Details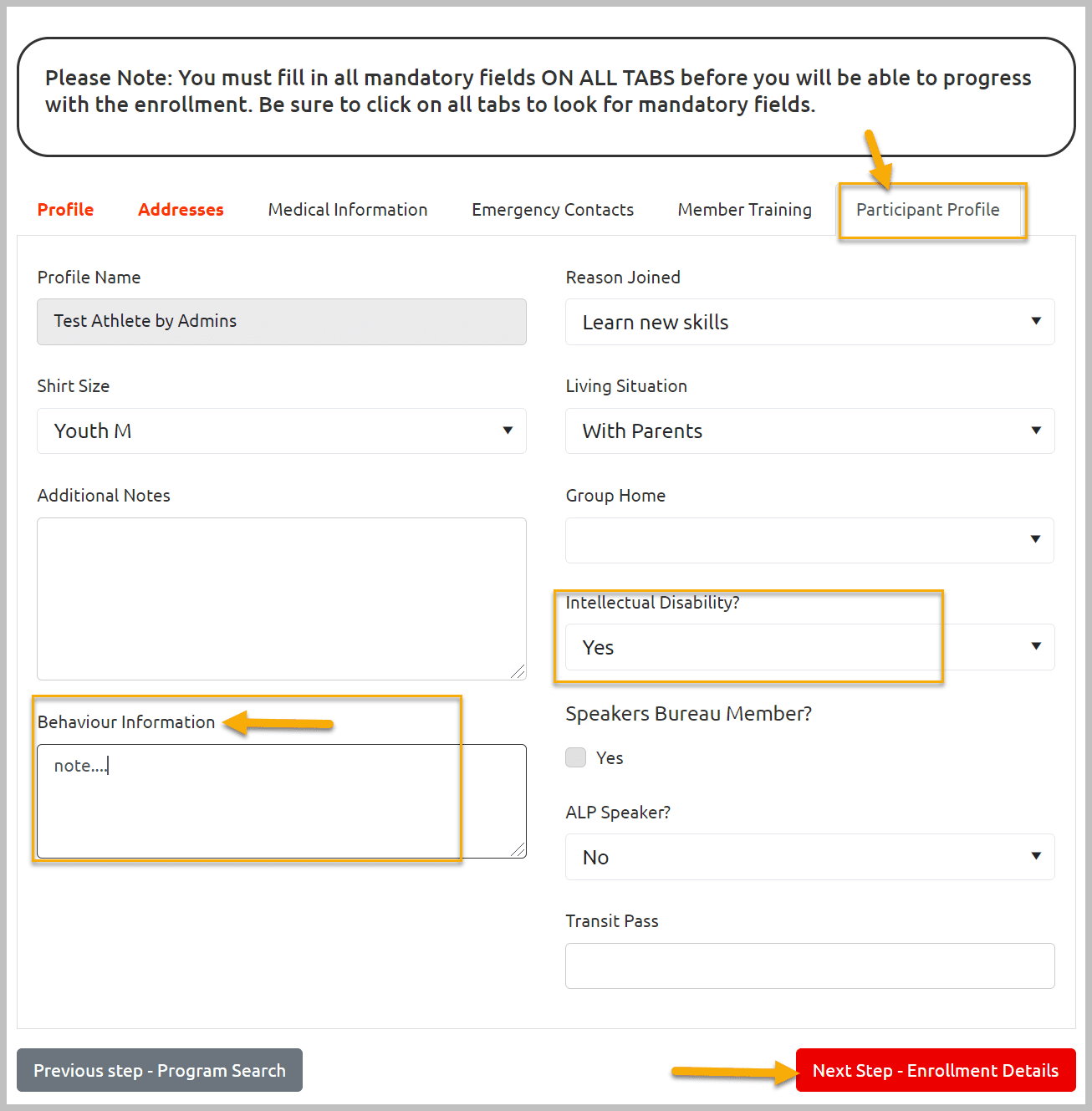 Review enrollment details and click Submit Enrollment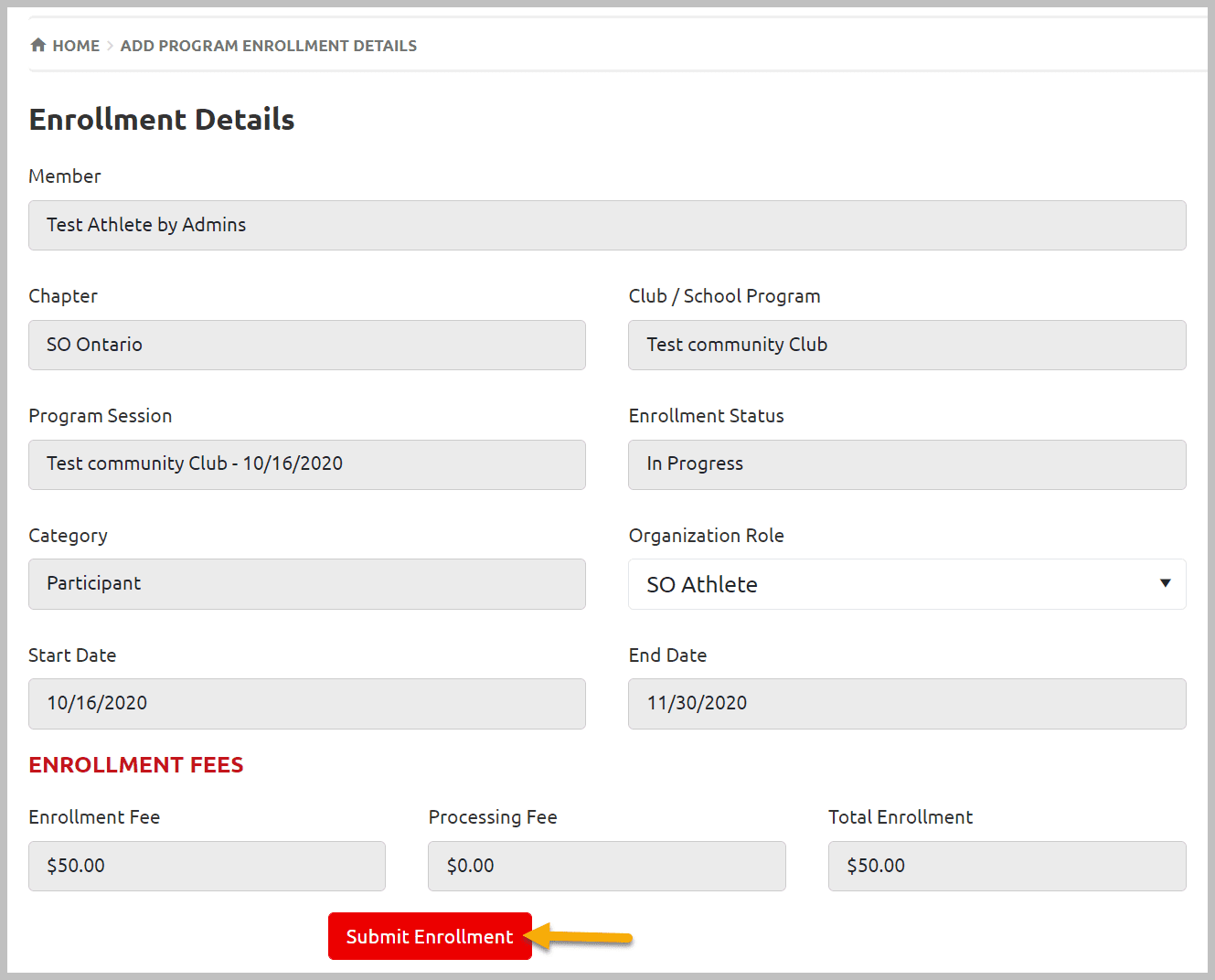 You will get following confirmation window. A confirmation email will be send to member's email (if provided)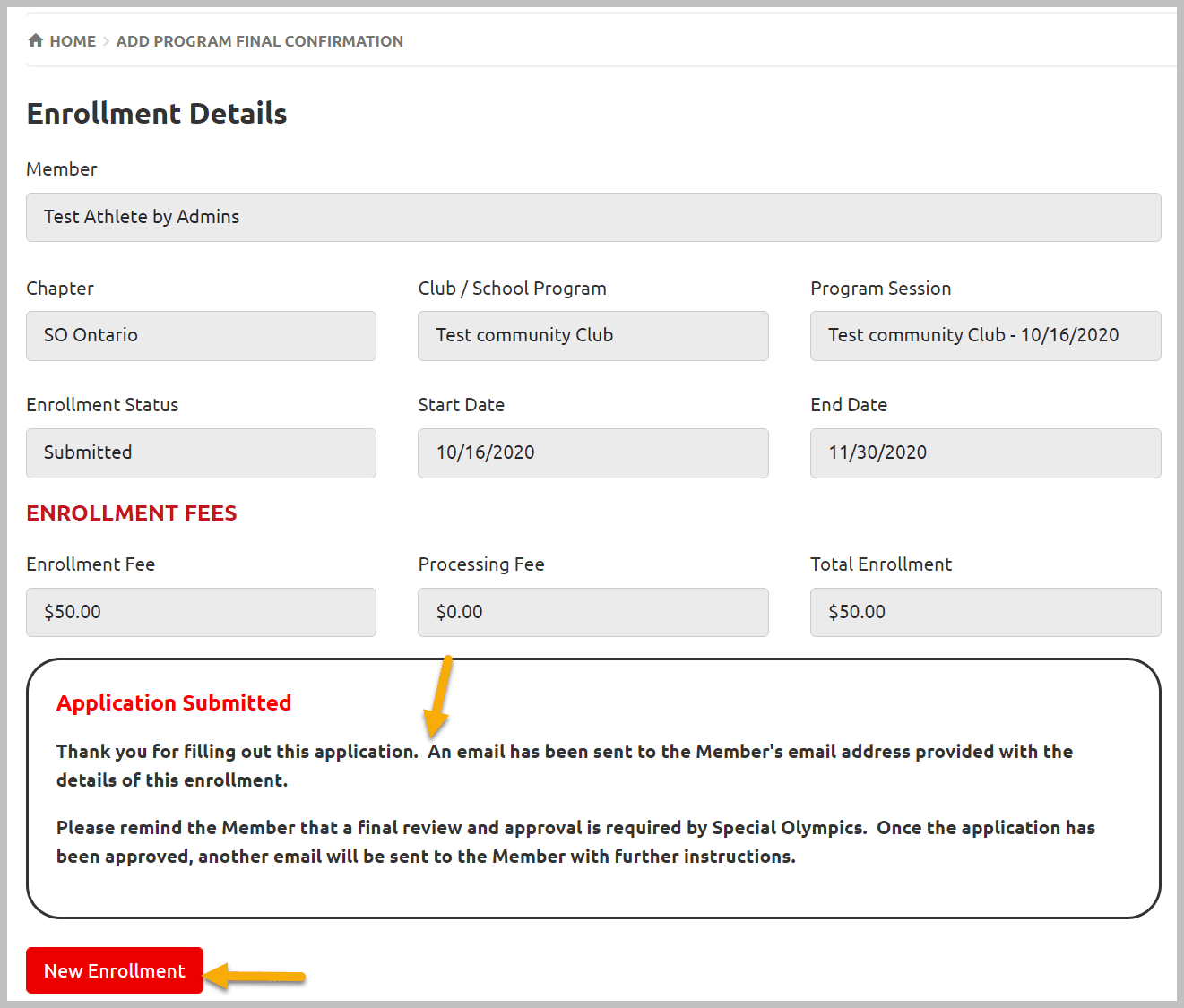 To confirm the registration of new athlete, check Approve Enrollments tab form pink menu , you will see this new participant enrollment in Enrollments Requiring  Community, Region or Chapter Approval window, DBA will approve this enrollment and you will be able to see it in Enrollments Requiring Community Approval or Club Pending Enrollments window with Submitted Status for your final approval.