In Progress Enrollments mean – the Portal User has not completed enrollments.
Examples:
1.     New Athlete/Volunteer has not completed application process and halted the process after Program Selection step.
2.     Portal User (Athlete/Volunteer/Data Admins) started to add enrollment but halted the process after Program Selection.
3. Portal User – Data Admins – used Bulk Entry Tool to add Athlete/Volunteer enrollments but missed last step to change the status of enrollment from In Progress to Active. These members will never get activated and will not appear in any report.
Communities were not able to access these enrollments but now Communities have been provided with access to their In Progress Enrollments to take appropriate action like:
·       To decide to keep / delete them, if these have been added in error.
·       To contact to their new members to complete their registration process.
How to updated status & which status to select?
Select IN PROGRESS ENROLLMENTS tab from right side pink menu
Open  an enrollment by clicking on Edit button beside the name of Athlete/Volunteer
In Enrollment Details window, you will find Member's full application and enrollments details.
If you wish to view details of application, click Edit button beside the member's name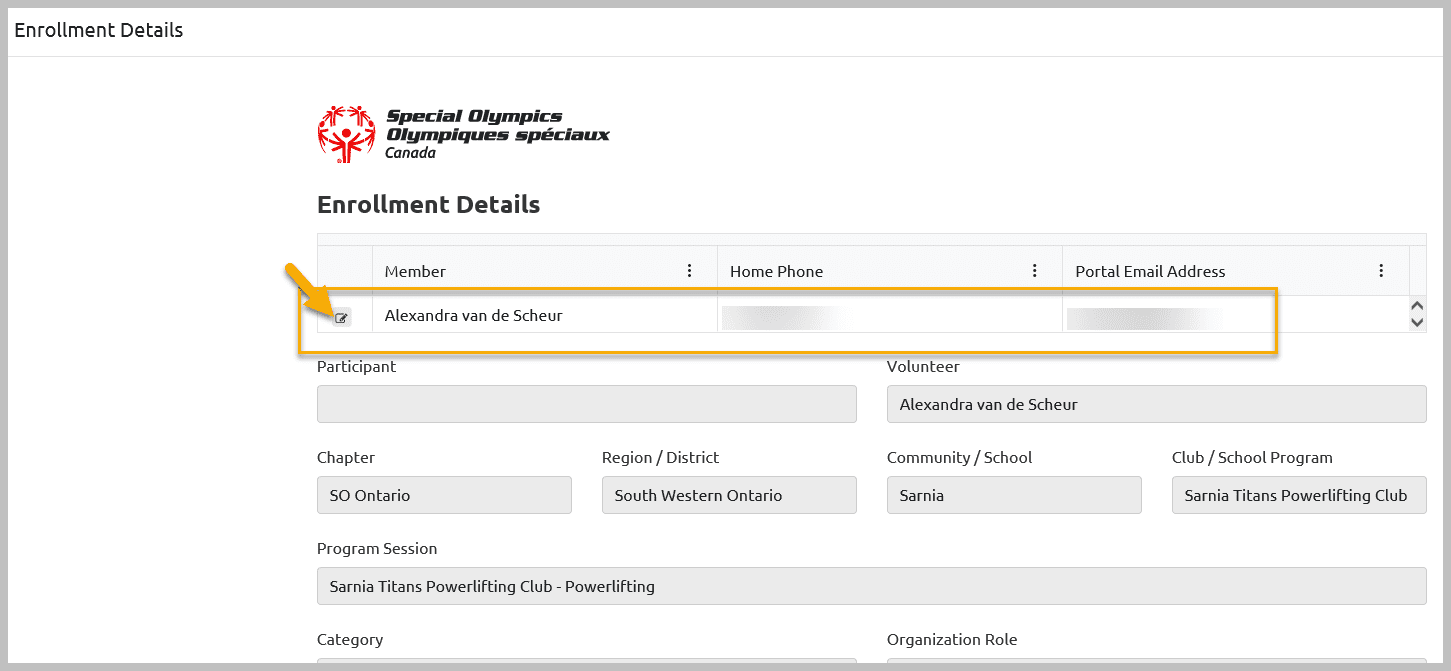 Based on your decision you can update status of the enrollment as:
Approved – sure to approve enrollment, system will activate enrollment based on the enrollment start date.
Delete– to delete enrollment, update the End Date as of today, system will delete this enrollment permanently
Pending Approval – If community has not received full confirmation from parents/references have not been checked for volunteers (do not change End Date)
Pending Documents – Medical Form, Atlanto Axial Form, Police checks / some important docs are missing (do not change End Date)
Rejected – Do not want to keep enrollment for some reason, update the End Date
Submitted – want to approve enrollment (do not change End Date) 
Waiting List – Program is full
And Submit to save the changes.
Note: If you select Status Submitted, you have to open Approve Enrollments tab to approve them.