Data Admins are able to enroll a volunteer to community council at various roles. Example below will show how to add a Program Volunteer (previously called as General Volunteer) in your community.
Follow the Link:
https://portal.specialolympics.ca/
and Login to your Portal Account
Select your role as Data Admin / Community Coordinator from Volunteer Roles window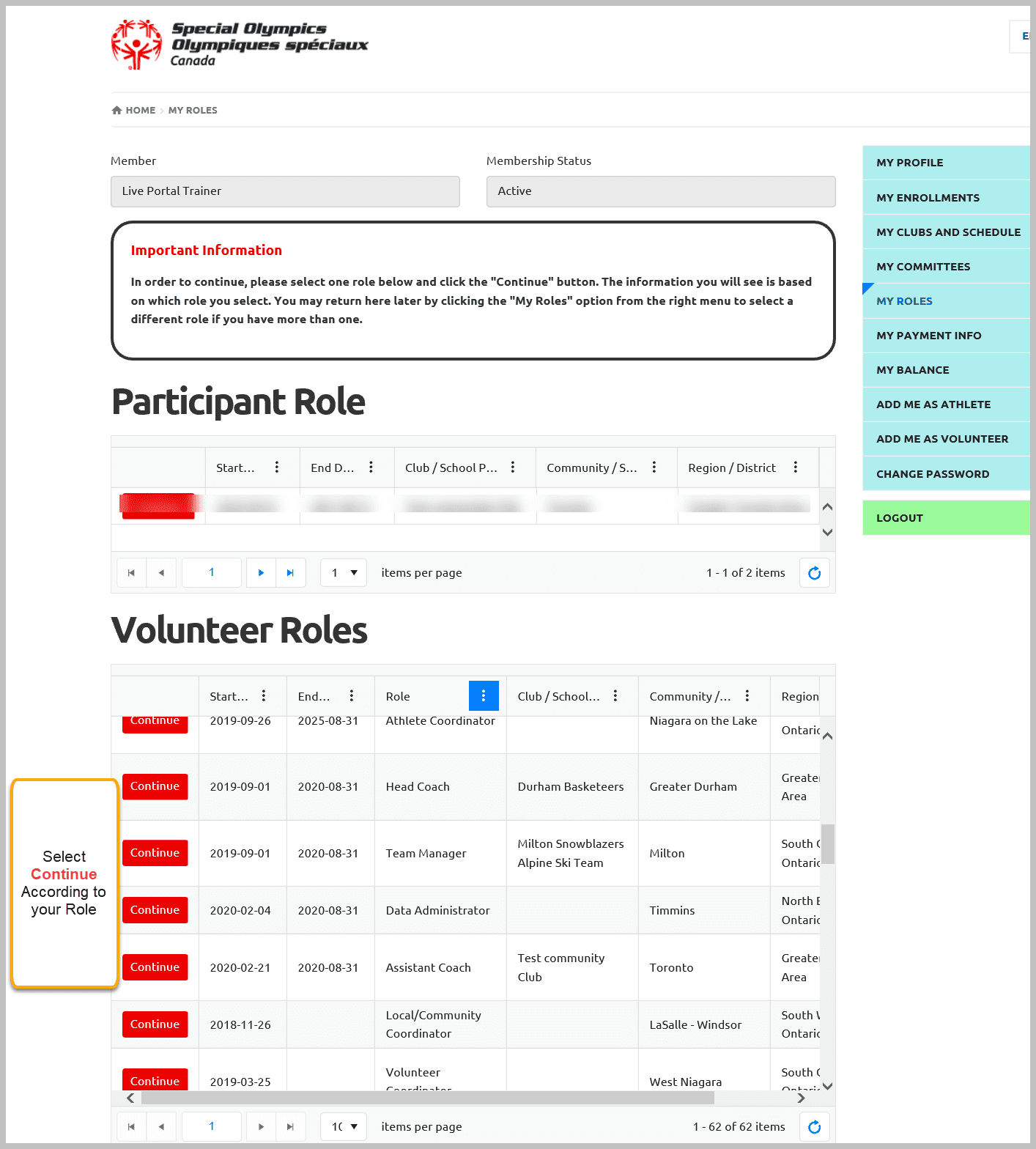 1. Add Enrollment
From landing page select Add Volunteer Enrollment from Pink menu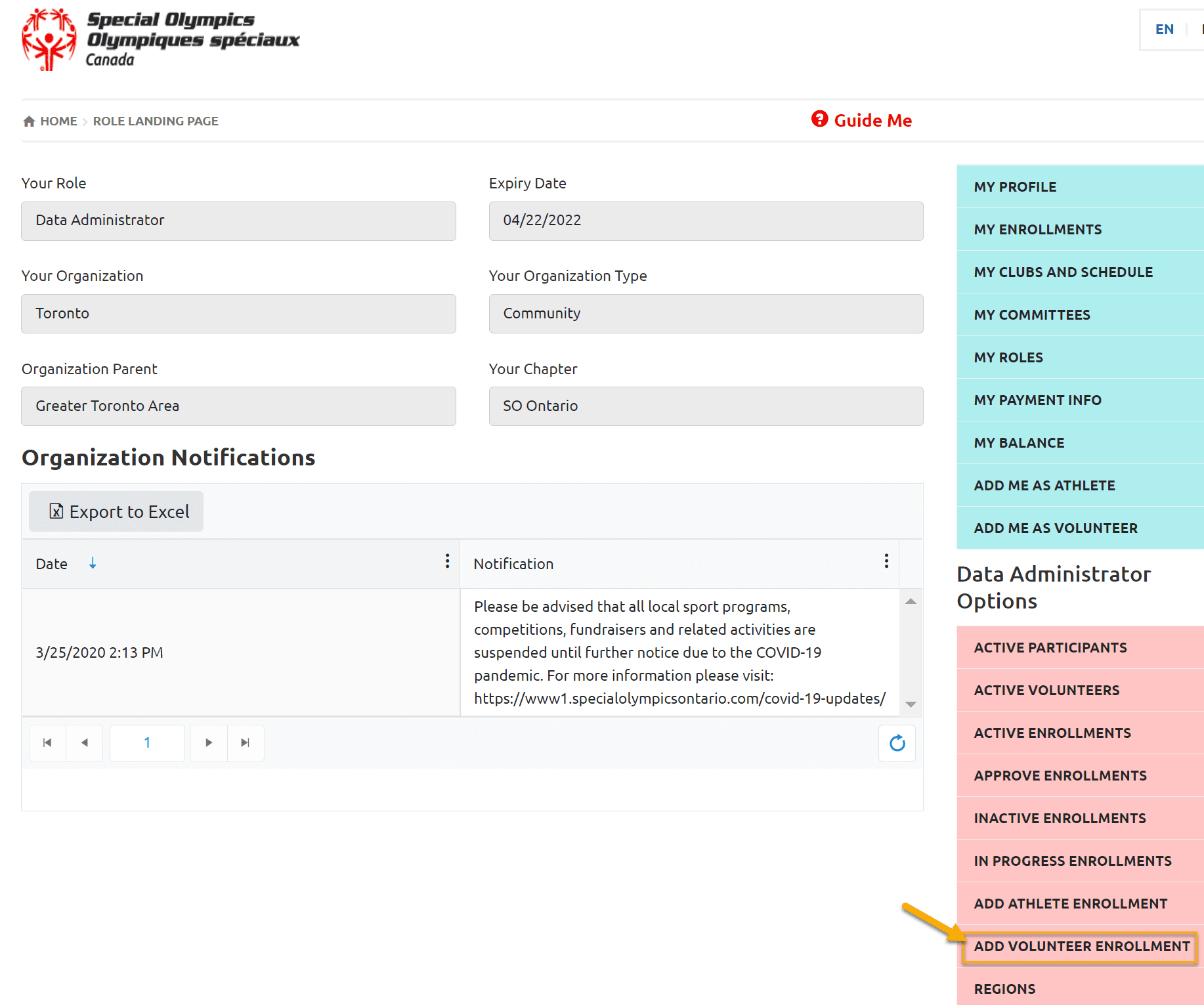 Select registered volunteer to add enrollment from Community Volunteers list and click on Next Step – Program Search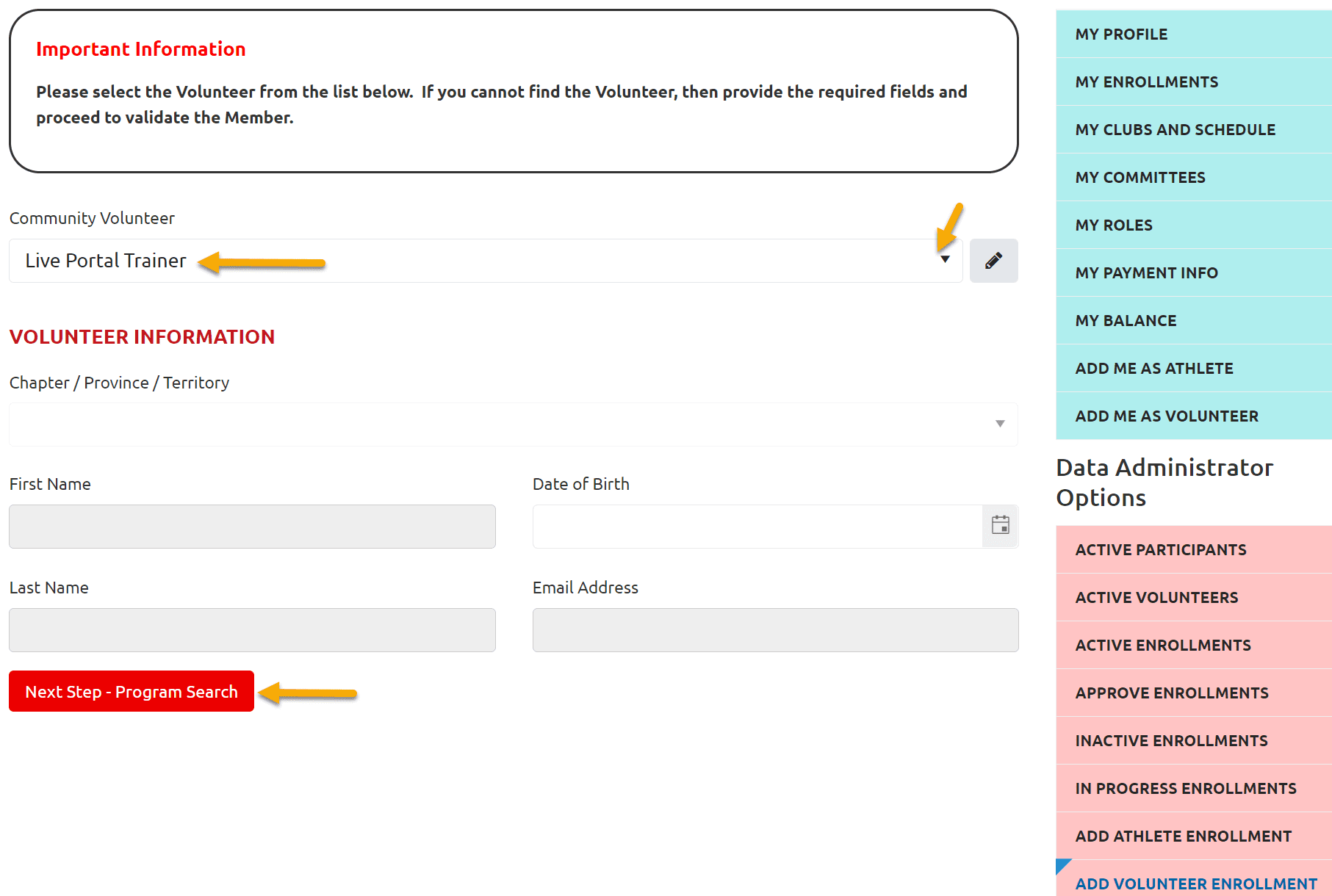 In the  window below,  Chapter, Region and Community fields will be auto populated in Program Search Criteria based on your role. There will be a list of registered clubs and  your community in Search Results section.
Click Add beside Community Name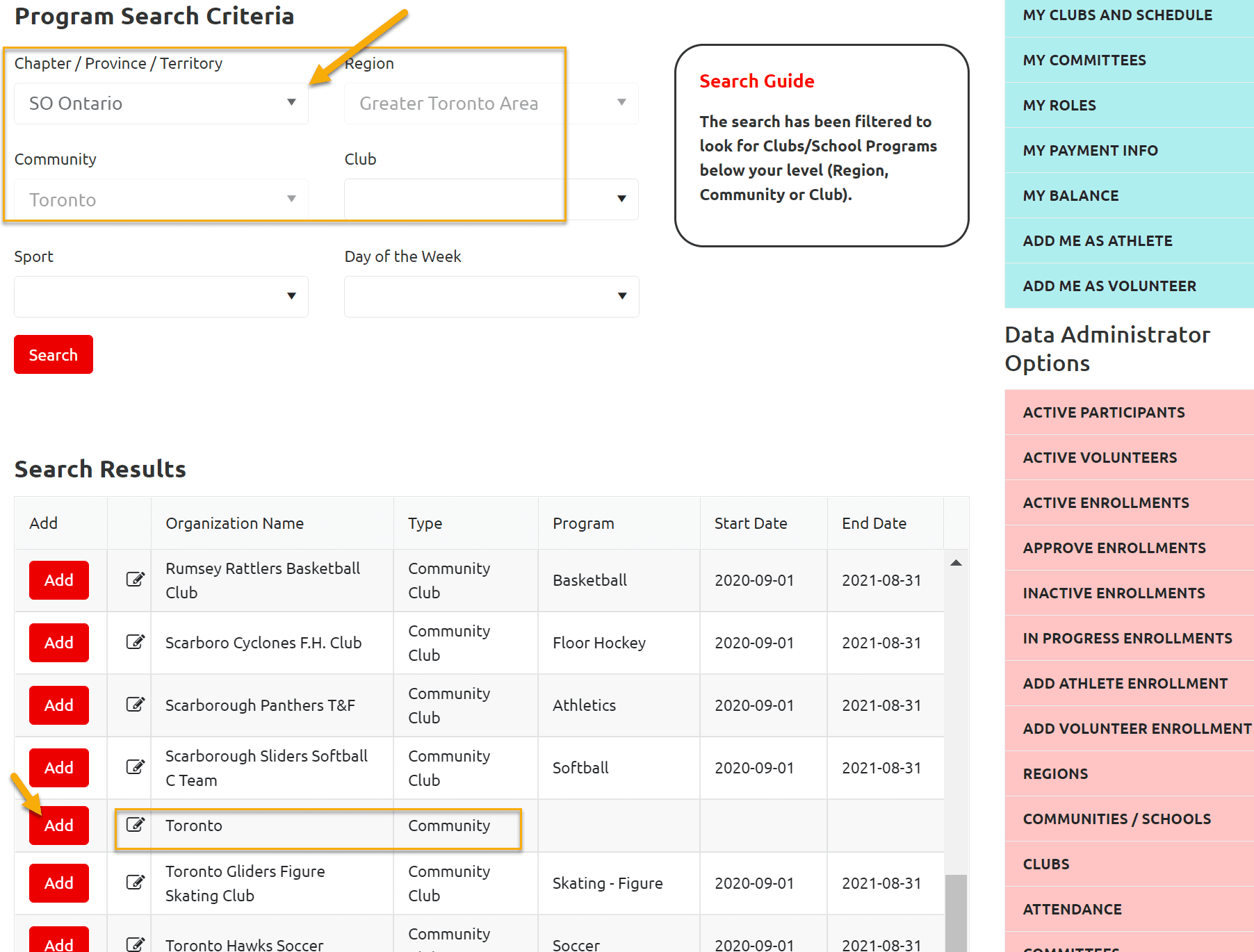 A small pop up window will open
Select Program form Category field
Select Program Volunteer from Organization Role field
Add note if any in Note field
Click Confirm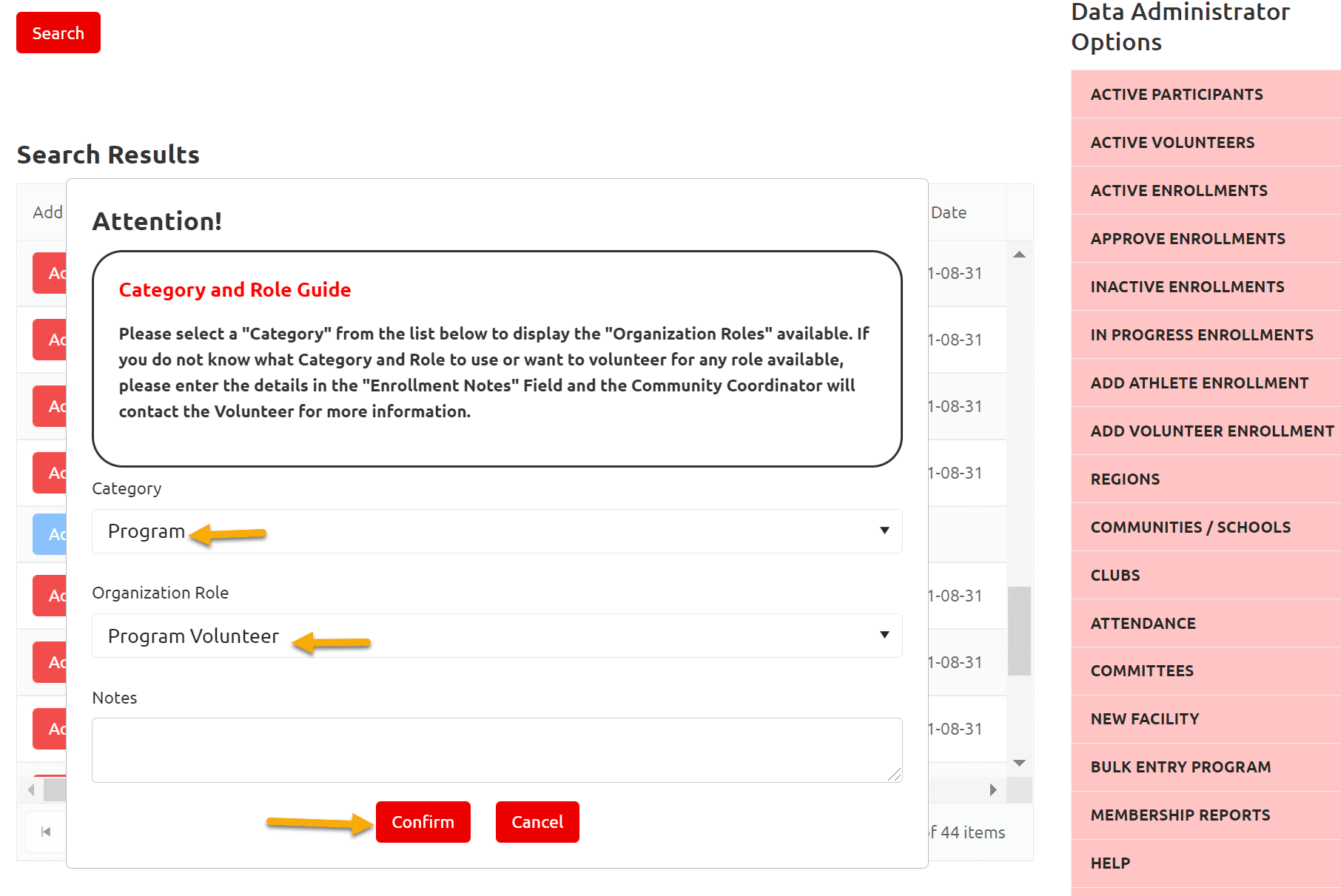 The enrollment will be in In Progress Enrollments window
Click Next Step – Volunteer Profile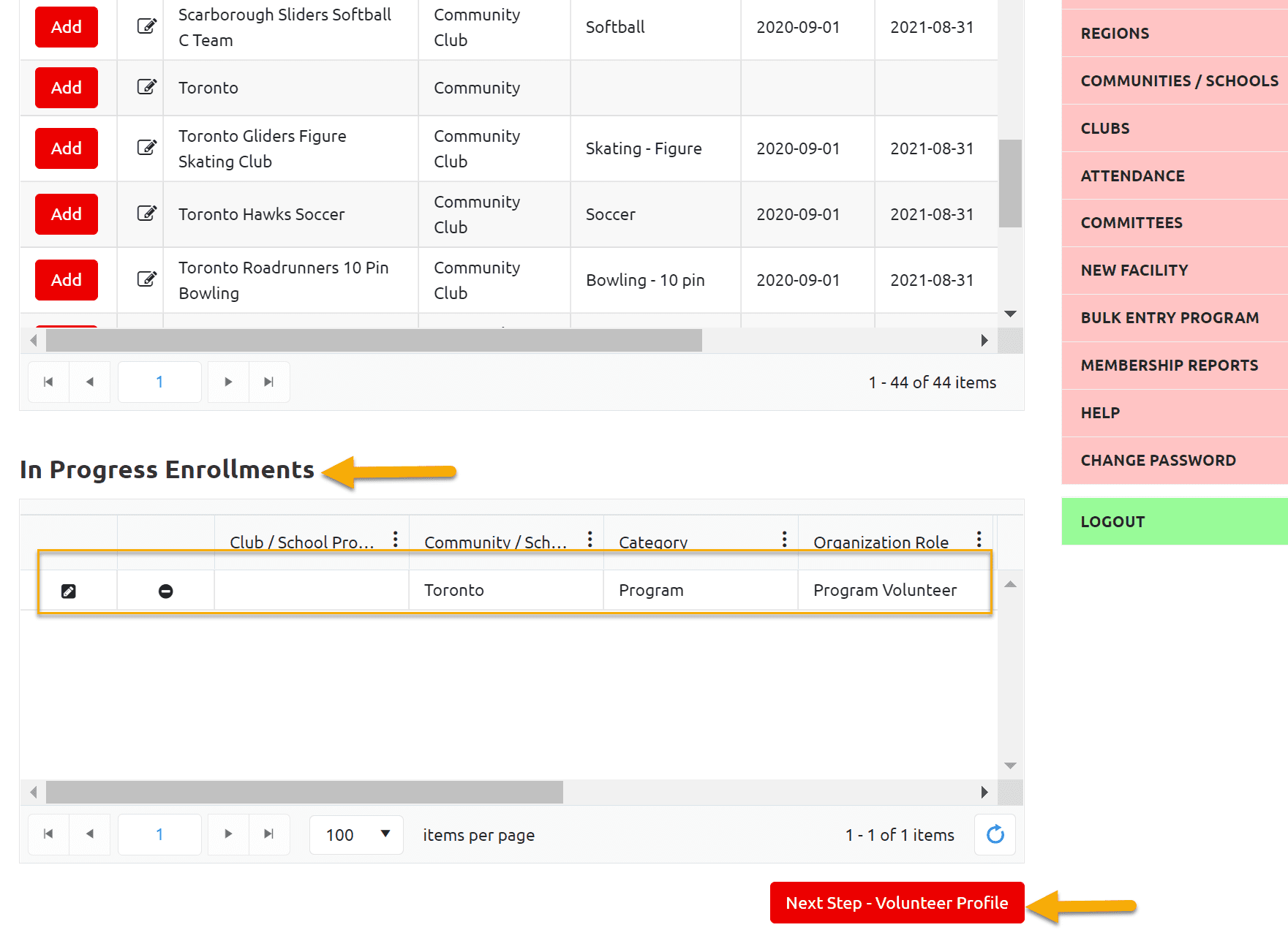 Volunteer Profile is multi-tab window, update info in any of the above tab if required, then click Next Step – Enrollment Detail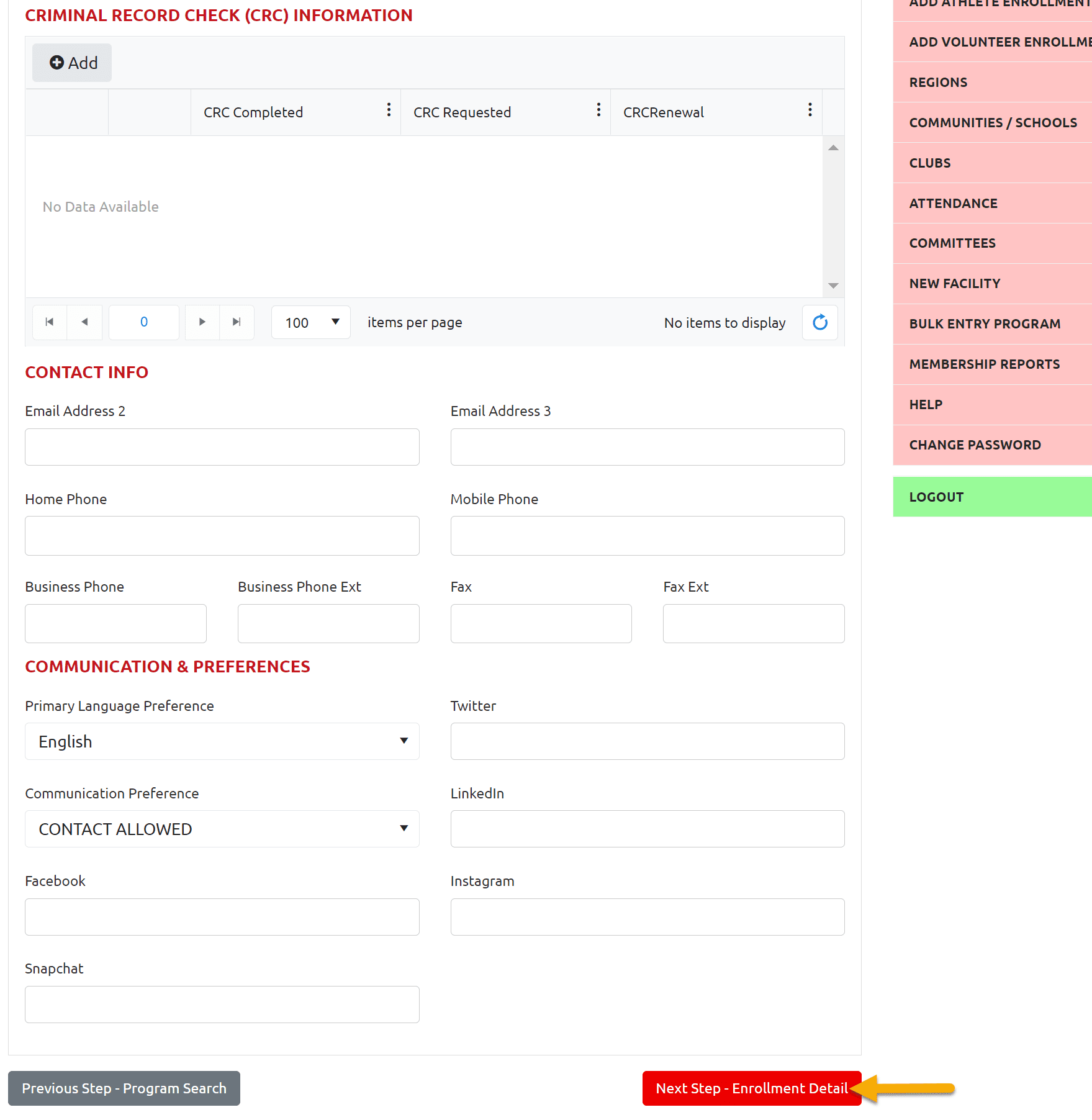 You can review volunteer enrollment, if all ok, click Next Step – Submit Enrollment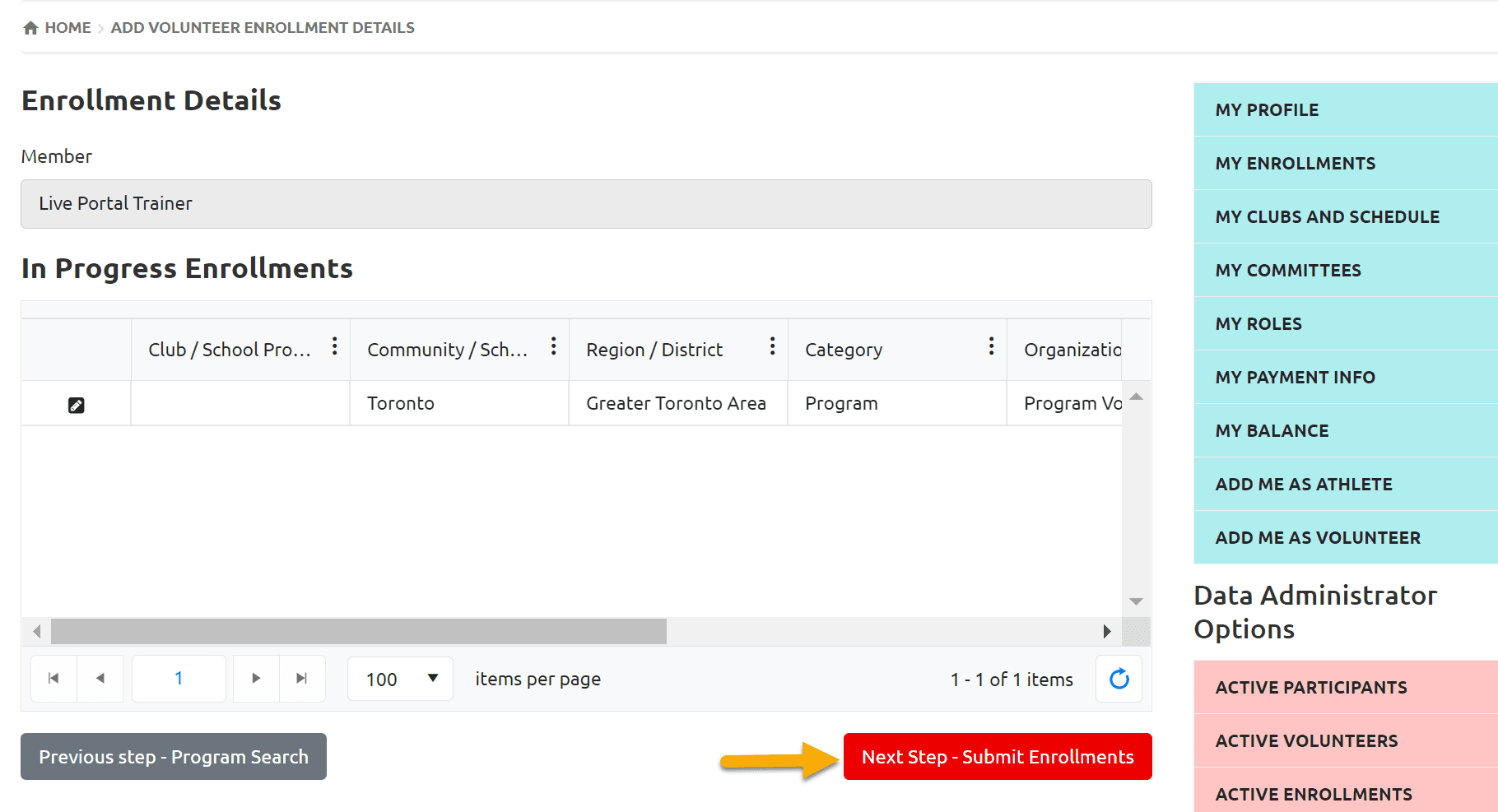 Enrollment Confirmation window will pop up. This means volunteer enrollment has been submitted successfully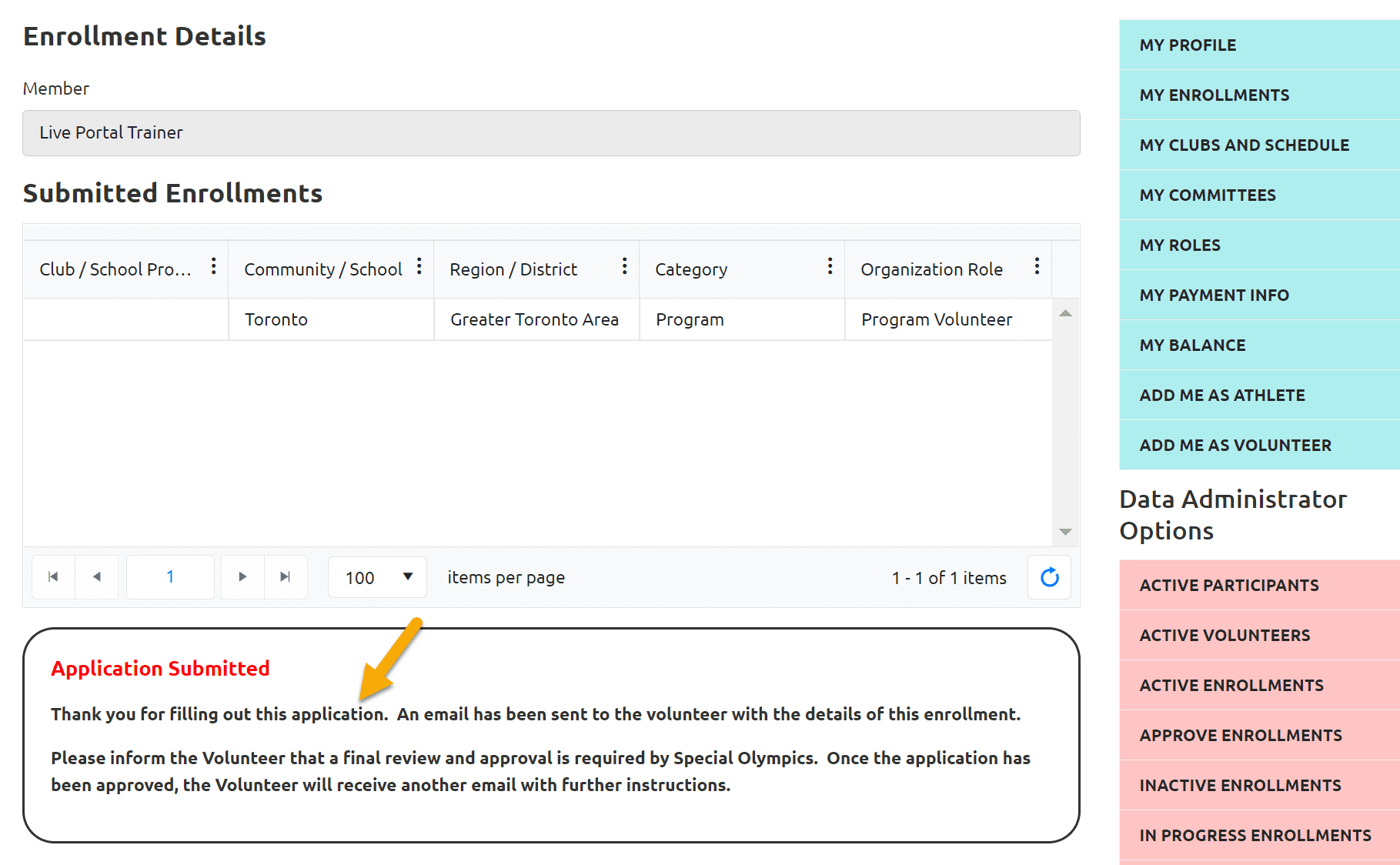 2. Approve Enrollment
Now you have to approve this enrollment. Select Approve Enrollments tab form pink menu,
Click Edit to open enrollment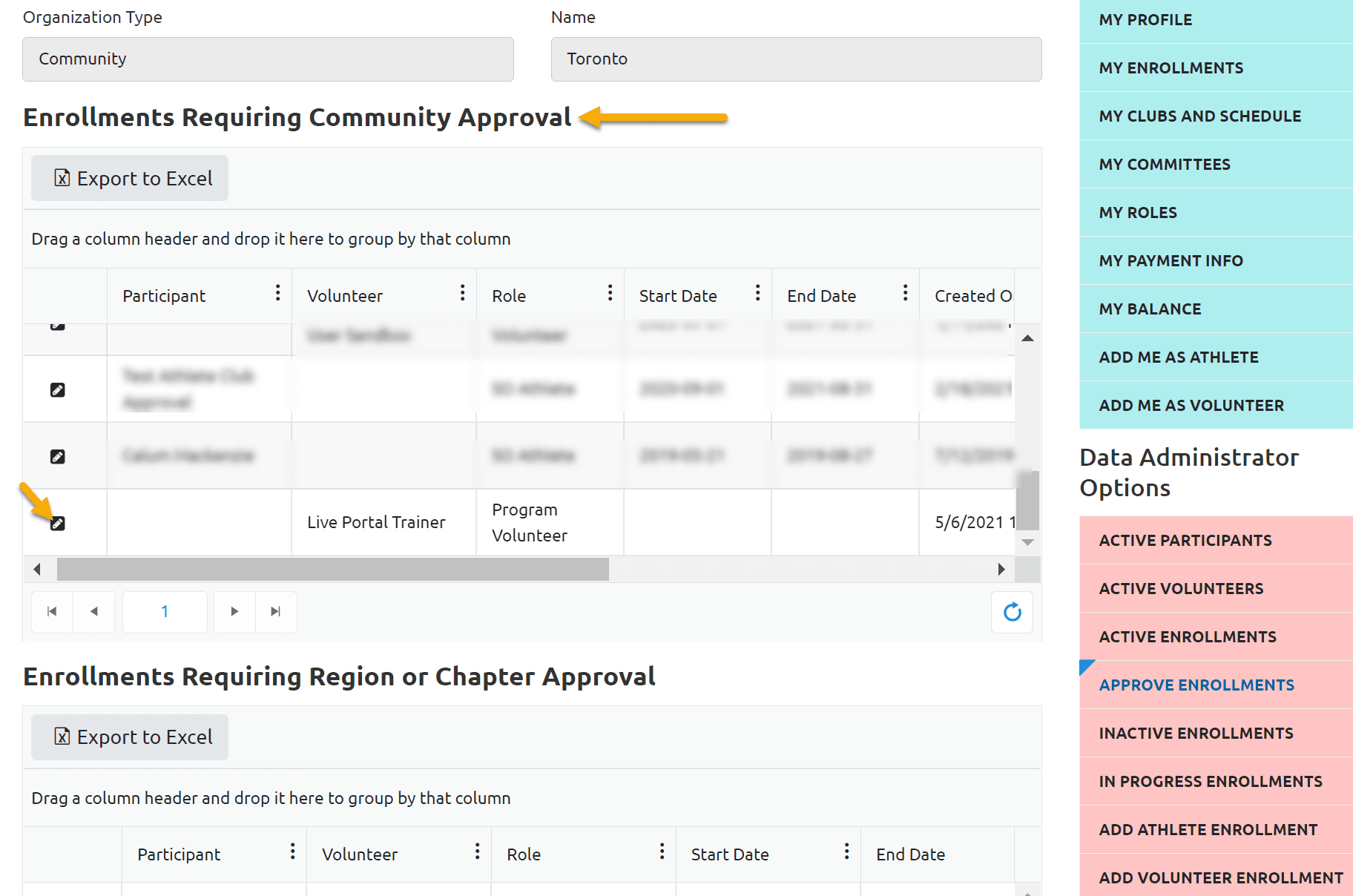 Add Start & End Date
Change status to Approved.
Enrollment will be activated with in  24 hours.
Note: if Enrollment Start and End Dates will be blank, system will not be able to Activate/Expire this enrollment and it will remain in Approved status for ever.