If you already have Membership Portal Account as an registered Volunteer
Follow the instructions to login
Membership Portal Login Instructions
If you do not have Membership Portal Account as an registered Volunteer
Follow the instructions to create portal account
Membership Portal Account Creation Instructions
After login/account creation, following window will be your Landing Page
To review/update your information, Click on My options dropdown at top right corner of the screen to get menu options.
If you wish to see your role options, select Continue to a Role form the Volunteer Role Window
Note: You can see your role in Volunteer Role Window only if you have an active enrollment in a program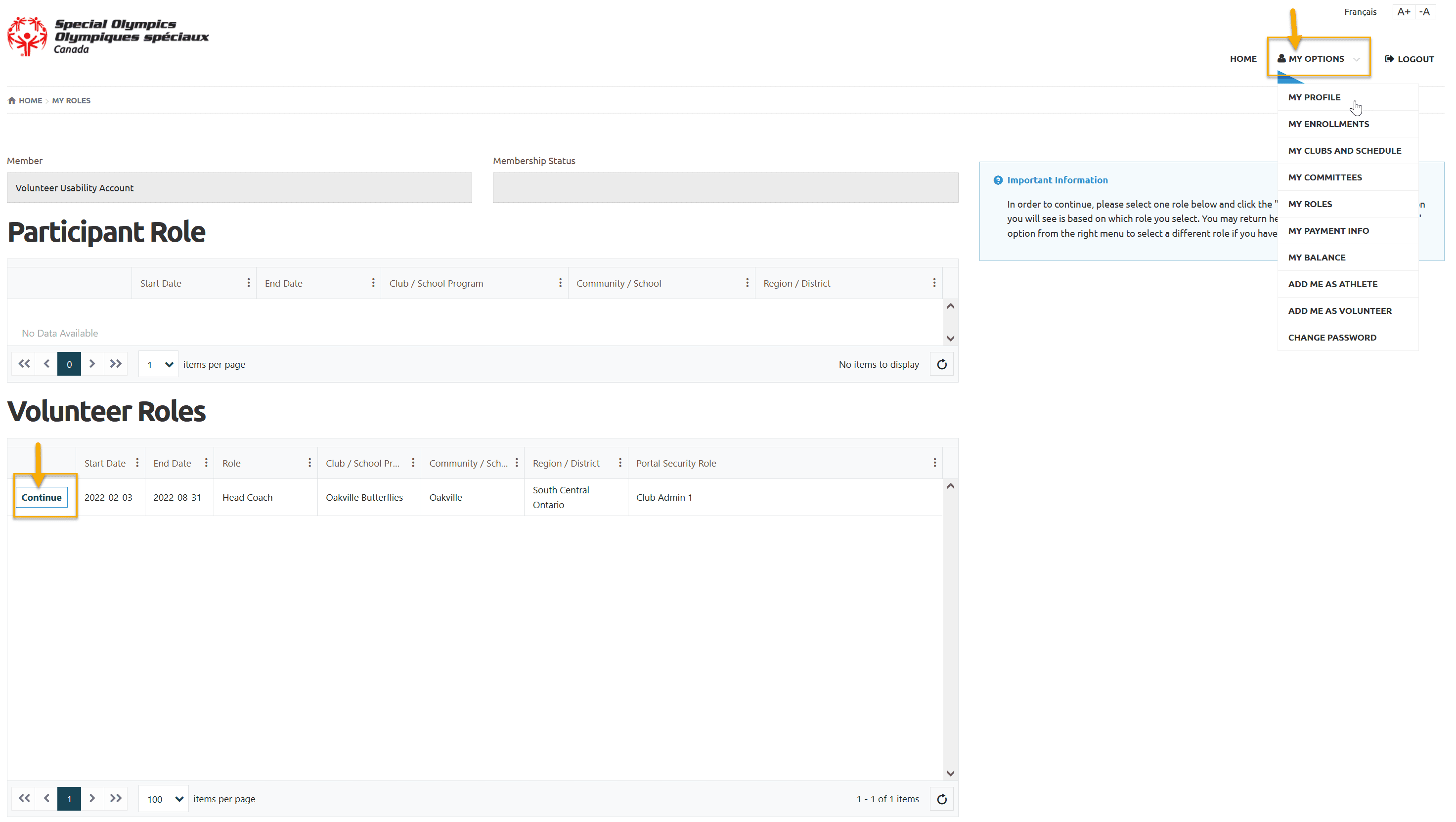 Instructions for
My Options

– to update your information/update Waivers/Enroll in a program
My Profile
Select My Profile from My Options dropdown menu
My Profile detail window, with multiple tabs across the top will pop up. Select the tab you wish to view/update your information on
Profile is default tab. View/Update your information including required fields.
To Upload your Police Check, click Add in Criminal Record Check Information section. For full instructions, follow the link below:
After updating information click Submit button at the bottom of the window. If you are only viewing the information and not changing it, you can move to another tab without clicking the Submit button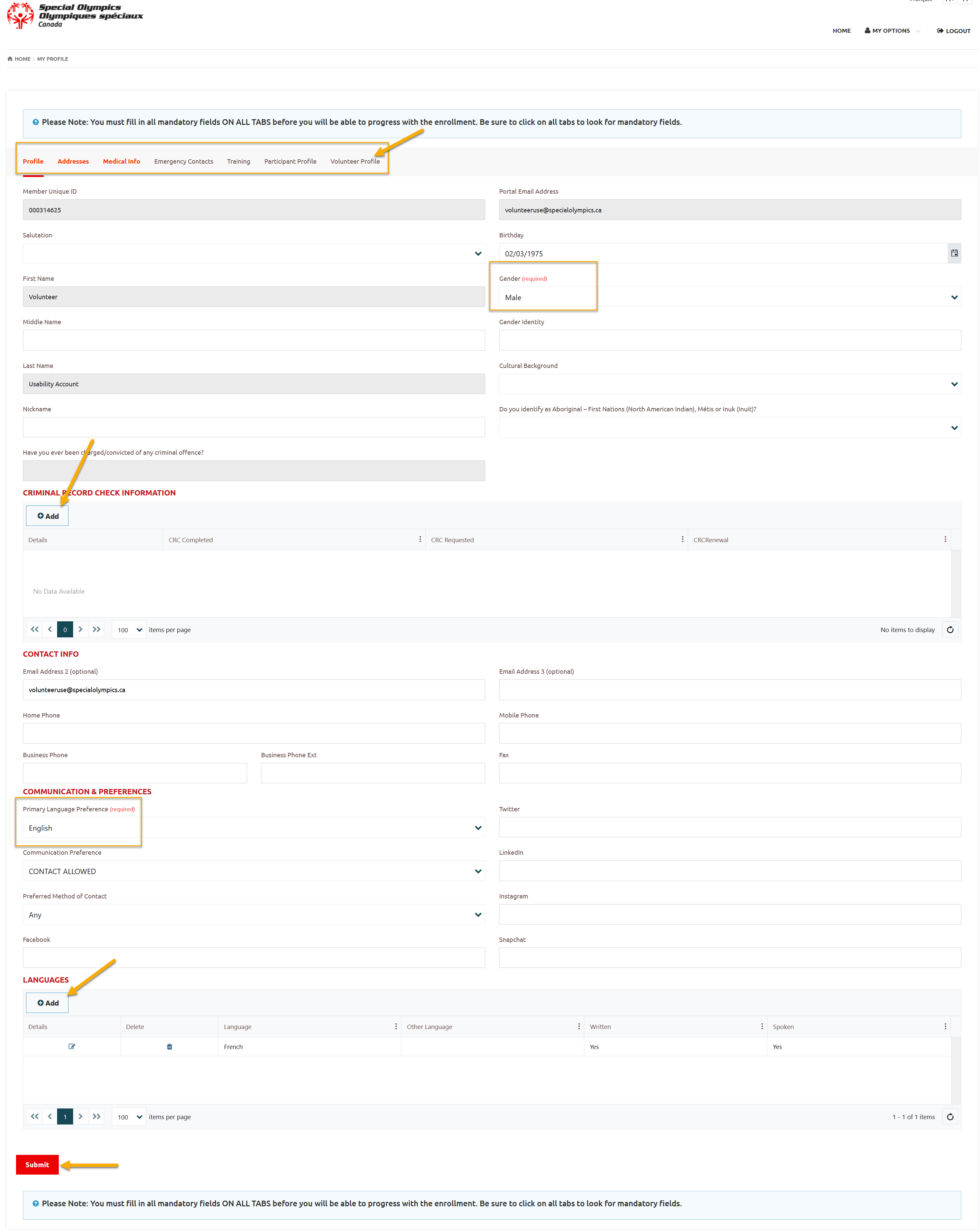 Address
In address tab, you can enter Primary & Secondary addresses. Review/update this info and then move to next tab.
Note: Primary Address is mandatory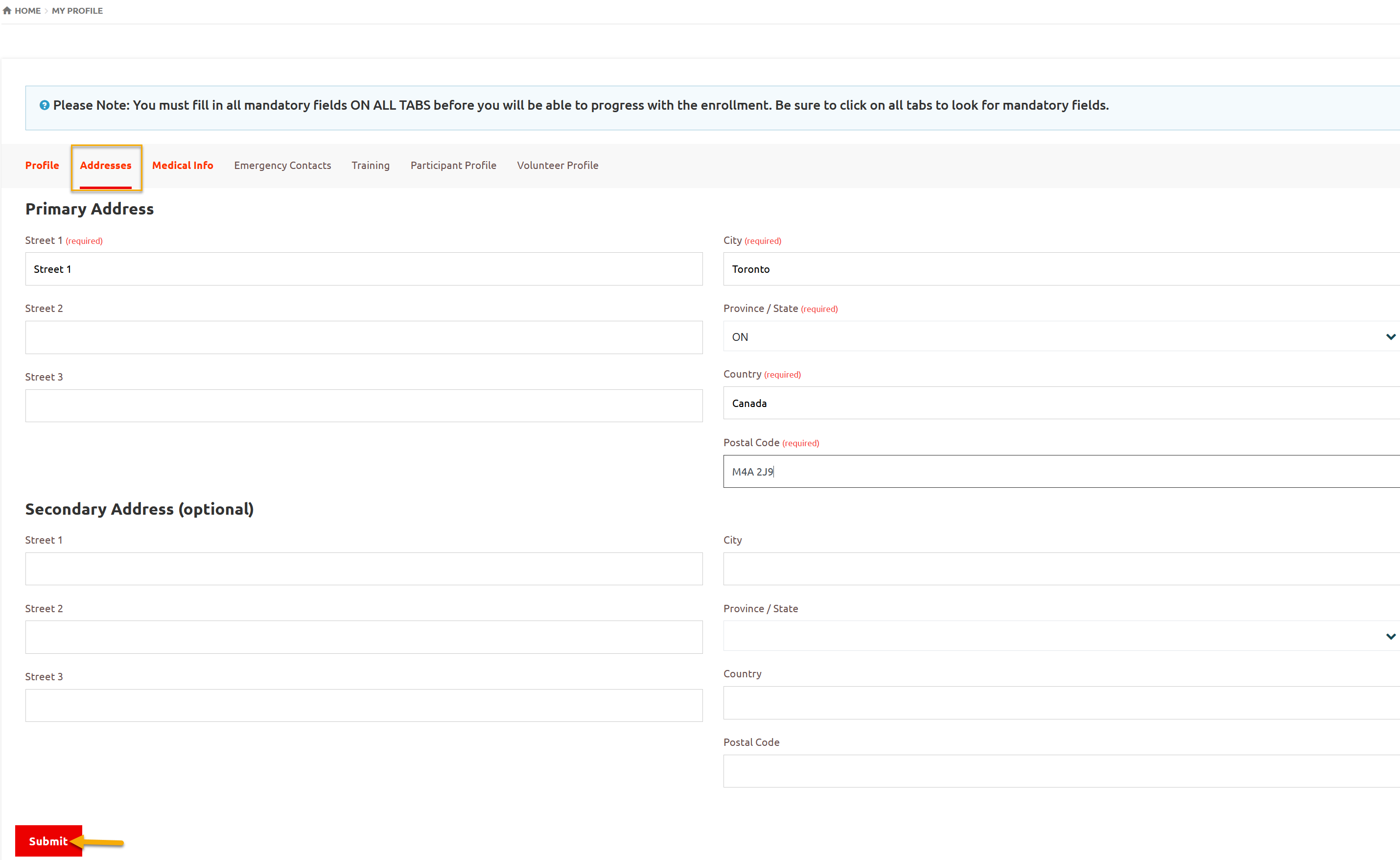 Medical Information
Medical Info
Review / Update medical info. You can upload any medical form like medical history /medicine chart form by clicking on Add in Medical Forms section. To get full instructions follow the link: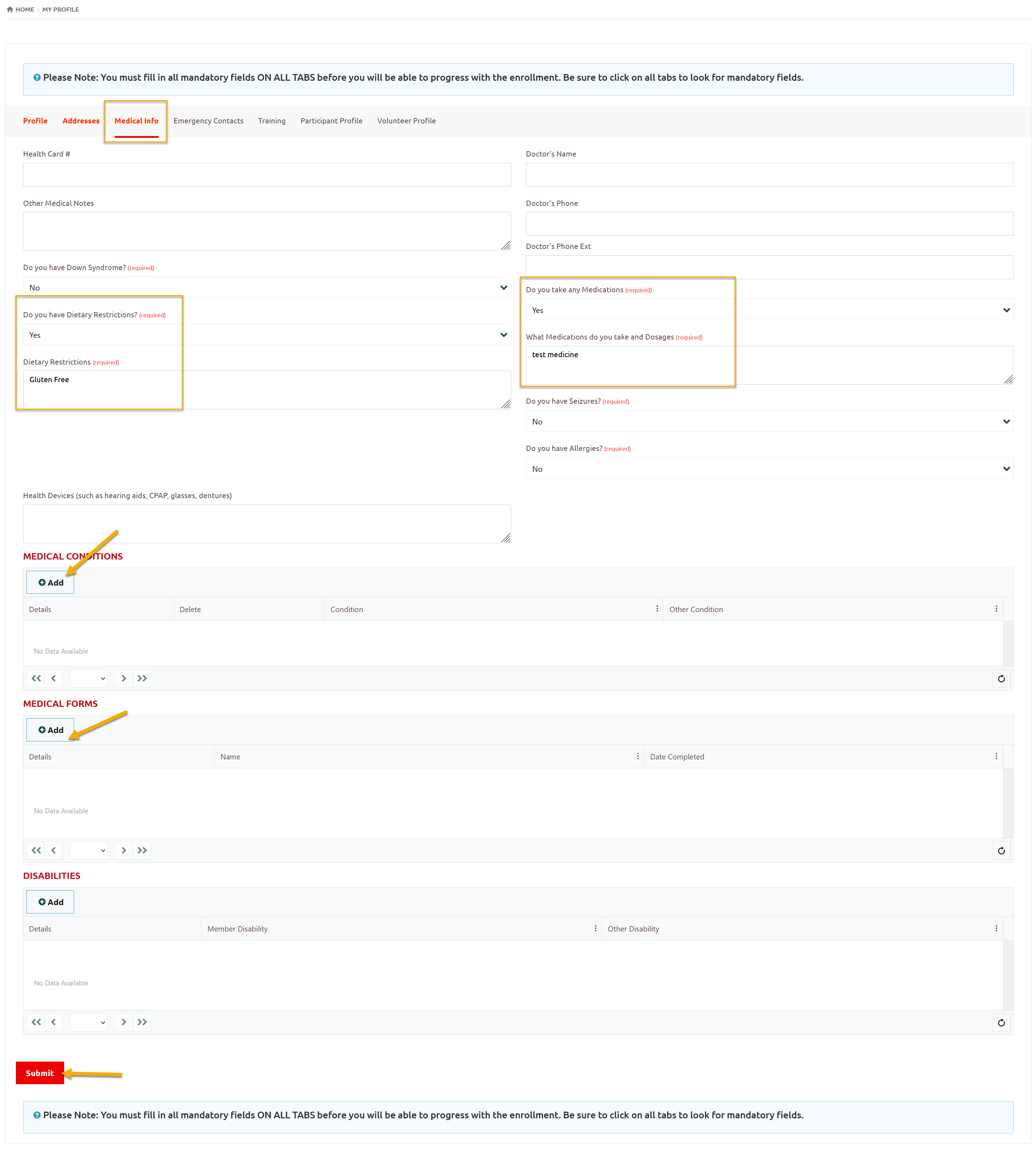 In Medical info, two fields are mandatory. ​
You will not be able to proceed further if they are blank.
Click Submit to Save updates
Emergency Contacts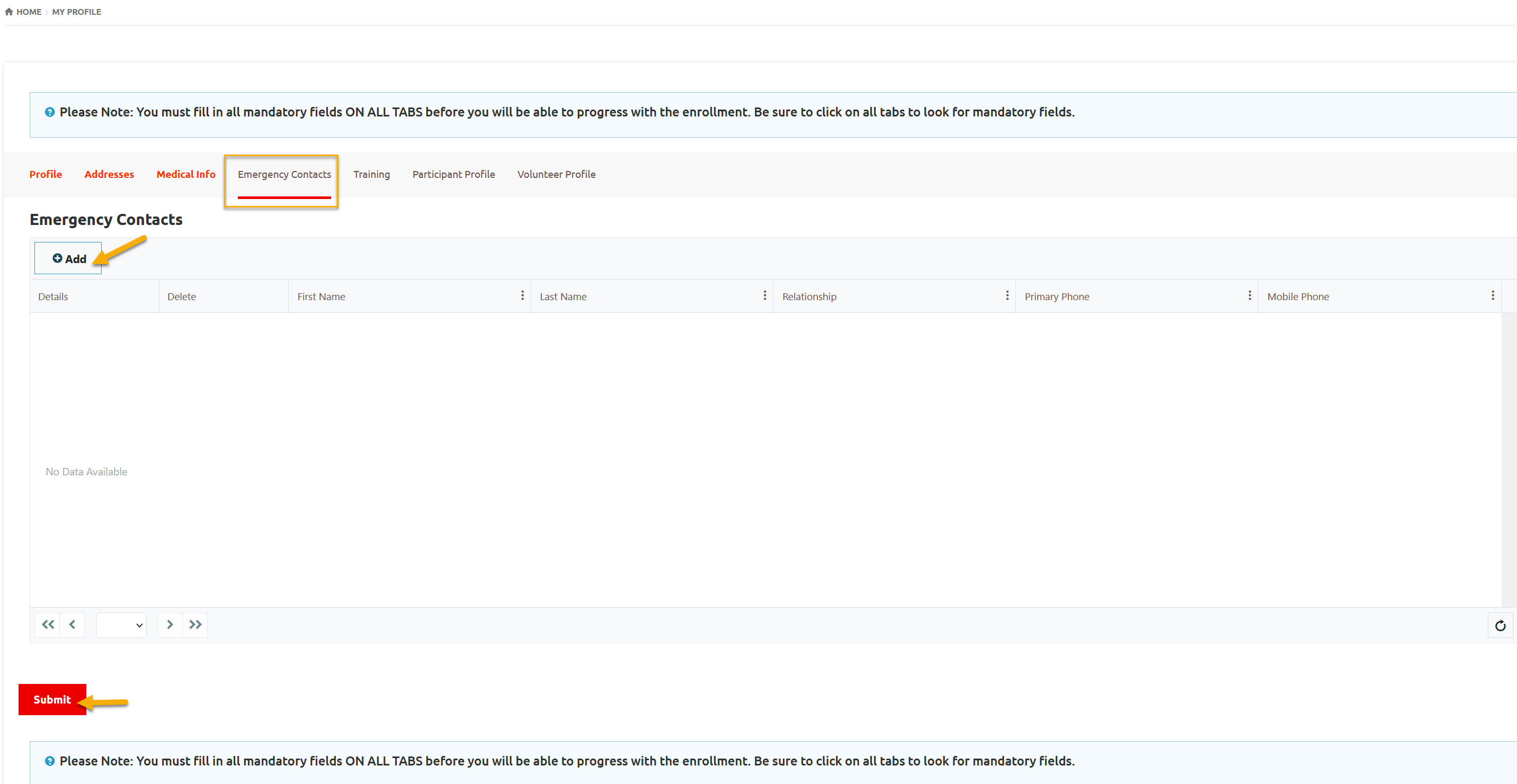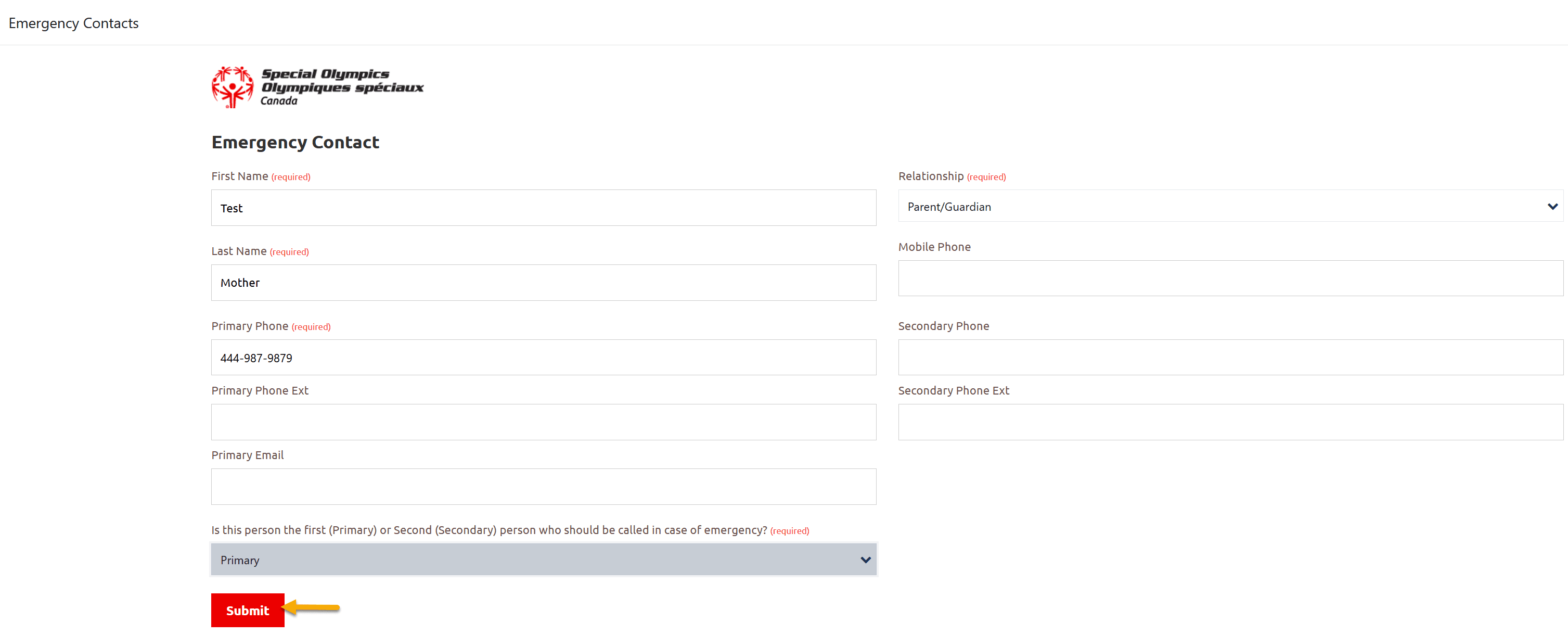 Training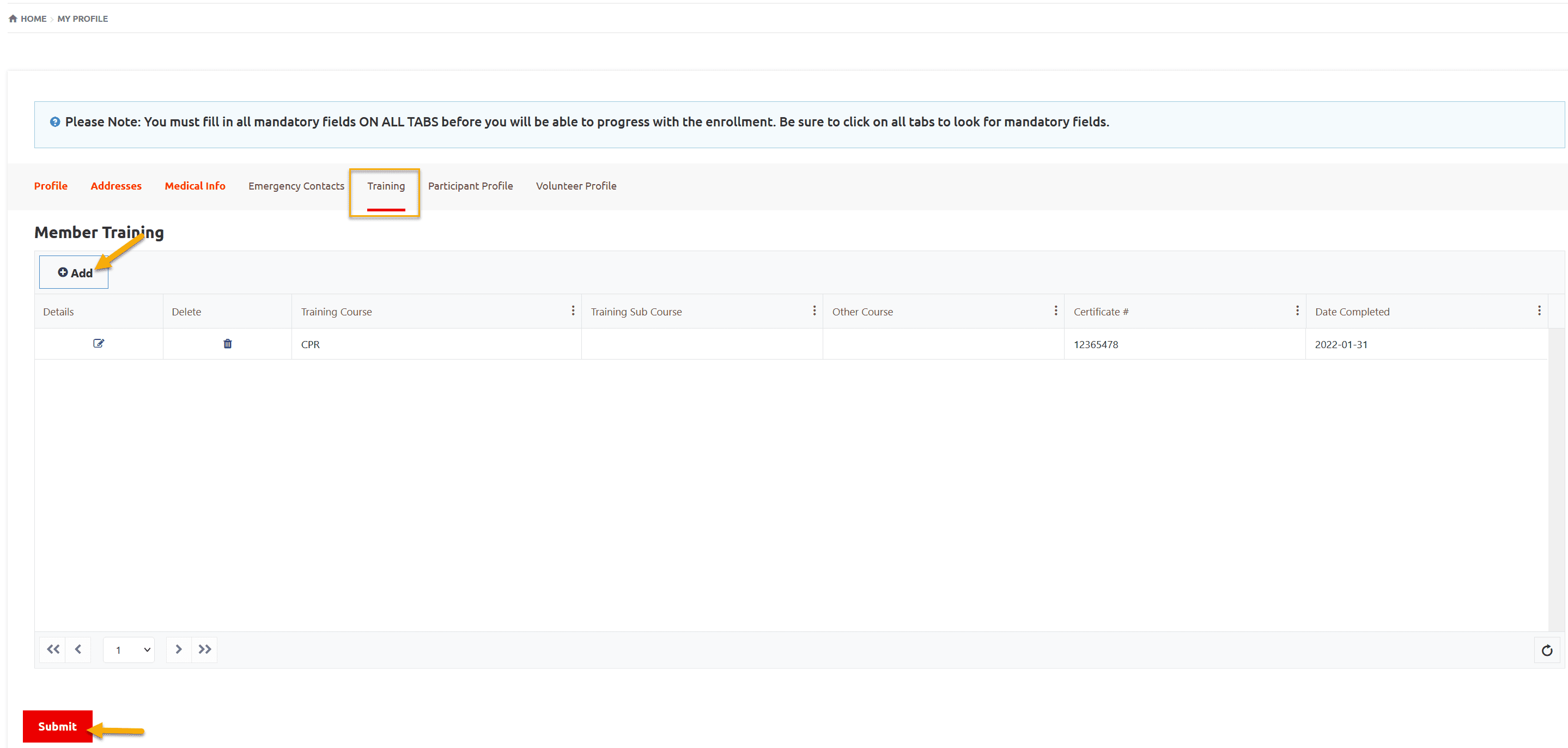 Volunteer Profile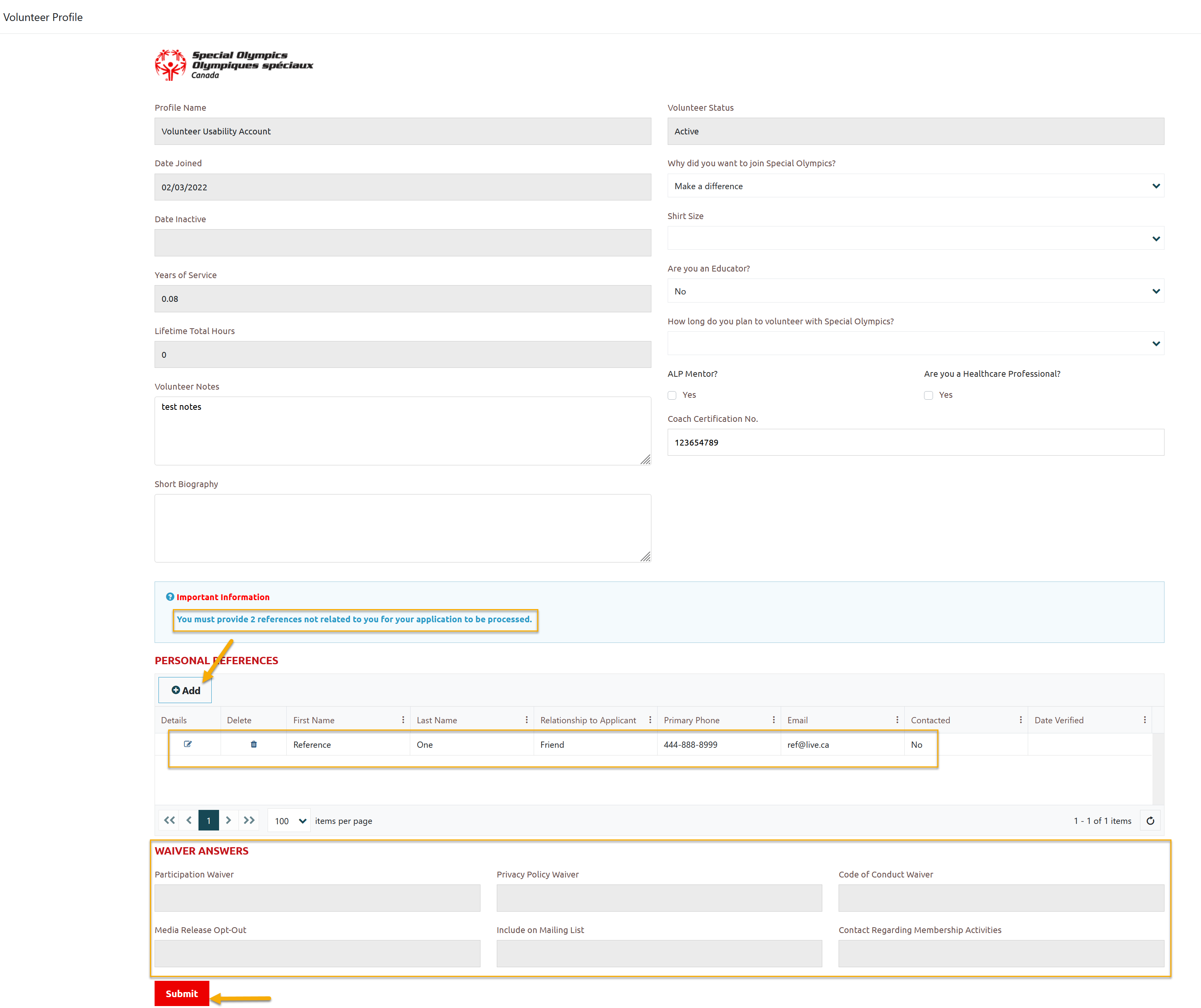 My Enrollments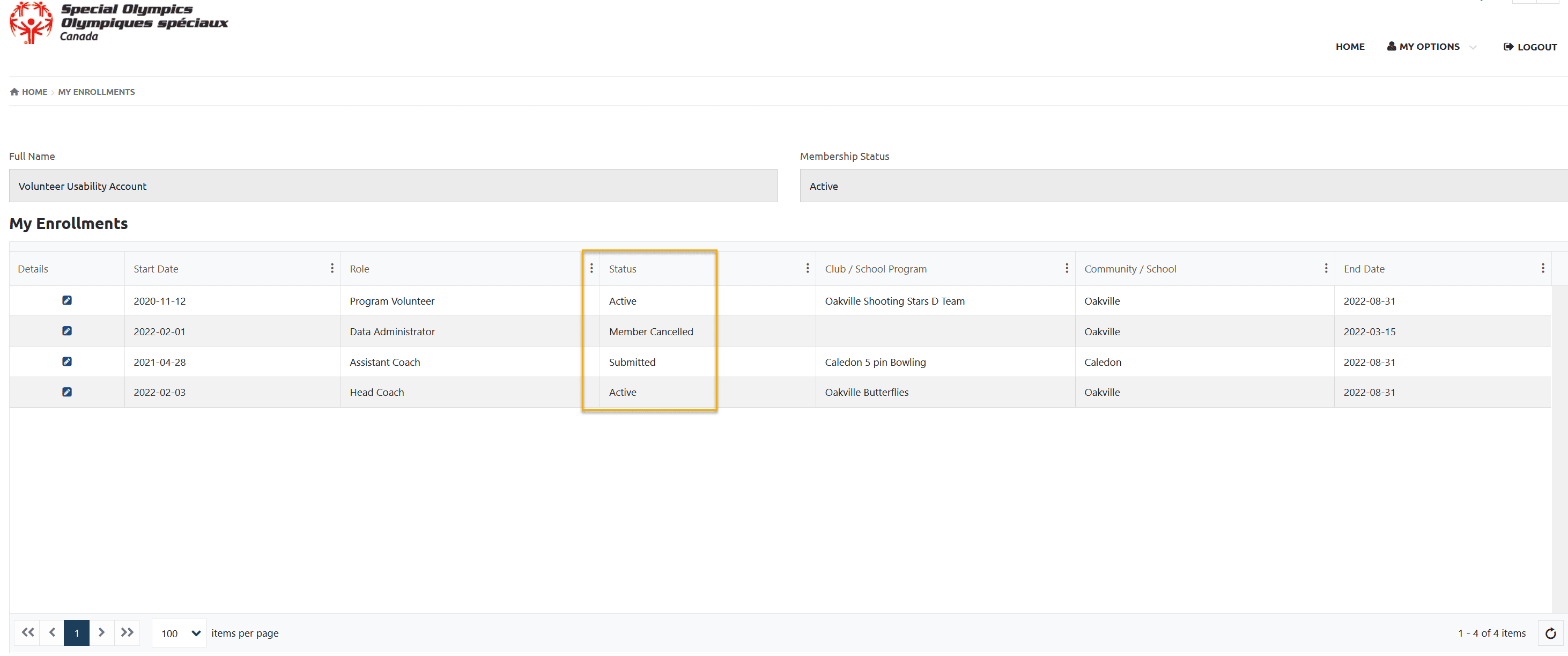 My Clubs And Schedules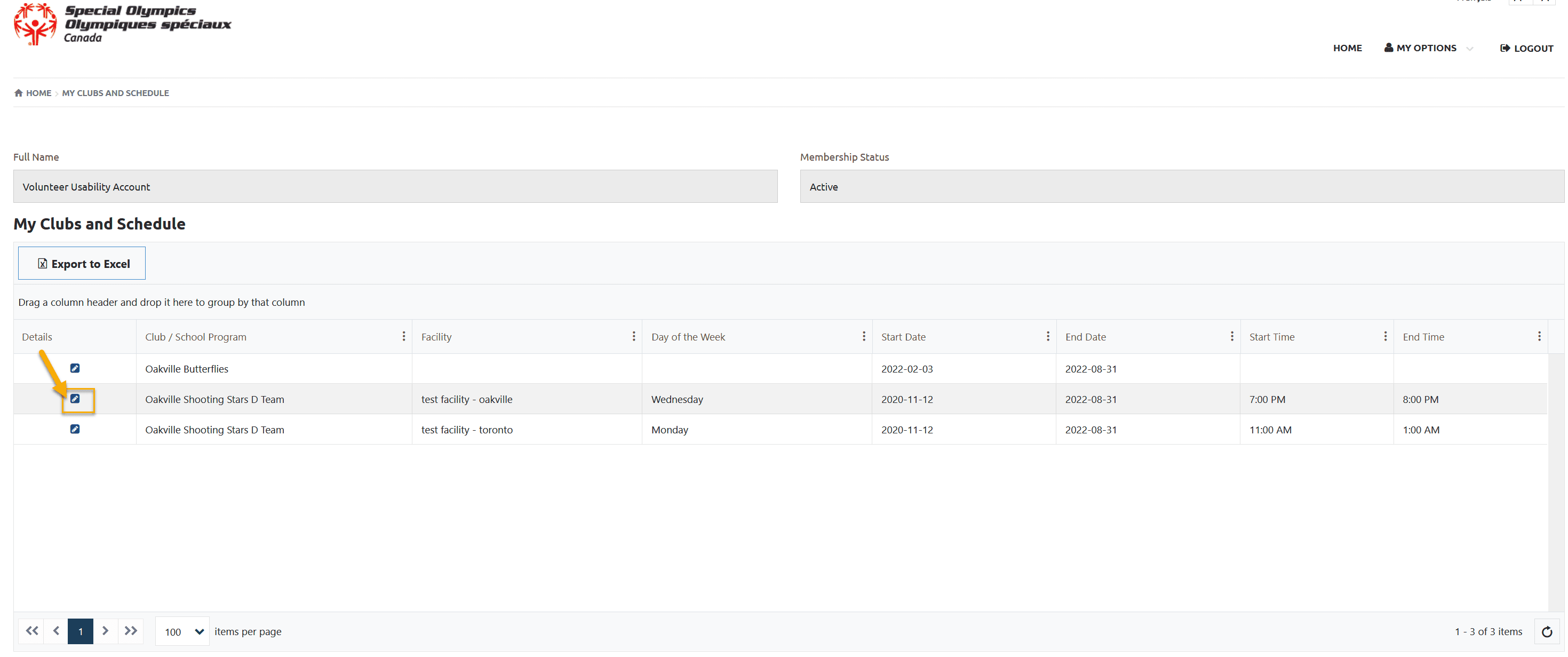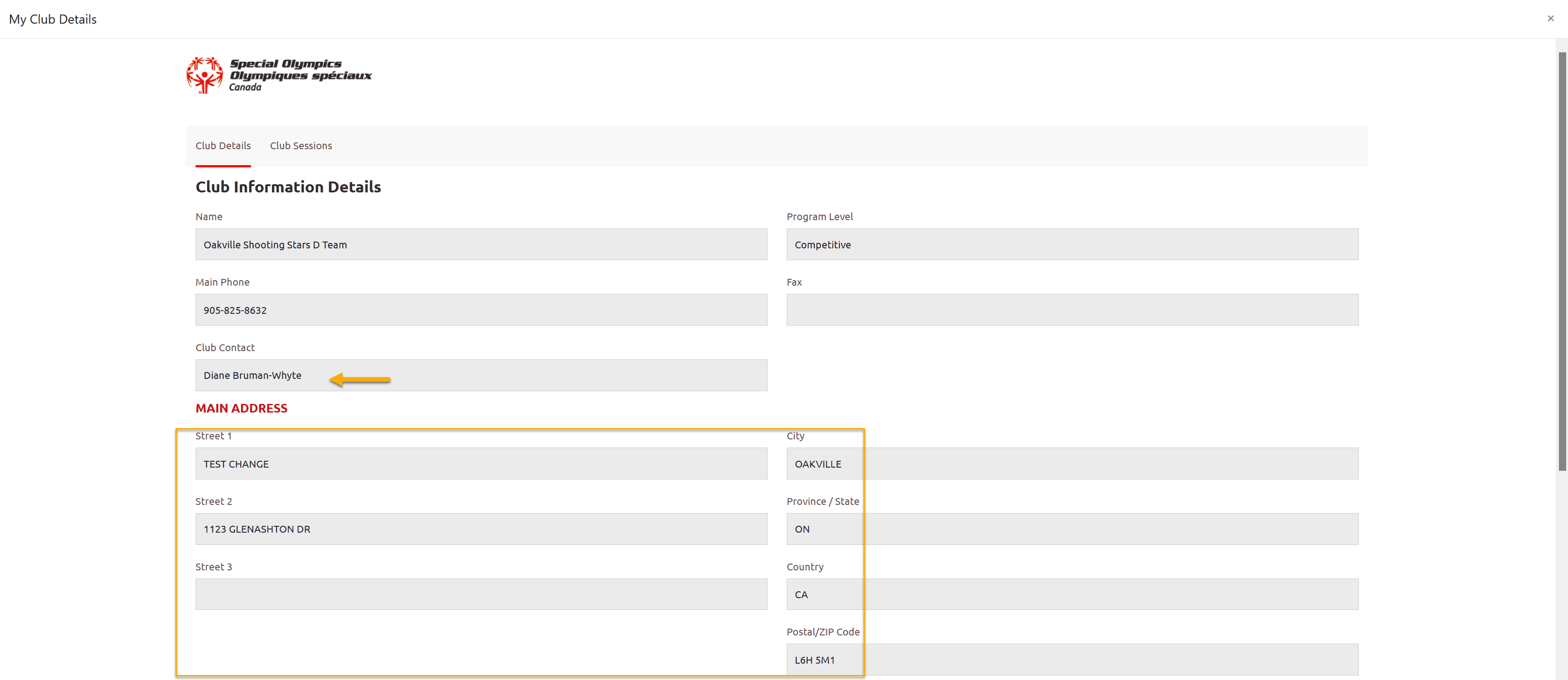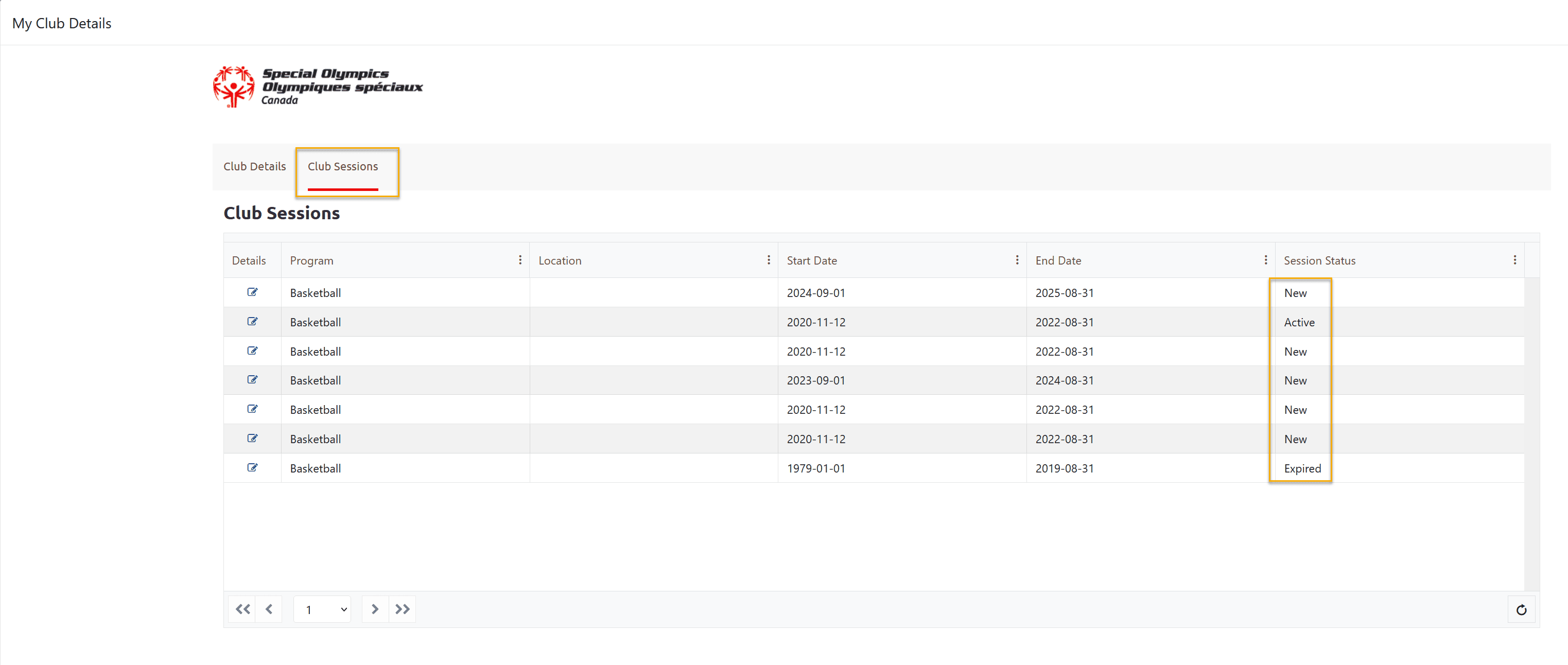 My Committees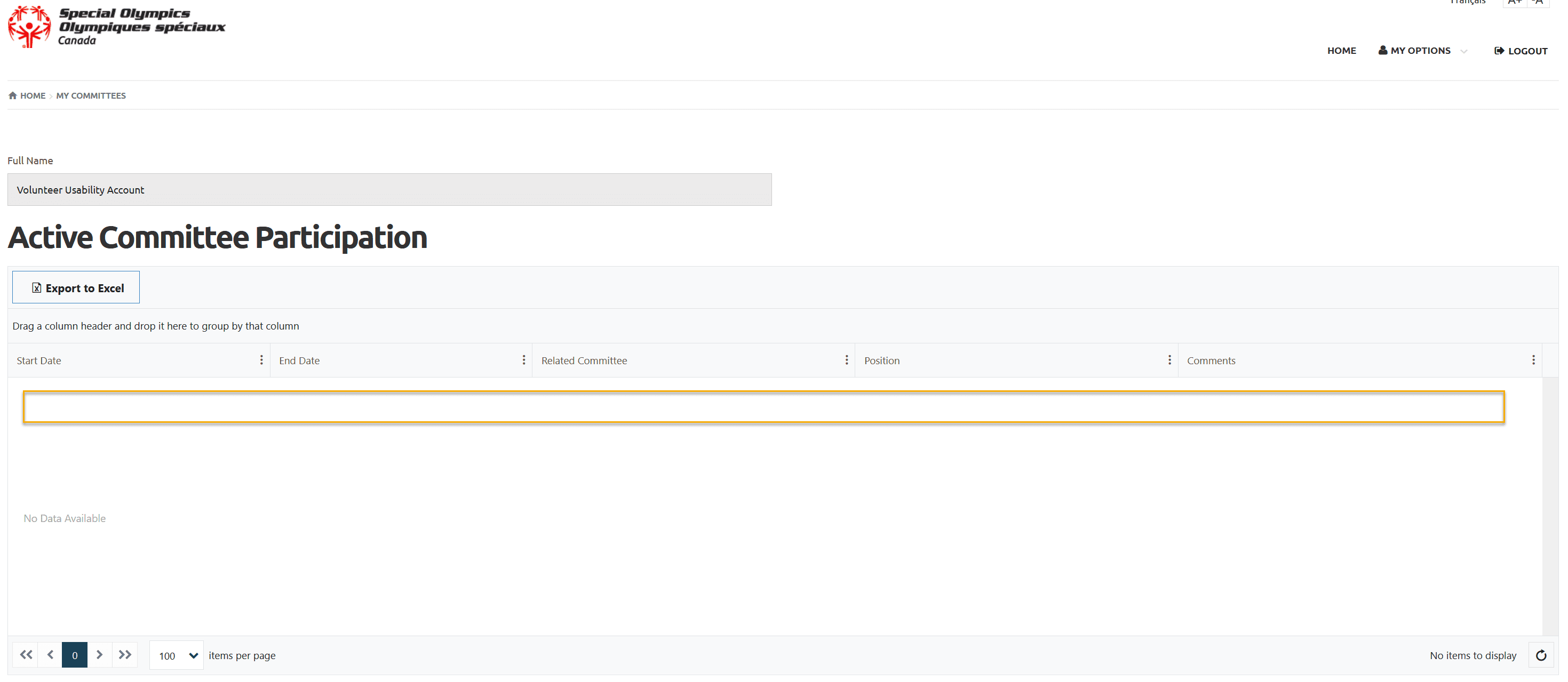 Add Me As Volunteer
Follow the instructions to enroll yourself in a club:
Volunteer Self Enrollment & Waivers update 
Change Password
Select Change Password button from your landing page.