To register an athlete who is under 18 or not able to register itself on Portal, there is an option where parent/guardians can register them. System will create Parent/Child relationship which will allow parents/guardians to manage their own profile as well as their  child/children profile with one email.
Copy and paste following URL in browser:
From Home screen select Athlete – Join Program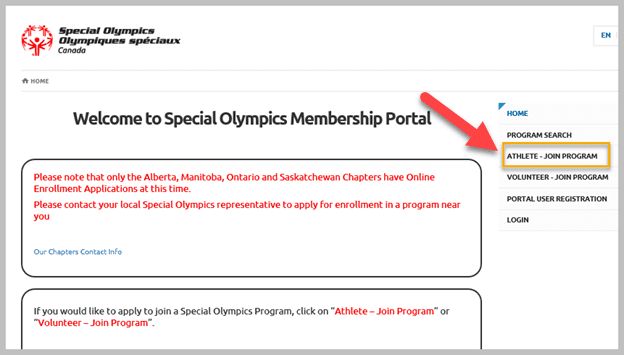 From the following window
Select SO Ontario from Your Chapter/Provinces/Territory field
Select Someone else button form Are you filling this application for yourself or someone else? options
Fill out your information (parent/guardian) in Your Information section
Fill out Athlete information in Participant Information Section
Click on Next Step – Validate Member
Note: Your email and your child email should be same to create parent/child relationship by the system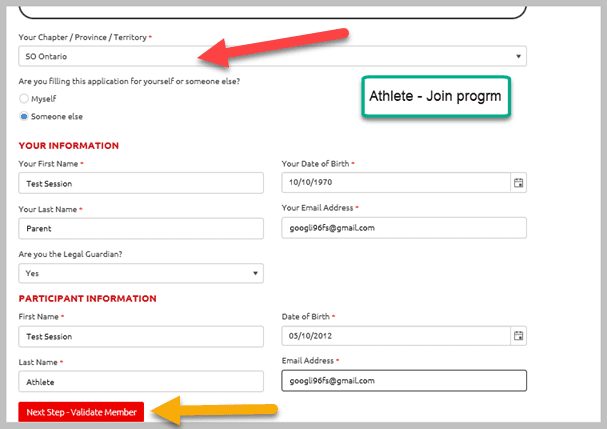 You will get system message that Profile Not Found in the following window
Click Next Step – Waivers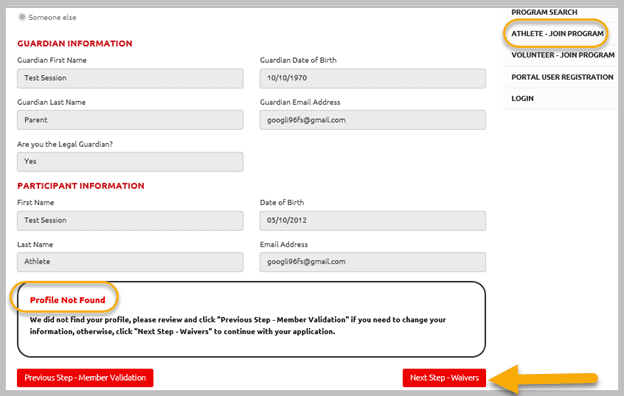 The Legal Waivers window will be auto populated with all Yes to I Agree. First 3 waivers have to be Yes. You have option to select No in the fourth one. Once you finished selection click on Next Step – Program Search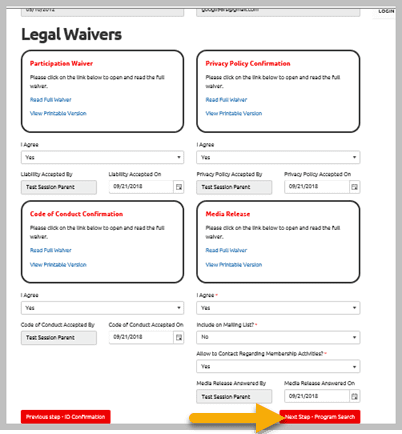 In the following window
Select SO Ontario from Your Chapter/Provinces/Territory field
Select your Region name from Region field
Select your Community Name from Community field
Select Sport form Sport field in which your athlete wish to enroll
Click on Search, you will get club name in the Search Results section
To view the details of the Club click on the Edit button beside the name of club
Note: to get list of all registered clubs in your community, do not select Sport in search criteria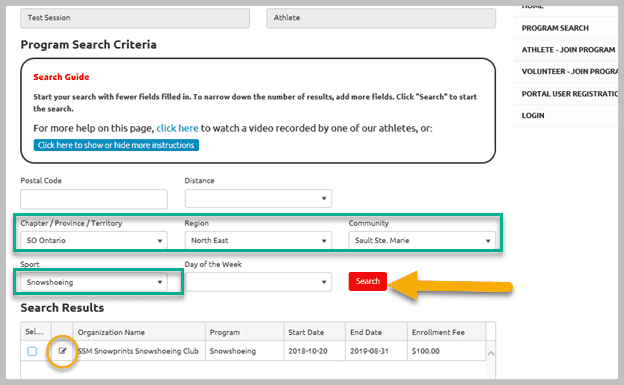 To enroll in a club Select the Check Box beside the name of club and click Next Step – Member Profile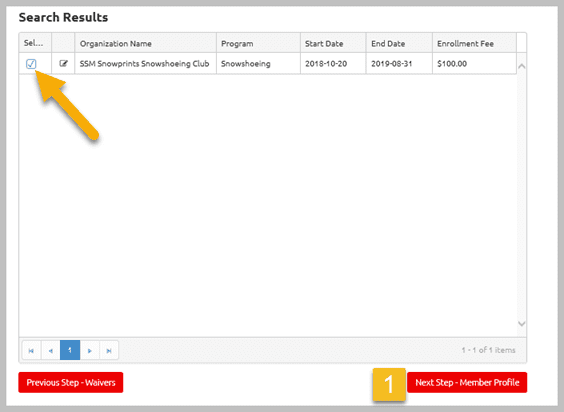 In the Main Information window below, fill out appropriate info and click Next Step – Address
Note: you must have to fill out Mandatory fields otherwise system will not let you move to the next step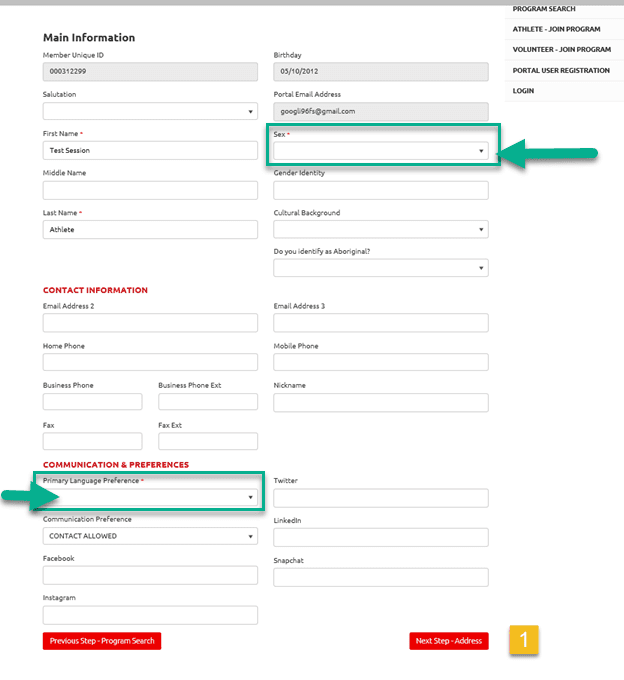 Fill out Primary Address, Secondary if any. Then click Next Step – Criminal Record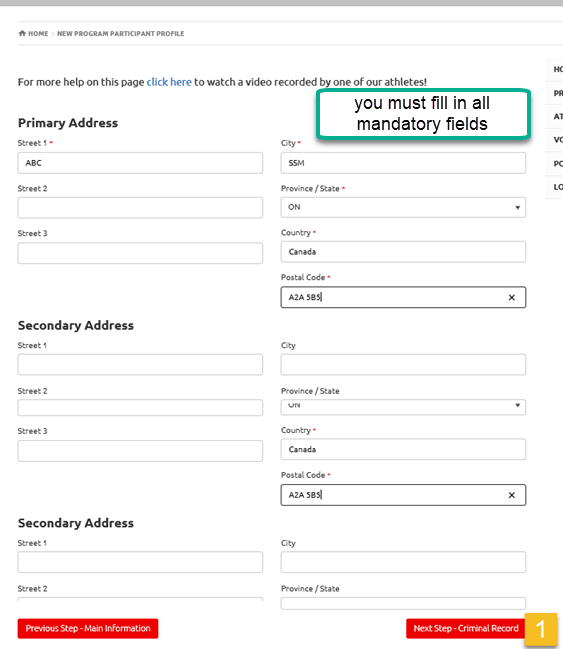 In Criminal Record window you must have to declare if athlete have any criminal offence, then click Next Step – Medical Information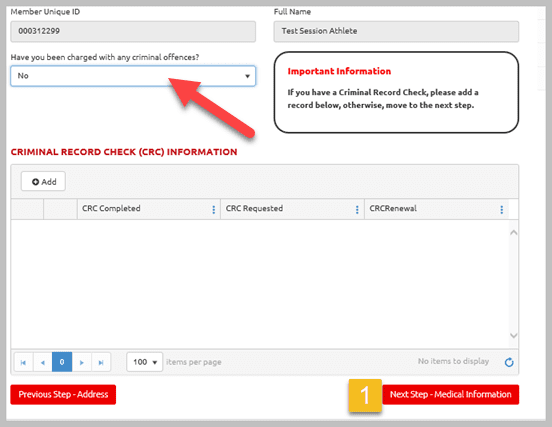 In Medical Information window, fill out all necessary info (including mandatory fields). Add Medical Condition if any, by clicking on Add button. Then click on Next Step – Emergency Contacts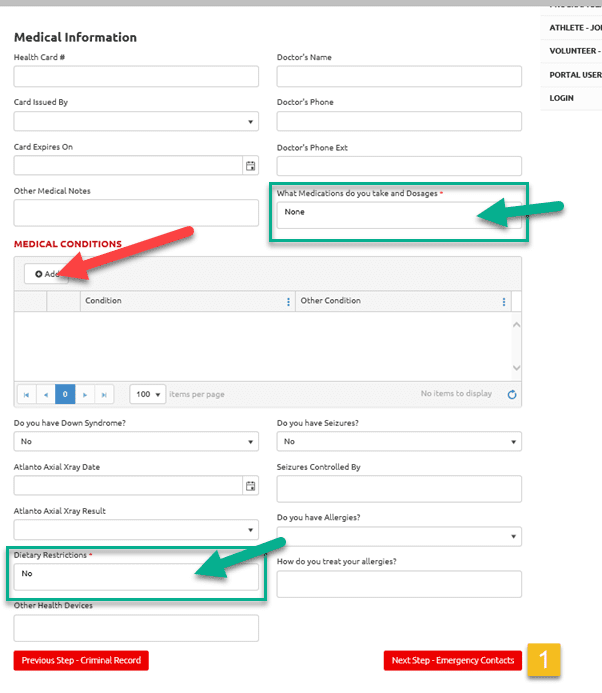 In Emergency Contacts window click on Add to enter contacts info (2 EC are recommended). In  pop up Emergency Contact window fill out all fields including mandatory fields and click Submit.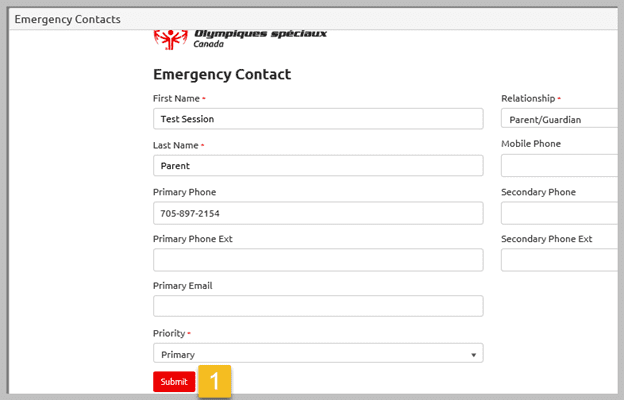 You will see EC created in the window, add 2nd EC. Then click Next Step – Member Training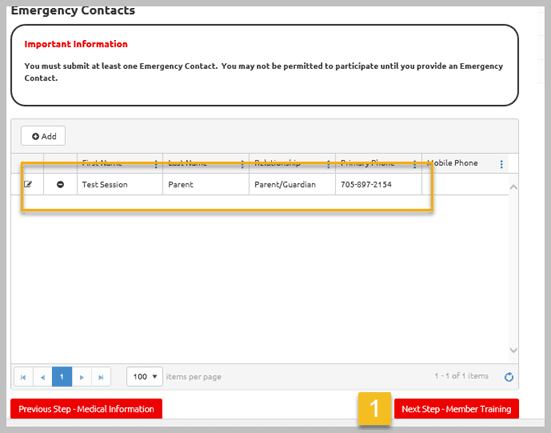 In Member Training window click on Add to add training info, if any, then click Next Step – Participant Profile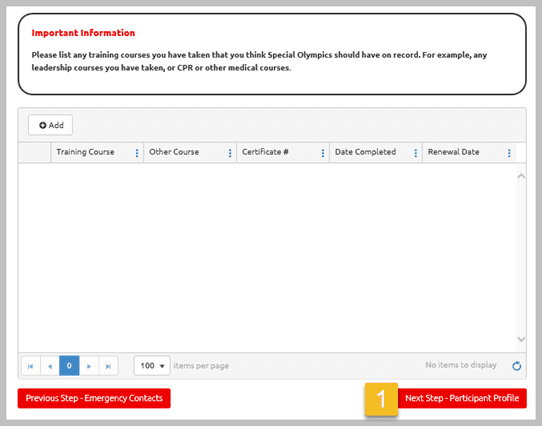 Fill out Participant Additional Information, specifically Intellectual Disability & Living Situation fields and click on Next Step – Enrollments Details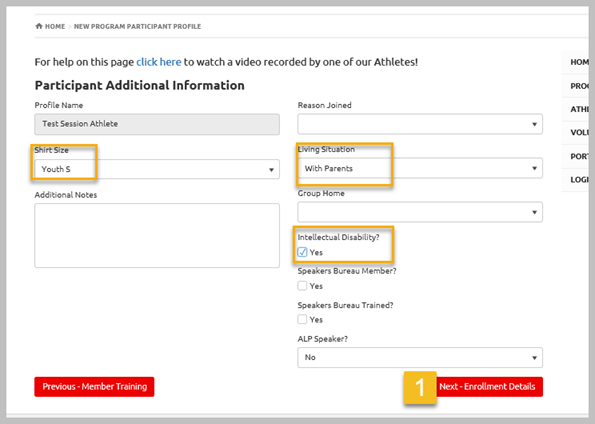 Review Enrollment Info and Enrollment Fee for this club and click on Next Step – Payment Information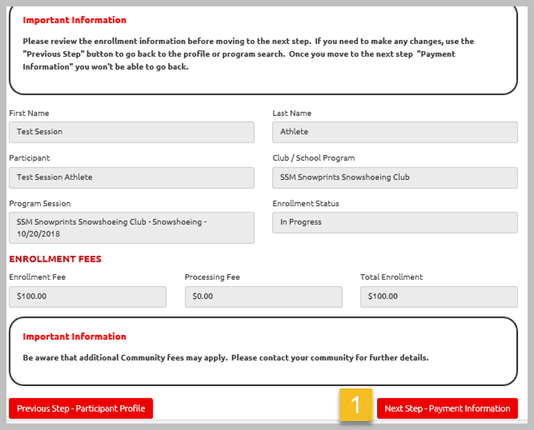 As Ontario is not collecting online Payment, so you have to pay Enrollment fee to Team Manager / Head Coach / Treasure on or before 1st practice. Then click on Submit Enrollment.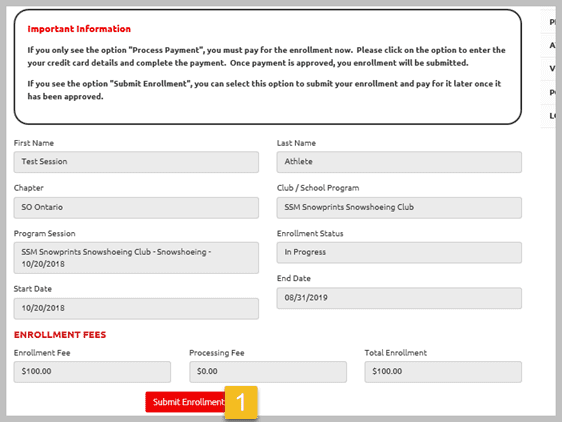 You will get Confirmation window and and confirmation email and you will be advised to get Register on Portal.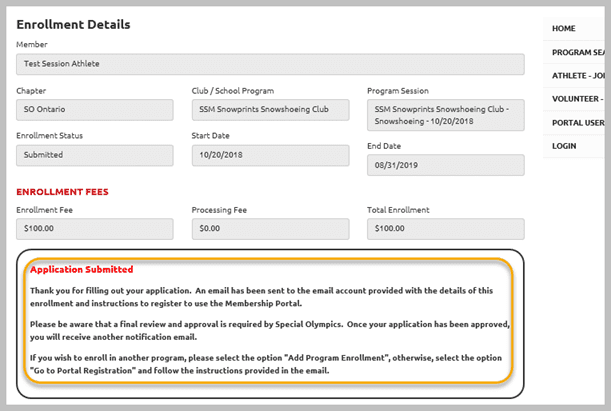 Note: If you do not find email in your mail box, check your Junk folder and make it as Not Junk.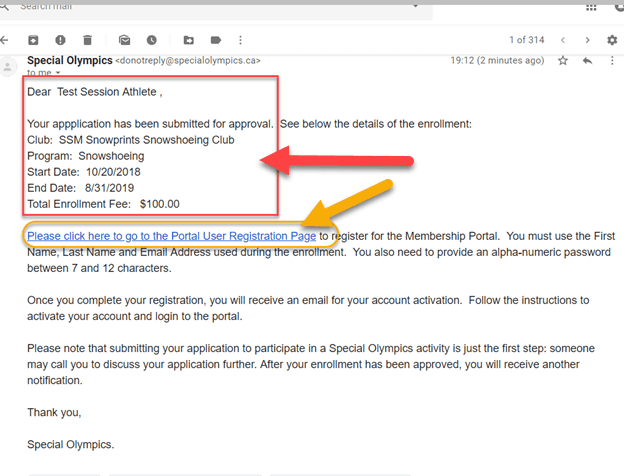 After registration on Portal, you will not be able to see your profile/enrollments till they have been approved by your club.