By P. Lumanau
On the ice, Chef Anthony Go and his Special Olympics curling teammates end their game by shaking hands and saying "Good Curling" and "Good game." In essence, that is what Curling is. It is a sport based on sportsmanship and etiquette. Curling is about being fair and showing generous behaviour and treatment of others. It is about encouraging teammates by saying "Good try." It is what makes competitive sports fun and enjoyable to play.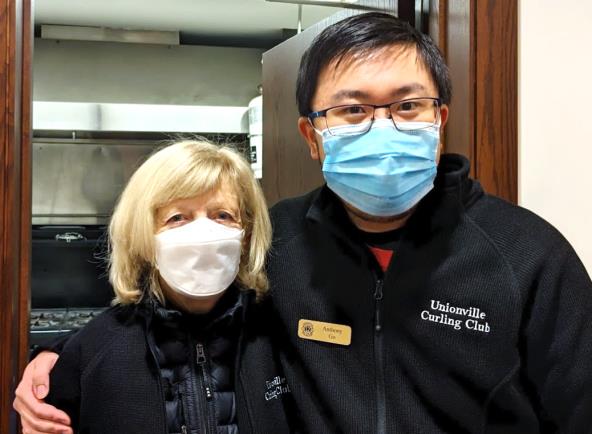 Chef Anthony is a member of the Special Olympics York South Curling team called "Unionville Sweep". Coach Jane Morgan, the lead, and her team of coaches have been dedicating their time for more than 20 years to teaching curling for families with developmental disabilities.
The Unionville Sweep team plays at Unionville Curling Club located on Carlton Drive, just off Main Street in Unionville. Lynda Goodwin, the club manager, always welcomes the Special Olympics team with an open heart. She is the embodiment of the club's motto "fun, fitness, and friendship." According to their website, the Unionville Curling club was founded in 1919. And now, the club is a well-respected member of Canadian Curling Association, Ontario Curling Association, and Toronto Curling Association. "The club is committed to teaching, developing, promoting and encouraging the spirit of curling."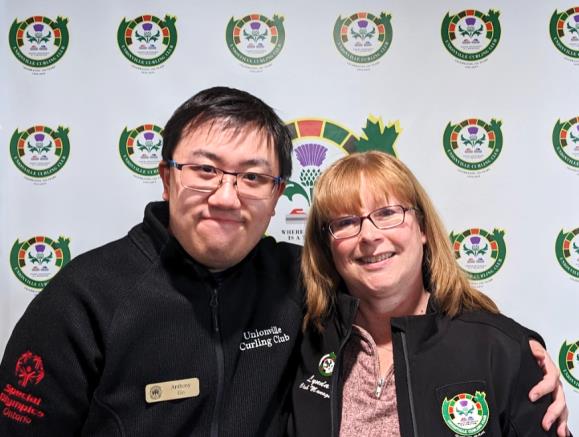 When Chef Anthony started curling in his teens, he was one of the youngest on the team. He was looking for a gentle winter sport that is indoor, out of inclement weather. Fast forward to 2023, curling has become a winter sport that Chef Anthony loves and enjoys. Chef Anthony's attachment to the sport is not only for the excitement of the game, but also the friendship and kindness from the teammates, the coaches, and the Unionville Curling Club (UCC).
If you are not familiar with curling, it is a game where athletes slide a 40-pound granite stone on ice to get it closest to the target or button. Throwing the stone involves keeping the stone in front of you as an extension of yourself, using it to balance by keeping your foot at the center of gravity. Once the stone is thrown, athletes can make it go faster or re-direct the path of the stone by sweeping. The goal of sweeping is to put as much pressure on the broom head by putting your body weight and to move it as fast as possible with a short and quick stroke.
Curling is often described like playing chess on ice because it involves mental strategy to outthink your opponent. It is a tactical game. However, curling is also a sport of endurance. It takes focus and great stamina to complete a 2 ½ hour game; 30 to 38 minutes of which is dedicated to thinking strategy. In between squatting, gliding, squinting, and shouting, there is a lot of time spent on strategizing.
While studying to become a chef in George Brown Chef School, Chef Anthony shared his creations with his teammates and coaches. He also donated his Pithivier pastry for UCC fund raising in 2019. This is Chef Anthony's way of demonstrating team spirit that he learns from curling.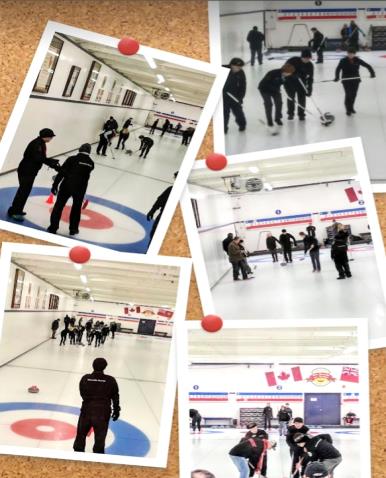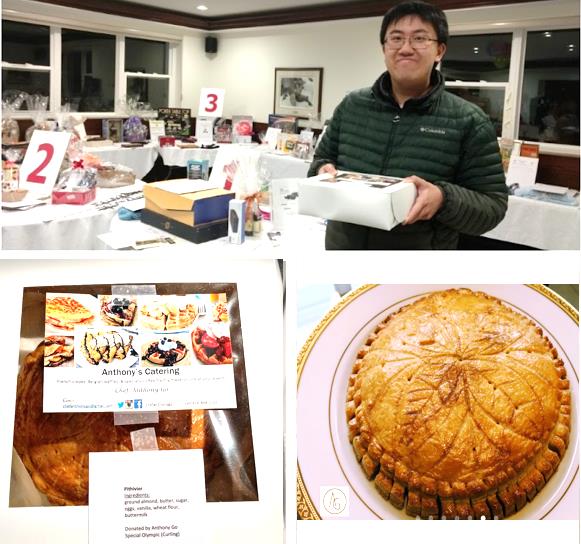 In curling, the players have to communicate and interact closely. When one member is throwing the stone, the other two are sweeping and the last member is focusing on directing the throwing and the sweeping. Team dynamic is critical to the success of the team.
After graduation from George Brown Chef School, Chef Anthony established his own business called ILLIMITABLE Kitchen™. Illimitable because there is no limit in terms of valued roles that people with developmental disabilities can contribute to their community. Chef Anthony dedicates his time and effort showing people with developmental disabilities what they can do through cooking. He teaches cooking classes to children, teens, and adults with developmental disabilities; about planning & organization, following instructions; all of which contribute to independent living.
In December 2021, Coach Jane and Lynda with the support of UCC Executives & Board members encouraged Chef Anthony, a chef in the autism spectrum, to do Christmas Cookies Sale for UCC club members. Club members, teammates and Special Olympics coaches all rally their support to enjoy the delicious cookies. The successful Cookies Sale is repeated again in Christmas 2022.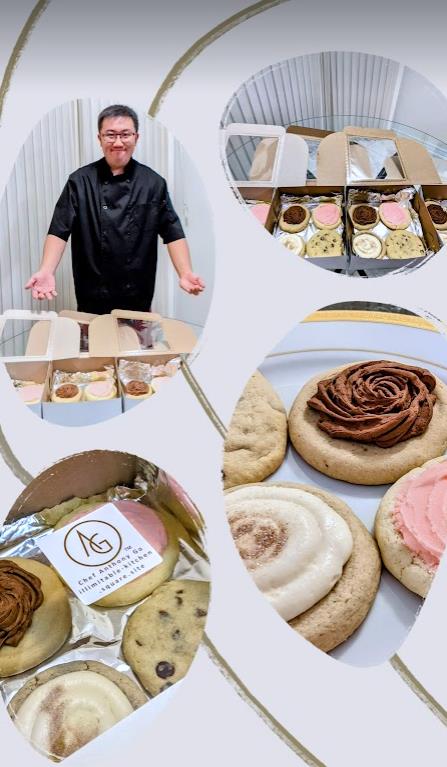 Like curling, making a successful cookies sale requires good strategic planning, sportsmanship etiquette, teamwork, and stamina. So, what do Curling and Cookies have in common? Chef Anthony Go.
Thank you, Unionville Curling Club, Special Olympics Coaches & Teammates and all the people in the community that have made Chef Anthony and his Cookies sale a repeatable success.
Chef Anthony and his ILLIMITABLE Kitchen™ is singular in its vision to raise awareness and highlights the challenges and accomplishments of people with developmental disability to prove that they are able to make positive contributions to their community.