Community Coordinators/Data Admins/Head Coaches/Team Managers are able to see Inactive members of their community/club.
Select Inactive Enrollments  tab form side menu
Search name of Participant/Volunteer by using search filter
Open Participant/Volunteer Enrollment by clicking on Edit button beside the name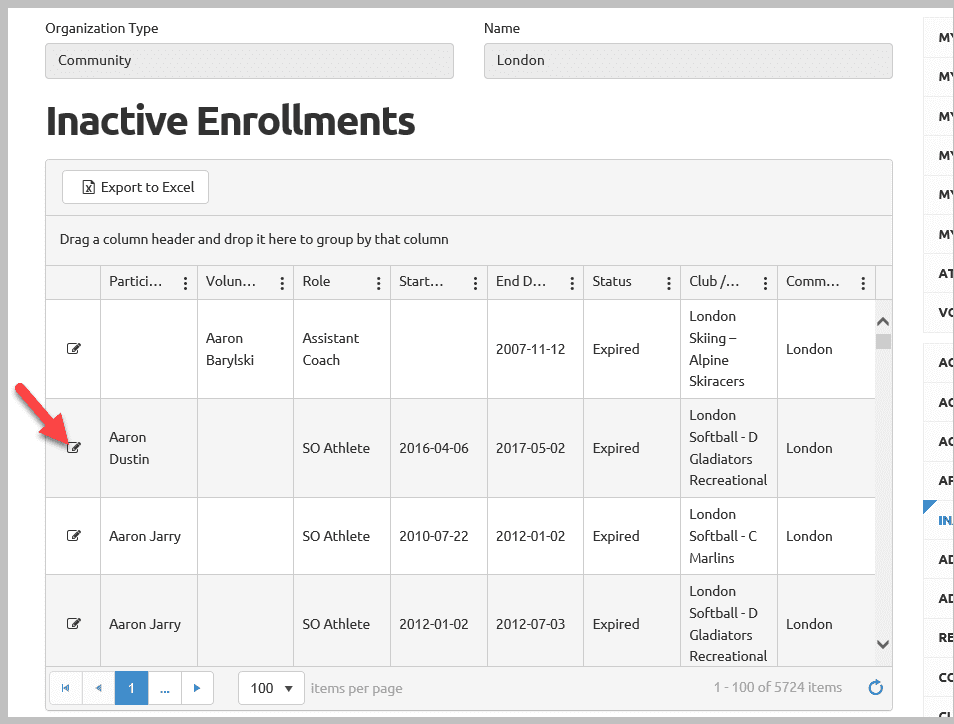 In the Enrollment Details window, member's full profile is provided. Open the profile by clicking Edit button beside the name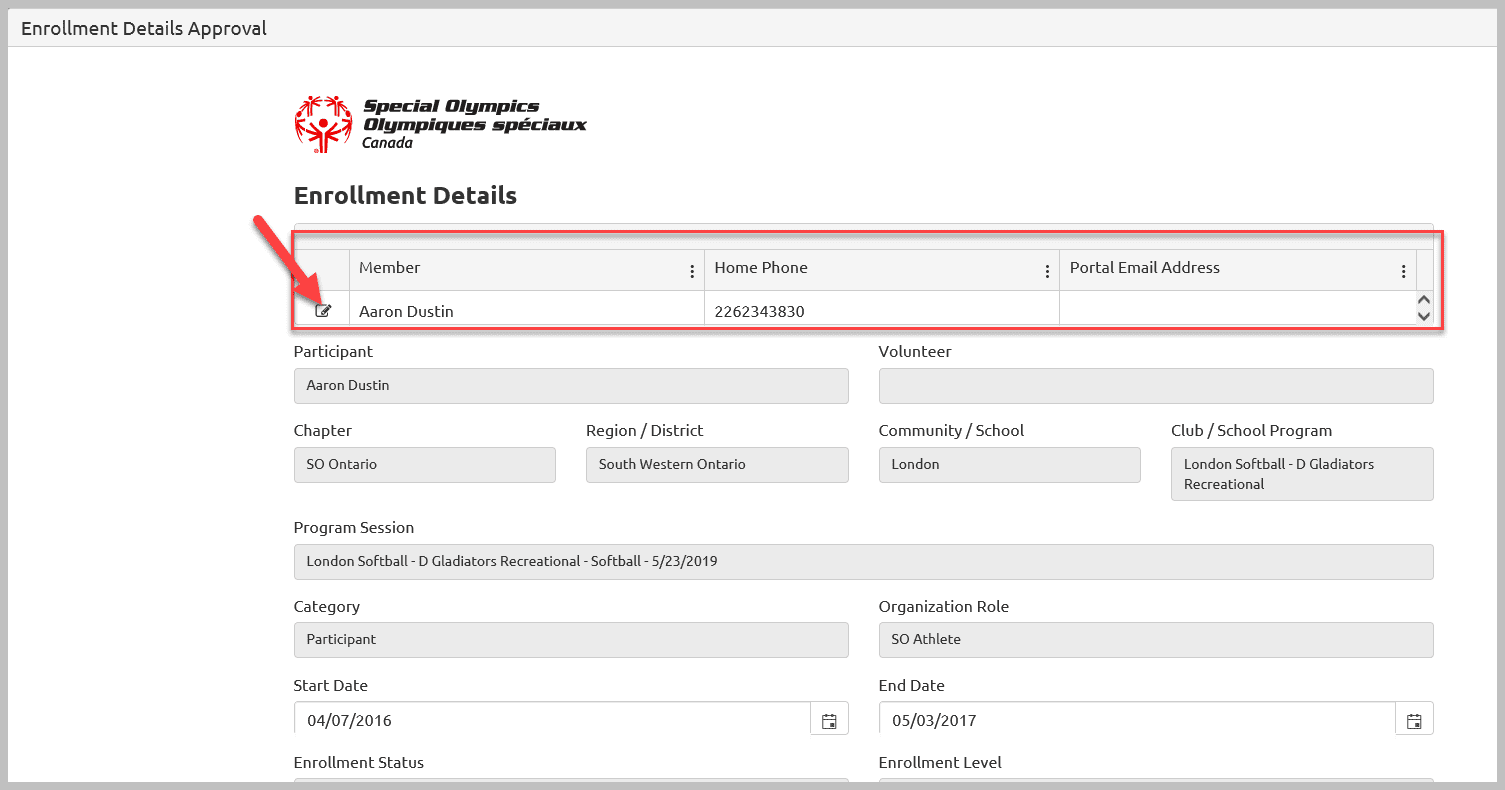 In Complete Member Profile window, you can find Member Unique ID and will be able to see detailed info by selecting different tabs provide at the top.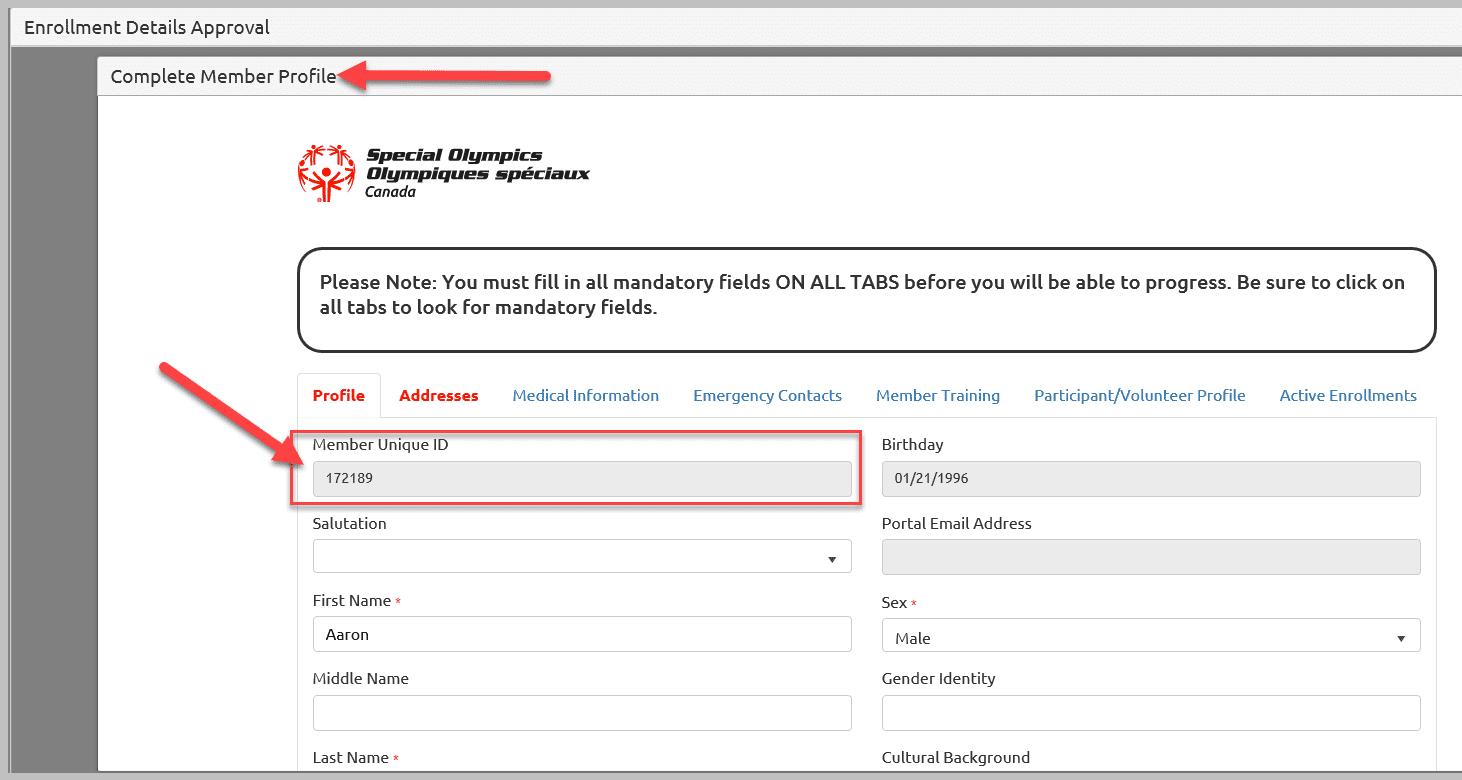 If any one has re joined the program/club, you can enroll them by using Athlete – Join Program/Volunteer – Join Program. DBA will activate & approve enrollment and you will be able to do final approval.
For Volunteers who have been inactive for a year or over, SOO will need current police check to activate its profile.
How to find out how long this volunteer been inactive?
Enrollment End Date will indicate when this volunteer was inactivated. Calculate the time period.