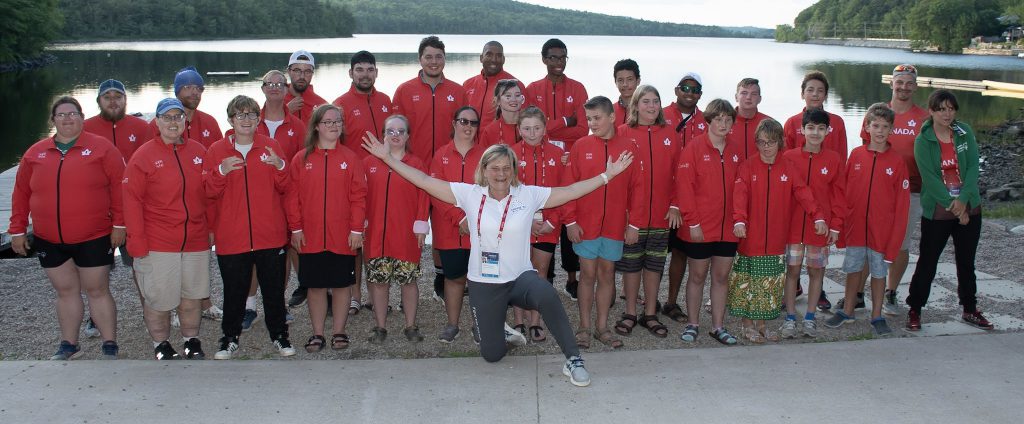 15 Special Olympics Ontario athletes recently travelled to Dartmouth, Nova Scotia to compete at the International Canoe Federation (ICF) Sprint World Championships on Thursday, August 4th, 2022. Canoe Kayak Canada (CKC), Canoe '22 and the International Canoe Federation were incredible supporters and advocates for including Special Olympics in the World Championships for the first time as an exhibition event.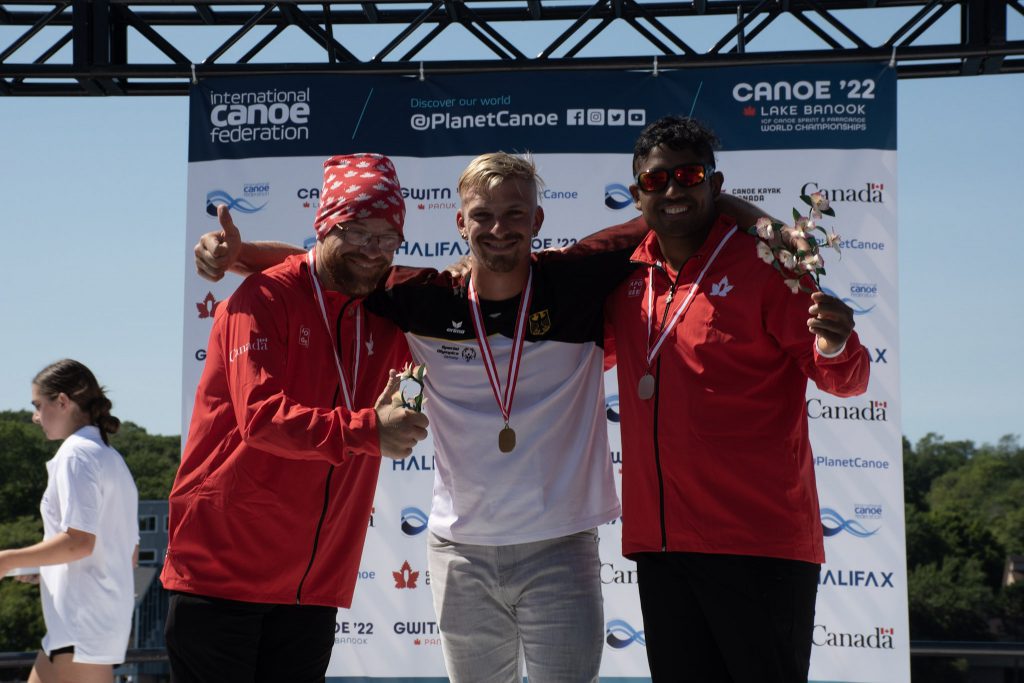 Canada had a strong showing, with athletes from Ontario, Nova Scotia, and Prince Edward Island, and competed against Special Olympics athletes from Germany. Coming home with 5 medals from 4 exhibition events (Men's Touring Kayak, Women's Touring Kayak, Men's Pro Kayak, and Women's Pro Kayak), the Special Olympics Ontario athletes had an experience of a lifetime!
Athletes Darryl C, Logan R, Jeffrey C, Gohulan R, Melanie M, Sarah M, Rachel C, Fletcher S, Samuel G, Stone S, Quinn M, Nathan G, Kevin T, Annie L, and Abigail L showed the world what an amazing and competitive sport Kayaking is and hope to be back on the international stage next summer! These athletes have been training all summer for this competition. Training styles vary from each canoe club in the province but every athlete trains several times per week on the water, some are enrolled in a year-round training program for paddling while others compete in other sports during the off-season. These athletes are wrapping up their 2022 racing season with the Ontario Championships in Ottawa on August 13 and National Championships in Shawinigan, Quebec on August 26 and 27.