By: Jason Scorcia
Chapter 2
Going to school can be a scary experience for anyone. When I was younger I went to a school near the airport called Our Lady of the Airways. I guess it was called that because we used to see planes flying overhead all the time! I had no idea back then when I looked up at the sky that one day I would be one of the people flying on those planes, travelling to Special Olympics events all over the world! Maybe you'll be a Special Olympics athlete one day too and you'll be flying on airplanes. It was a bit scary at first but I love flying now.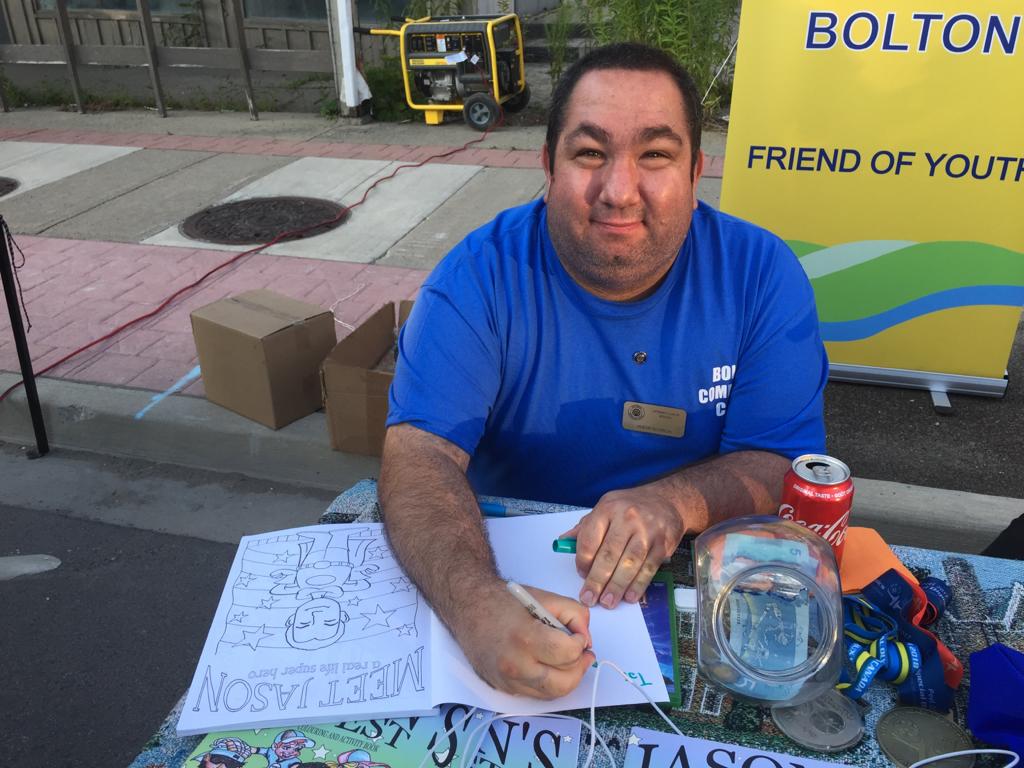 Anyway, back to my school story. Some of my favourite memories of school involve – guess what – BALLS! In school, one of the sports I used to enjoy playing was ball hockey. We played that a lot at Our Lady and it was also at school that I learned how to play basketball. Both of those sports led me to later start playing ice hockey with my little brother Adam and those years that I was on the ice were some of the best! I still enjoy watching hockey on TV. Do you like watching sports on TV?
I really liked going to school and I did make new friends, some of them I am even friends with now that I'm an adult! However, I was also a little bit on the quiet and shy side. Maybe you are too? If you are, sports is a great way to make new friends and one of my favourite memories was when our school held the Olympics and we all got to be on teams and represent different countries! Have you ever done anything like that at your school? Another thing I really liked to do, when I got a little bit older (in Grade 8) was that some of my classmates and I were able to volunteer with the little kids in Kindergarten. One little person in particular really needed some help and I loved that I was able to help him.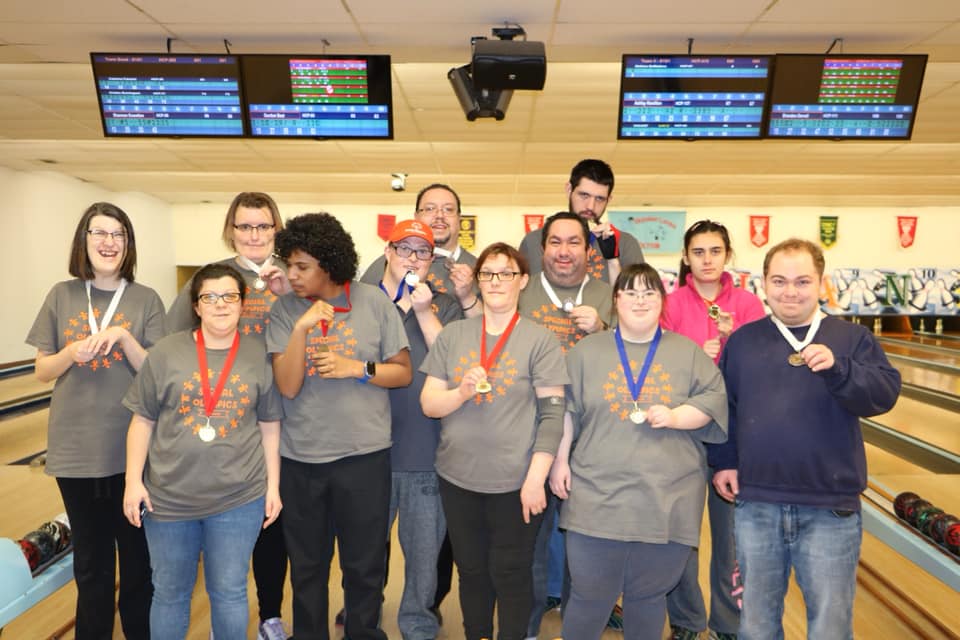 If you were to ask me my most favourite memory from those school years it might have to be that my absolute favourite day of the week was Pizza Day. That was when lots of boys and girls in the school would get pizza for lunch. YUM! Pizza is still one of my favourite foods and I've learned how to make my own pizza, including the dough, from scratch. Maybe you are a cooking superhero and like to help your parent or another family member in the kitchen with cooking and baking. Those are FUN things to do too, but maybe not as much FUN as kids aged 7 – 12 can have with the Special Olympics FUNdamentals program!
The FUNdamentals program is a continuation of Active Start and is a really cool place for child athletes with intellectual disabilities to enhance their skills. At FUNdamentals you learn more about specific skills like kicking, throwing, catching, and dribbling, and important information like proper nutrition – which means eating healthy food – and sharing and inclusion – which means how to have fun with everyone.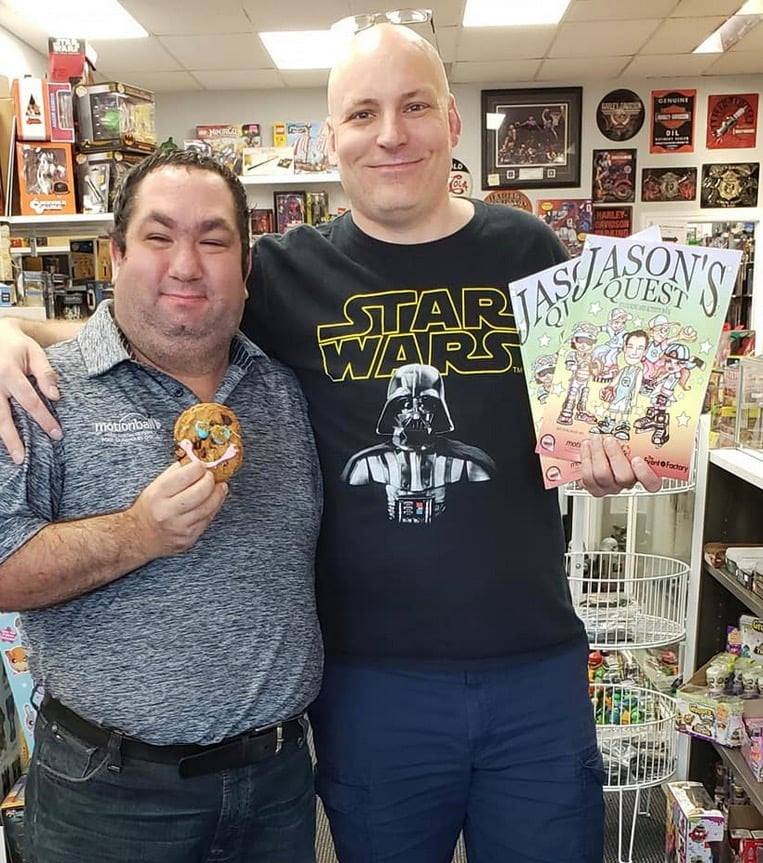 Now that I'm an adult, I am trained as a volunteer with the FUNdamentals program and spend time helping other people learn how to be Special Olympics Athletes. Maybe you would like to learn more about how to enrol in the FUNdamentals program? You can click here to find out how to get involved.  
Stay tuned next week as Jason's story continues. To donate and support Jason's Quest and Special Olympics Ontario, please click here.