For Special Olympics Ontario (SOO) athlete Ryan Colpitts, fulfilling a leadership role in his athletic community means more than just encouraging teammates and maintaining a positive attitude on and off the field. For Colpitts, the Whitby, Ontario native and program coordinator with SOO, being a leader means providing tangible opportunities for athlete success and inspiring his fellow peers to follow their individual passions.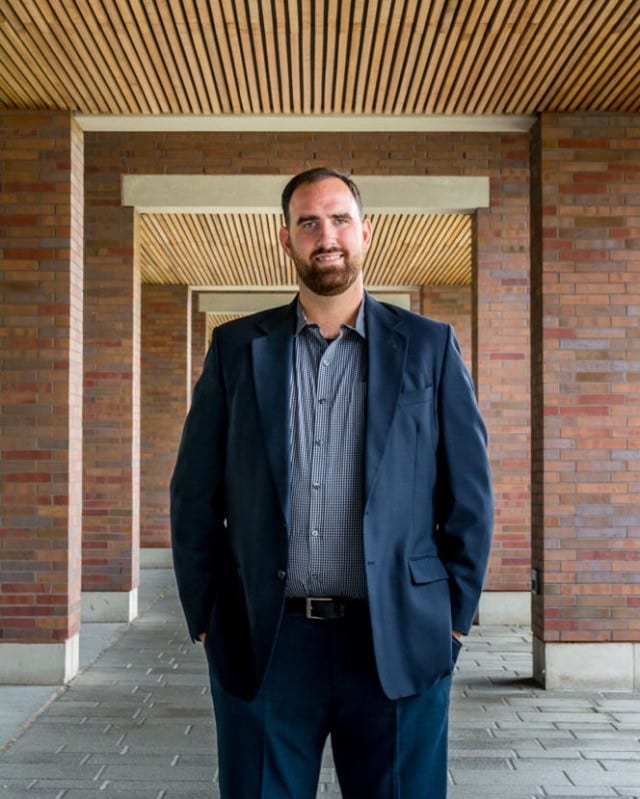 Prior to pursuing a post-secondary education, Ryan had always known he wanted to help people and SOO athletes alike, to gain confidence and reach their full potential. It is through these motivations and his years of softball with SOO, that Ryan saw a viable opportunity to combine some of his passions into a streamlined academic career. With these motivations in tow, Ryan completed his post-secondary studies in Advertising & Management and Sport Management from Durham College, which in turn led him to his current position with SOO and the Athlete Leadership Programs (ALPs).
The Athlete Leadership Programs, or ALPs, is an educational workshop-based opportunity where SOO athletes are equipped with the necessary tools to undertake positions of leadership within their community. These offered workshops, including public speaking and health advocacy, encourage participants to pursue opportunities beyond sports by providing the required resources to shape and reinforce the Special Olympics movement across the country.
Since the program's launch in 2013 and throughout Ryan's involvement as a facilitator, the program has surpassed over 500 athletes and continues to develop a database of leaders in the SOO community. In addition to this growth, Ryan has also introduced a new ALPs program, where athletes are trained in social media best practices, media production tips and the required tools and technology a part of this industry. Ryan's leadership in this specific facet of the ALPs program comes as no surprise as he also hosts his own podcast, The Player's Experience, where he conducts interviews with athletes, industry professionals and changemakers in sports and broadcasting. Our SOO team had the privilege to chat with Ryan about his ongoing podcast projects, his interests and overall impact on the ALPs program thus far:
Q: How and why did you start your podcast, The Player's Experience?
A: When I studied at Durham College, I had a radio show for 4 years through the college's radio station, Riot Radio. When the pandemic hit in March 2020, my friends suggested I bring back the radio show but I wanted to create something more meaningful which has turned into The Player's Experience podcast.
Q: In addition to podcasting, what are some of your hobbies outside of sports?
A: Some of my other hobbies include playing sports, photography and video games. The gaming came about more so during the pandemic, as it was a way to connect with friends through 'party chats' and to do something fun.
Q: How have you adapted in order to still enjoy your hobbies amidst COVID-19 restrictions?
A: With photography and video gaming, it's been pretty easy as it has been something I've been able to do while following the provincial guidelines. When it comes to sports, this past summer (2021) allowed me to play softball again with my men's league outside of Special Olympics.
Q: Do you prefer playing sports or discussing/analyzing sports as a podcaster? Why?
A: It's a healthy balance. I love sports and competing because of the competitive aspect but also enjoy having conversations with athletes and broadcasters to learn more about their careers and experiences. It's always interesting to hear their favourite moments and how they started in their respective fields.
Q: Who has been your favourite person to interview thus far? What valuable insight did they provide to your podcast?
A: When it comes to interviewing a sports reporter, Ken Rosenthal would be my favourite guest because of our shared passion for baseball but also his knowledge in the sport and post-season experiences. With regards to a pro athlete, it would have to be Alexandre Bilodeau – who is a former Olympic mogulist. His story is one that is truly impactful and was a great conversation to have.

Q: Do you think the Athlete Leadership Programs (ALPs) can help athletes build skills to perhaps start their own podcast, write their own blogs etc.? If so, how?
A: Yes, I certainly think it can. We have a number of different courses including a newer one that involves photo/video skills and social media training where we teach athletes how to use cameras and technology to interview people, tips and tricks around filming, how to implement social media into the mix and more. We've actually had 1 athlete host a talk show based on the skills they've learned from the courses as well.
Q: If other Special Olympics Ontario athletes wanted to create their own podcast, what recommendations would you give them?
A: My top 3 pieces of advice would be to create a logo, develop a list of guests you would want to interview and have a strong social media account and presence. A logo and social media account that is dedicated to the podcast is important as it creates clear and consistent messaging on that one topic. When it comes to the list of guests, think realistically about who you would want on your show and may be able to get for your show when starting off. It's a long road but one worth taking!
Q: Where do you see The Player's Experience podcast in the next five years? Do you have any specific goals you want to achieve?
A: I would love if somehow The Player's Experience podcast got picked up by a sports network such as TSN or The Score so that I can not only share my story through these podcasts but the stories of the guests as well. I think it would create some very engaging content and a new outlook on sports interviews for consumers to enjoy.
When Ryan is not working alongside the ALPs community or discussing sports with industry professionals, he can be found on the softball diamond where his SOO journey once began; playing a sport he loves in an athletic community he deeply cherishes.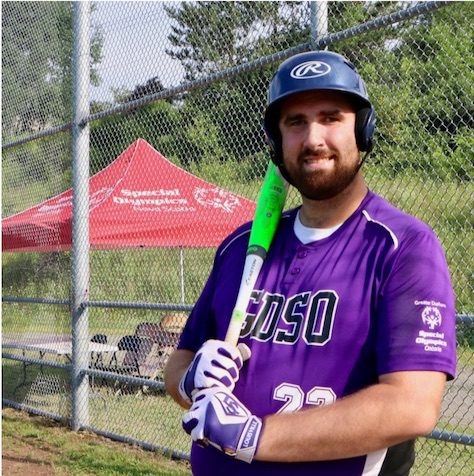 The Player's Experience podcast is available for streaming on Apple Podcasts, Spotify and YouTube! Also visit @playersexperiencepodcast on Instagram to tune in and stay up-to-date with future episodes and special guests.