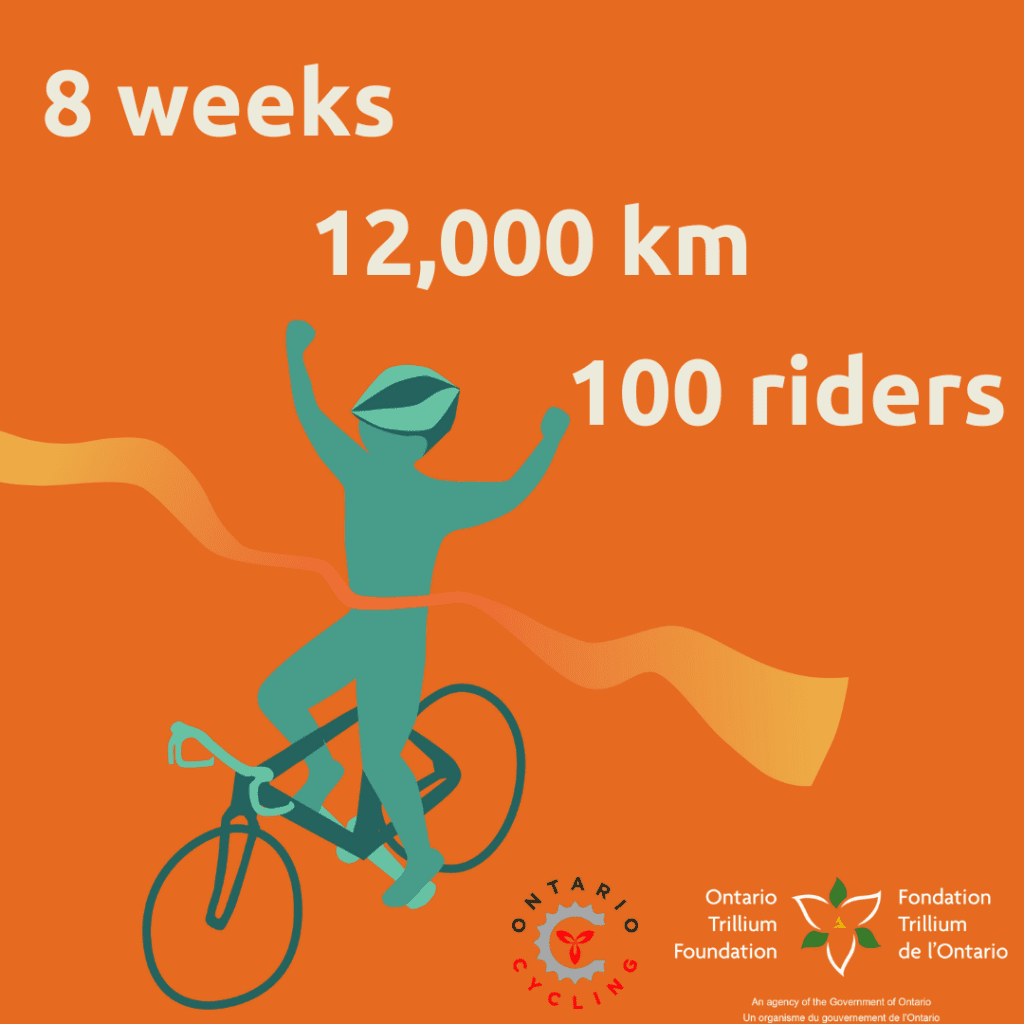 The Reveal Your Champion (RYC) Cycle Challenge came to a close this past weekend. After 8 weeks of cycling with almost 100 participants taking part, we concluded the challenge with over 12,000 kilometres logged on Charity Miles! Special Olympics athletes, coaches, volunteers, and family members across the province got moving on their bicycles. A special mention goes out to athlete Stephen Graham from Orillia who was the top participant in the RYC Cycle Challenge! Stephen cycled over 2,000 km in just 8 weeks!
Throughout the 8 weeks, participants were entered into a gift card prize draw for every 10km logged on Charity Miles. Congratulations to all the winners (listed below)
On Saturday, July 23rd we celebrated the RYC Finish Line event virtually and in-person. The in-person event took place in Barrie where participants from Barrie and Orillia celebrated the grand finale by cycling 8 kilometres along the North Shore path followed by a celebration fueled by Sobeys! It was a great ride to the #RYCFinishLine for Grant with Marcus and Toivo, Trevor and Kathy, Coach Ann, Hellaina & Jay, and Stephen who cycled down from Orillia – and back afterwards! The virtual event included athletes sharing photos and videos of their final bike rides to cross the #RYCFinishLine while wearing their Cycle Challenge t-shirts.
Everyone is encouraged to keep cycling! Explore new trails and bike paths this summer and you can continue to use the RYC Cycle Challenge website for Ontario Cycling's resources. Special thanks goes out to Ontario Cycling and the Ontario Trillium Foundation for their support.