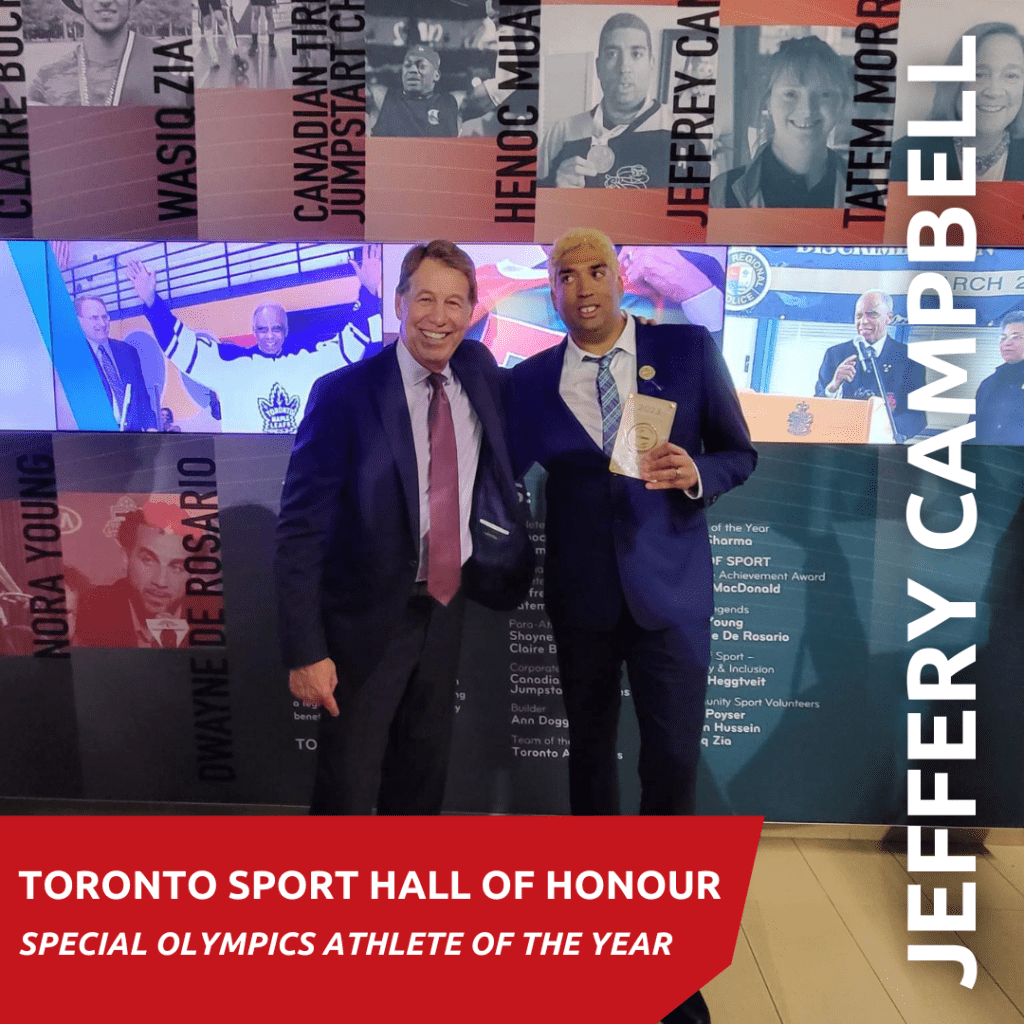 On Wednesday, the City of Toronto held its sixth annual Toronto Sport Hall of Honour induction ceremony at the prestigious Toronto Pan Am Sports Centre. The event recognized the outstanding achievements and contributions of 17 new inductees, including two remarkable athletes, Tatem Morrison and Jeffrey Campbell, who were honoured as Special Olympics Athletes of the Year. This event, a legacy initiative from the Toronto 2015 Pan Am and Parapan Am Games, showcased the city's commitment to celebrating sporting excellence.
Special Olympics Athletes of the Year: Among the deserving inductees were Tatem Morrison and Jeffrey Campbell, who were recognized as Special Olympics Athletes of the Year.
Tatem Morrison, an enthusiastic golfer and exceptional swimmer, showcased her talent at both the provincial and national levels, earning two gold medals in the 50-meter butterfly and the 100-meter freestyle, along with a bronze in the 200-meter individual medley for Team Ontario at the Special Olympics Summer Games in Antigonish, Nova Scotia. Her positive attitude and dedication continue to inspire others as she challenges preconceptions and demonstrates that success knows no limits.
Jeffrey Campbell, a devoted Special Olympian since 1997, has excelled not only in softball but also in kayaking, representing Canada at the national level. His transition to an individual sport has opened new doors for him, and he achieved great success by securing a fourth-place finish in the 200-meter event at the International Canoe Federation Canoe Sprint and Para-Canoe World Championships. Jeffrey's unwavering team spirit, dedication, and sportsmanship have brought respect to the world of sports while showcasing the incredible accomplishments of Special Olympians.
Honouring Toronto's Sporting Heroes: The Toronto Sport Hall of Honour is a prestigious platform that celebrates exceptional athletes, builders, coaches, and teams who have brought recognition and inspiration to the city through their dedication and success in sports. City Manager Paul Johnson and General Manager, Parks, Forestry and Recreation, Janie Romoff congratulated this year's inductees, acknowledging their remarkable achievements and their invaluable contributions to the world of sports.The following are this year's recipients in each of the 11 categories:
• Athletes of the Year: Summer McIntosh and Henoc Muamba 
• Special Olympics Athletes of the Year: Tatem Morrison and Jeffrey Campbell
• Para-Athletes of the Year: Claire Buchanan and Shayne Smith
• Builder: Ann Doggett
• Corporate Builder: Canadian Tire Jumpstart Charities
• Team of the Year: Toronto Argonauts
• Coach of the Year: Ajay Sharma
• City of Sport Lifetime Achievement: Byron MacDonald
• Sport Legends: Nora Young and Dwayne De Rosario
• Spirit of Sport: Diversity and Inclusion: Katie Heggtveit
• Community Sport Volunteers: Hodan Hussein, Mark Poyser and Wasiq Zia