Upcoming Events
Events List Navigation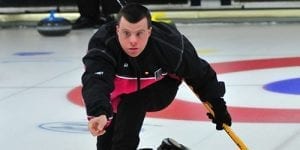 Second competition for teams in the SOO-OCA Tankard Series. The Tankard Qualifiers are the second stage of a 3 stage qualification process. The top "A" and "B" teams from this event qualify to compete at the SOO-OCA Men's Tankard Finals showcase event. The South East Curling Tankard will feature the top teams for the Region 1 and 2 Tankard Playdowns. For more information, please contact Jarrod Copland, jarrodc@specialolympicsontario.com.
+ Export Events
Events for week of December 11, 2017
This Week Navigation
December 16 @ 10:00 am
-
3:00 pm
  Welcome to the new Events Calendar & Registration Page.
  If you would like further options for filtering or finding events please select from the menu or click on the Search / Filter Button.
  You can change the View to Calendar, List, Map or Photo by clicking on the View As button at the top of the calendar.