Click on a box below for more information about our available in-class resources - all available for FREE!
Active Start introduces physical literacy and fundamental movement skills through unstructured play. Your youngest/lower functioning students will benefit from play-based activities that teach basic skills. Fundamental movement skills include kicking, running, walking, hopping, throwing, catching, rolling, striking, balance and others.
The FUNdamentals program provides a platform for building sport specific skills in a non-competitive environment. For example, an athlete in the Active Start program will learn how to kick, what kicking looks like, what it feels like, and what happens when you kick something. There is no consequence to how kicking a ball is integral to the sport of soccer. At the FUNdamentals stage, learning to kick becomes differentiating between kicking to pass and kicking to shoot. Learning about sport-specific skills without introducing the dynamics of how the sport of soccer works in a competitive environment. The focus is still on fun and inclusion.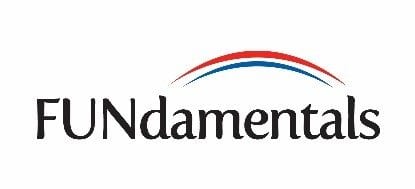 The Youth Multi-Sport guide focuses on the sports of: bocce, basketball, soccer and track & field. Each sport is broken down into 9 weeks of lesson plans working from an introduction to each sport to a complete game setting. Additional to each sport, the guide also highlights information on stretching, nutrition and other SOO programs. This guide acts as a great lead-in to our School Championships programs for educators looking to prepare students for competition opportunities in secondary school.
Please note that ANY student turning 13 during the 2017/2018 school year is eligible to participate in a School Championships Qualifier – if you have a student who is interested in getting involved in competition, please let us know!
Additional Educator Resources & Programs
School Championships Qualifiers Rules 
Click HERE for our rules for both Traditional and Unified Competition for the sports of basketball, bocce, floor hockey, soccer, and track & field
Hosting Packages and Guidelines
Interested in hosting an event at your school? Our hosting packages offer in depth and step-by-step instructions on assisting SOO in hosting a School Championships Qualifier or Elementary Sports Festival! A great opportunity to get your leadership class, varsity team, generic student body, and entire school involved!
Schools have a multitude of options towards their involvement in hosting from simply donating your gym or field space for the day, to providing volunteers, to guiding your volunteers in assisting in the planning and execution of the day. These experiences provide a fantastic opportunity for students interested in event management, sport management, education, etc. Should you be interested, please contact us for more details and requirements.
Click HERE and contact us to let us know you are interested in finding out more!
Leadership Class Curriculum
Coming soon: curriculum supported guidelines for leadership classes interested in planning and hosting an event as a component of their coursework.
CONTACT US to find out more info!
Health in Action
Health in Action is a program designed to engage students with an intellectual disability to get active and enhance their physical activity by taking the "Step" challenge. Beyond the step component, the program is designed with the intention to educate people with an ID about nutrition and physical fitness, with the ultimate goal of helping them along the path of incorporating an active and healthy lifestyle into their daily lives.
By registering for Health in Action online, each student and classroom educator will receive a free pedometer to track their steps, a "Young Athlete's Nutrition Guide," and a personal online account to set up daily nutritional and physical goals.
CLICK HERE and register your class now as a program leader!
Athlete Leadership Seminars
The Athlete Leadership Program (ALPs) is a one day workshop (including a free lunch and snack) with the purpose of educating secondary students on the tools and steps needed to undertake meaningful leadership roles within Special Olympics and beyond. This free workshop, built in part by athletes, includes a variety of topics divided into three key modules including: speakers training, healthy living & mental health, and leadership training.
CONTACT US to register your class today!