2017 Canada Summer Games Announcement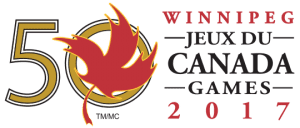 We are pleased to announce the Special Olympics Ontario athletes who have been selected to Team Ontario for the 2017 Canada Summer Games that will take place in Winnipeg, MB from July 28 – August 12, 2017.
Athletics
Kristy Alford, Innisfil
Desiree Allan, Orillia
Gaerrisen Freeland, Havelock
Eric Pomery, Kitchener
Coach: Alison Rumball, Newmarket
Swimming
Kayla Marwick, Haileybury
Desiree Pennells, Lisle
Gohulan Rajalingam, Toronto
Gael Shindano, Ottawa
Coach: Lloyd Brown, Aurora
The Canada Games is an amazing experience for any athlete. Special Olympics athletes at past Canada Games have produced some amazing results which provided huge point contributions to Team Ontario winning the Canada Games Flag.
We believe these eight athletes will have the same contribution to Team Ontario and look forward to seeing them compete against other Special Olympic athletes from across Canada.
Congratulations to our Special Olympics Ontario athletes and Good Luck in Winnipeg!